THE BEST POWER UP OF THE WEEK N°35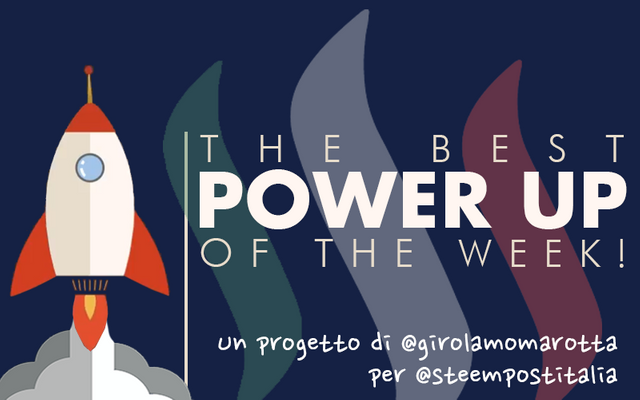 Logo realizzato da @edo.quellola
Ciao a tutti e bentornati nel progetto THE BEST POWER UP OF THE WEEK!
Dopo un periodo di pausa dovuto a problemi tecnici e anche personali eccoci tornati con il round 35! Questi sono dati un po' vecchi e da come era stato deciso nei commenti dello scorso post il periodo della raccolta va dal 17 al 31 dicembre.
I prossimi post verranno pubblicati più spesso, in modo da recuperare il tempo perso!
Ma non perdiamoci in chiacchiere e passiamo subito ai risultati!!

Colgo l'occasione di ringraziare @bhuz per avermi aiutato a raccogliere i dati.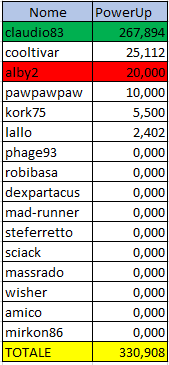 Al primo posto arriva @claudio83 con un ottimo powerup da più di 260 steem, superando con uno bello scarto @cooltivar e @alby2 con rispettivamente 25 e 20 steem di powerup!!!
Complimenti a tutti!!
CLAUDIO83 50% dei ricavati del post

COOLTIVAR 30% dei ricavati del post

ALBY2 20% dei ricavati del post
ROUND 36!
Continuiamo subito col round 36, verranno presi in considerazione tutti i Power Up effettuati dal 1 al 15 gennaio!
Se non siete ancora iscritti potete farlo scrivendo un commento qui o su discord, ci vediamo e buon Power Up a tutti!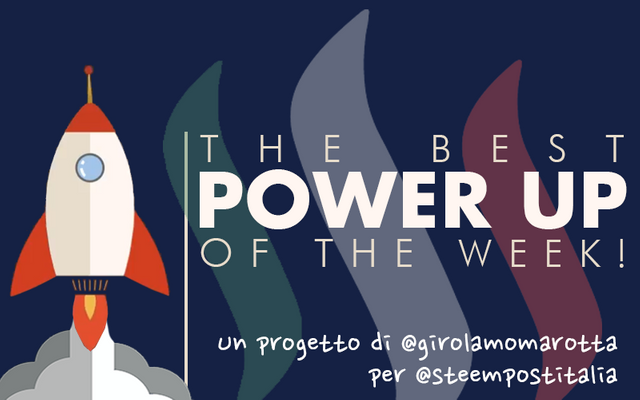 Logo realizzato da @edo.quellola