EOS Enable Project - IRYO Network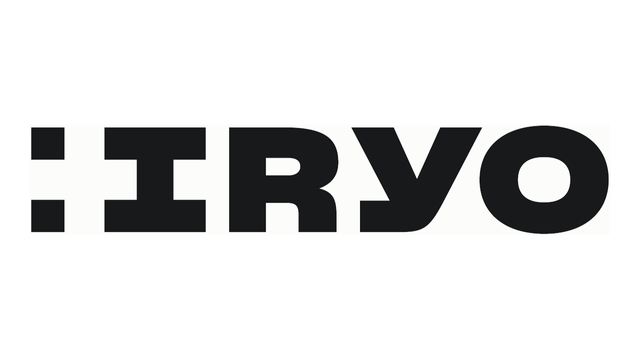 One can describe Iryo Network is a zero-knowledge health data storage system, with an anonymous query interface. It uses blockchain permission controls for patient record
access and tokens to incentivize end users consent enabling artificial intelligence
(AI) research.
The IRYO platform is designed to utilize the IRYO token as its local token form of accessing the platforms unique features. The token It is designed gateway crypto that patients, clinic, and research institutions to be part of the Iryo's global participatory healthcare network that has patient's data and privacy at heart. The Iryo platform also leverages on cross-network collaboration, and token driven incentives foster a higher level of medical research.
Challenges in distributed data storage systems like Filecoin, Sia, Storj, Maidsafe
The major challenge faced by distributed systems like MaidSafe, Sia, Filecoin, Storj is that they are not designed to protect users from attackers storing and serving all data from the single server. Attackers can pretend to be geographically distributed and collect money for all 3-5 copies (Sybil attack). Trusting devices, hospitals, and the Iryo Network to keep at least one (encrypted) copy alive offers far greater guarantees against health data loss.
Features of Iryo Network
OpenEHR
The healthcare industry is set up to acquire an estimated 500 exabytes of data, with growth pegged to grow at 48%. This comes with the challenge of adequate data management
Several standards practise will try to address this challenge, despite the current tools can't fully handle this enormous data growth. Challenges such as reusability of the data and interoperability between different actors are often too expensive or even impossible.
To make our data as open and as meaningful as possible we decided to use openEHR's
approach to data modelling and exchange. At the core of openEHR are simple and exchangeable archetypes that link values to their actual meaning (blood pressure as an example). Simple and widely used archetypes can then be linked together in more complex structures to support various types of procedures required by clinics.
Archetypes don't only solve data storage problems but are also used in openEHR's Archetype
Querying Language (AQL) where archetypes can be reused in building and running
extensive queries across the data.
Zero-knowledge storage
The Iryo is a global depository of openEHR data. Only a little number of people are willing to
furnish their medical data to a "GoogleEHR"- type of capture and shameless reaping of all
the medical data for several purposes including commercial, Iryo has decided to give up it's access to plain data. Iryo perceives the medical data it holds as a "toxic asset" because we believe that holding too much data in one place presents comes with an enormous amount of risk.
The Zero-knowledge is managed by the storage of sensitive information via an encrypted method, which is the use of mobile devices with a public key
The patient holds custody of the private key, which is encrypted on the patient's device. When doctors need to access a patient's data, the patient needs to authorize the medical personnel
Reference