Mining STEEM Accounts With The INVITE Token....?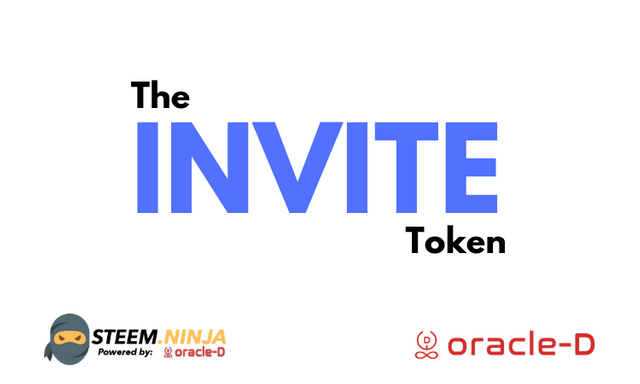 In case you haven't noticed.... The guys at
@Oracle-d
are some of the sharpest tools in the shed on the STEEM blockchain. After crushing it with
the launch of 3Speak
, they have been busy working on so many projects it's hard to keep up...
I was poking around the STEEM Telegram group today and then one of Oracle D's developers @wehmoen shows up and posted this...

Nico (@wehmoen) is the brains behind @Steem.Ninja and a lot of the development taking place with Oracle D...He has a much needed skill of making complicated things look SUPER easy and I know everyone appreciates that. Steem Ninja was brilliant and the first program we recommend to all our students @SteemSavvy
So here's a huge solution that Nico and Oracle D just came up with....
How about using your own Steem Power to MINE Steem accounts?
Wait...What?

The Steem-Engine project has opened up SO much for Steem. From Palnet to SportsTalkSocial....To Splintertalk to now...The 'INVITE' Token!
The INVITE token is powered by Steem-Engine and allows you to trade INV for a STEEM account...Currently the exchange is 1 for 1. But what this means is that you can park (delegate) your Steem Power to Steem.Ninja and every week this thing will spit out INV tokens for you.
You can then take these INV tokens and exchange them for STEEM accounts!!
Mind.
Blown!

Right now there are only a few Steemians that have delegated (I had to jump in obviously!!!) but I'm sure this will get VERY popular very quickly.
Currently, there will be 300 INV distributed to delegators each pay cycle / week...The more you delegate, the more INV you will earn....This is absolutely HUGE for onboarding people into Steem and essentially, creating even more value for the blockchain.
I'm so pumped for all the exciting things taking place here on STEEM and even more so since the launch of the Steem Engine platform.
I believe we are just scratching the surface of what's coming....
If you aren't yet excited for everything that's going on right now on Steem and Steem-Engine....Check your pulse ;)
Don't delay, jump in and start mining those 'INVITE tokens' today :)
=> Check out Invite by Steem.Ninja Here!
And when you are at it, throw a vote for Witness for @Oracle-D , these guys are doing HUGE things for all of us on STEEM...We should be supporting them as much as we can :)
=> https://go.oracle-d.com/witness
---
New to Steem? We can help @SteemSavvy
---
Posted from my blog with SteemPress : http://plus1daily.com/mining-steem-accounts-with-the-invite-token/
---