CASHFLOW OR CAPITAL APPRECIATION? - WHAT IS THE TRUE VALUE OF STEEMPOWER?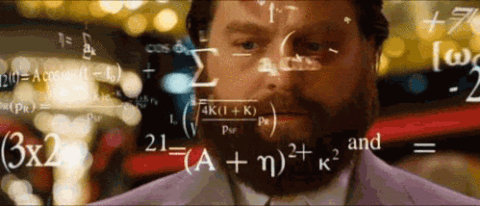 Not too long ago, I was a paycheck-to-paycheck marketing guy who had an almost "unhealthy" obsession with cryptocurrencies. Fastforward 3 years and my life has become a completely different picture. Because of L.U.C.K (Labour Under Correct Knowledge) combined with the perfect timing, I was able to position myself among the top 100 hodlers of STEEMPOWER since May 2016.
Even thou I know more than 99% of normies about cryptocurrencies...I'm still trying to grasp the true value of things. Below are some of my reflections and I invite you to pitch in the comments section to help us all understand what we are dealing with.
WARNING: I will be upvoting good comments generously
CASHFLOW OR APPRECIATION?
What is the true value of STEEMPOWER(SP)? I'm asking you this because since HF19, the power to direct income any way we want has been multiplied. It also never been as easy to climb to "dominance hierarchy" of the STEEM ecosystem.
Is the market really taking into account the value of SP or is it oblivious to it? Is SP more valuable as a source of income than it is as a source of capital appreciation? What would SP be worth if it was a dividend stock? These are all questions that I have.
Influence, Power and Income VS Profit
Let's say you put $1000 in an ICO and you make a 200% within the 2 weeks. You come out with $2000. You made a $1000 profit with which you can invest or spend as you please. If you don't depend on that money to live, you can try to invest it in another ICO and hoping you don't make the wrong move at the wrong time.
Fundamentally, playing that way is gambling. You never know what your impulse or wrong thinking will bring you. But if you are good and lucky, you can keep making profit that way.
Let's compare that with STEEMPOWER. In exchange for locking in your funds, you get a fix interest + the ability to direct income wherever you want...even to yourself. You don't have control over the value of STEEM and how much you can send in USD terms but you can create over time a steady stream of income via upvoting your own content and curating other people's post.
Someone who has $1000 worth of SP can send about $75 of income per month. (10 votes of $0.25 per day) That's 7.5%!
For me...who value cashflow, security and reliable returns...Steempower seems like a no brainer compared to all the other speculative investments out there.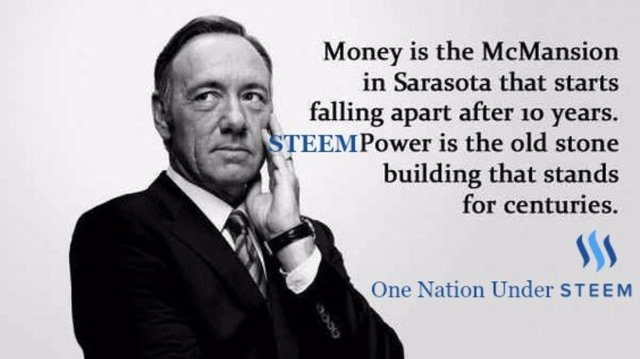 The Crux of the Matter - What Is The Valuation?
I'm not an financier or an investment expert and this is why I'm asking you this:
What is the real value of an asset that allow you to send $100 ten times a day to anyone you want? (or $30,000/mo)
Since we cannot do an apple to apple comparison with other types of assets out there, I've looked into How to generate $1000/month in dividends
Here was the answer I found:
Assuming that a portfolio constructed today yields 4% and has a future annual dividend growth rate of 6%, investors need a $300,000 lump sum investment in order to generate $1000 in monthly dividend income.
So let's say that SP is somewhat comparable to a dividend stock. To have the same results as one who can allocate $30,000/mo via Steem...one would need to have 9 Million dollars in the stock market. (I've checked with annuities and it's very similar)
From the personal numbers that I've gathered, one would need about 30 times more money on the stock market in a dividend portfolio. Is the market taking that into account? Are you when you wonder where you should put your money?
Please Share Your Thoughts Below
I have the habit of rewarding good and thoughtful comments that help me clarify my thinking and everyone elses. Please correct me where I am wrong and let me know about your strategy to acquire SP if you have one or why you would rather invest in different cryptocurrencies.
Let's Steem it up!