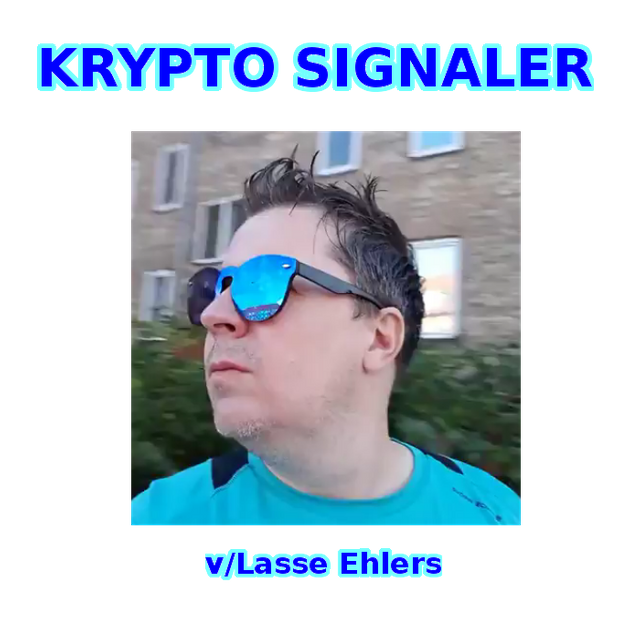 Firmaet Krypto Signaler v/Lasse Ehlers er stiftet den 6. september 2018. Firmaet er registreret med dette CVR-nummer: 25294645. Formålet med virksomheden er at give gratis information om krypto valutaer.
Udover information om krypto valuta, vil virksomheden også omfatte musikoptagelser af "cover numre" og originale sange skrevet af undertegnede. Musikken er tænkt som at skulle være enten kærlighedssange eller evolutionære sange, I musikvideoerne vil der foregå promovering af tidens bedste krypto valutaer.
Du vil kunne få flere fordele af at følge bloggen og også af at opstemme posterne, idet det forventes at der vil være nogen gevinst ved hver eneste blog post. Med andre ord vil du tjene kurator gevinster ved at opstemme Krypto Signaler's blog poster tidligt. Du kan også gøre det systematisk ved at tilmelde dig den gratis service ( Steemvoter.com ) og sætte denne robot op til at stemme automatisk på Krypto Signaler, for eksempel 30 min efter at en blog post er oplagt.
Jeg har været krypto valuta enthusiast siden april 2013, har arbejdet på at lave en Bitcoin børs i 3 år, har mindet Bitcoin og alt coins, har blogget på Steemit i 2 år, har været i kontakt med mange andre krypto valuta eksperter over årene og har begået et hav af fejl og erfaringer, som du kan drage nytte af ved at følge mig på @kryptosignaler .
Må vi sammen sejre!
Lasse Ehlers
English version of the introduction to "Krypto Signaler".
My new company is called "Krypto Signaler" which means "Crypto Signals" translated to english. The company is registered in Denmark and is 100% own by me and taxable in Denmark. The purpose of the company is to give free valuable information about the best crypto currencies and related projects, like smart contracts to the world.
I have first hand experiences in the crypto currency space since April 2013, I did many mistakes and lost my money several times over the years. You can benefit from my mistakes, since I am now only promoting the best projects, that I find with my hard earned experience.
Together we will have victory.
Lasse Ehlers