Behind a laptop and a backpack: introducing myself!
Hello! I'm Helga. I'm a writer and a freelance copywriter living nomadically since 2017. I love to tell stories, so this is my own. Writing is my passion, but I always knew that making a living writing was almost impossible, especially in my country Brazil. So, I went to law school, graduated and worked as a lawyer for seven years. In 2013, however, I was in a big crisis. I didn't see any meaning on my job at all and I was feeling the pressure to become a corporative woman which definitely I wasn't. One day my boss called me saying that we need to talk and I was sure of what was to come. After 15 minutes of those cliché dismissal speeches, I was kicked out from a big law firm and a successful career. I felt like I was jumping into an abyss, but, someway somehow I was relieved to leave that life.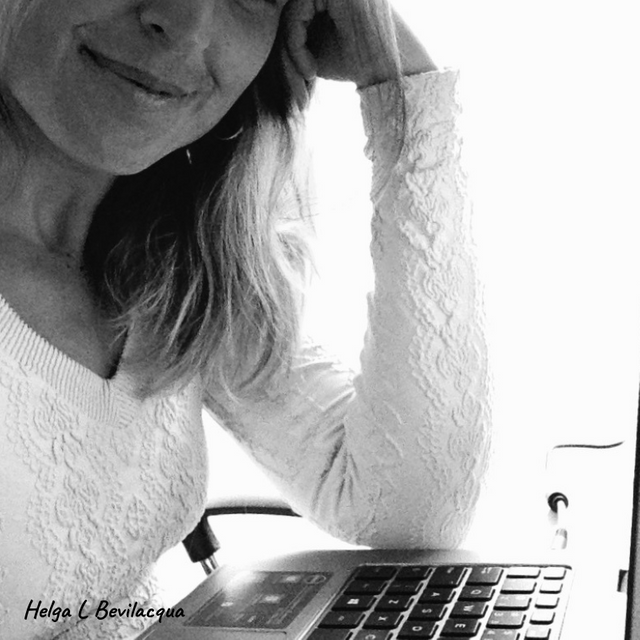 Being a lawyer was not an option for me anymore. So I used the indemnity that I receive to pursue my dream: writing. At the end of 2013, I published my first book, which also becomes a theater play. But after all the effort to make my dream to come true, I needed to face the reality: I couldn't pay my bills being a writer and an artist. I sell around 200 books and finance all the theater play with a crowdfunding project. It was enough, but not sustainable.
One good friend said to me so "Helga, you like so much to write and you write so well, why don't you write content to the internet?". I just said "WTF?" and some days after I was approved to one of these freelance platforms to write for pennies. I didn't earn again to make a living writing, but when you have nothing, some pennies count.
In this part of my life, I like to say that I become a kind of juggler. I did all kinds of jobs to pay my bills and not go back to a law firm again. I worked as an English teacher, freelance writer, courier, and waitress.
One day I was pissed and tired enough to confess to myself: what I want to do is writing. So, how can I make a living on this? I opened my website, started to study copywriting and digital marketing and my first clients started to come. After one year, I become a solo entrepreneur and I have an income that was enough to live in some places in this world. So, why not buying tickets, right? That's what I did.
I started living in Israel, then I came to Poland, Serbia, Portugal, Bulgaria, Greece, Singapore, Malaysia, Thailand, Laos, and counting… The digital nomad lifestyle is very far from putting a laptop on a pool or a beach. It's about finding a balance between work and life, one thing that is definitely not easy. I keep traveling because traveling brings me enchantment, exercise my curiosity and promote many deep and meaningful meetings which I could never have If I didn't leave my country, my family, my friends and my comfort zone… The constant exercise to adapt and to get surprised about this world is what make me a wanderlust.
The world also gave me funny, beautiful, chaotic and crazy stories to tell. And this is what I want to share here on Steemit! I hope to have you with me in my backpack! See you around!