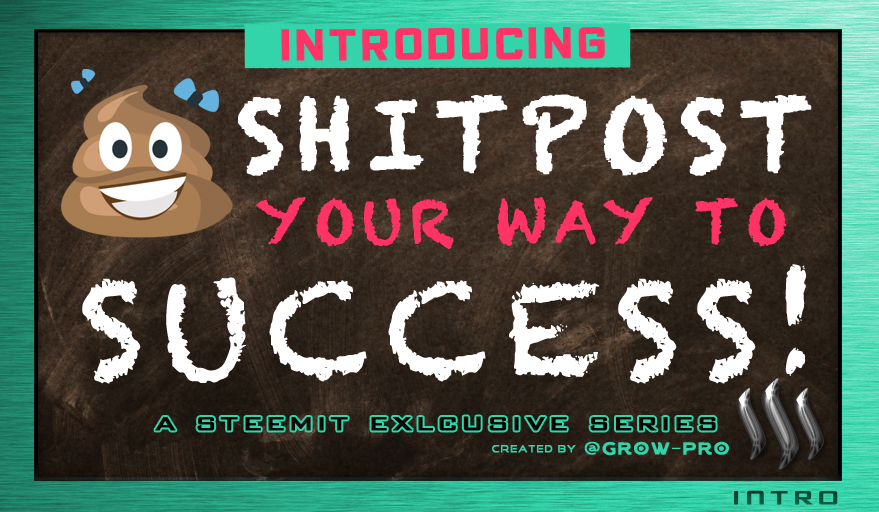 Introducing a satire series by @grow-pro
There will be nothing quite like this so you won't want to miss it! Never before has so much information been jammed into a post in such a way. This new series will be overloaded with real-life problems and solutions but will be presented with a clever disguise. Basically, doused in humor and speckled with satire. If you can't already sense the sarcasm seeping from the cover image, just wait until I get this series rolling.
SHITPOST YOUR WAY TO SUCCESS! A new Steemit- Exclusive Series!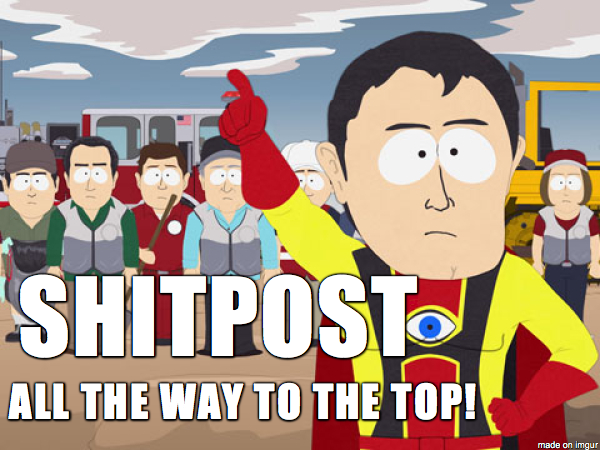 Many of us here on Steemit are well aware of the pros & cons of the platform and are also familiar with how these issues are discussed. Obviously, there is a need for a brand-spanking-new way to present. Forget 'gentle reminders' here because this approach is so far out of the box that I had to move the box closer to this idea that some of you might feel is 'too far out there'.
But...WHY?? What is the point?!
Short answer: something needs to be done.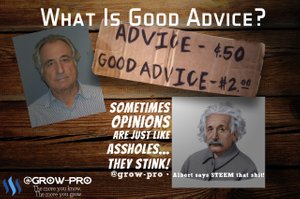 What we have doesn't work so trying to continue using it to achieve a different result is insanity by definition. So, before I go insane trying - allow me to enjoy myself and quite possibly entertain you. Maybe, just maybe some will take what I am sharing and see it in the reverse image - which will ultimately improve your experience on Steemit. Telling people what to do is not always effective. My aim is to have fun, entertain my readers, and allow for each individual to extract their own value from the series. It's like giving terrible advice that everyone can see is obviously poor advice and discovering proper actions on our own. There is something to learn from everything!
Otherwise, just sit back and prepare your face for what I'm about to put in front of it.
Readers can expect:

• Inappropriate language (that's a given considering the title…)
• Oppositional value - showing value by observing from opposing perspective
• Ridiculously outlandish advice (which is obviously meant to be reversed)
• Examples of real-life behaviors that I have identified in my Steemit experience
• Short, Sweet, To-the-point delivery / Media Rich Content
• Laughs! (because if not you'll cry, please don't cry)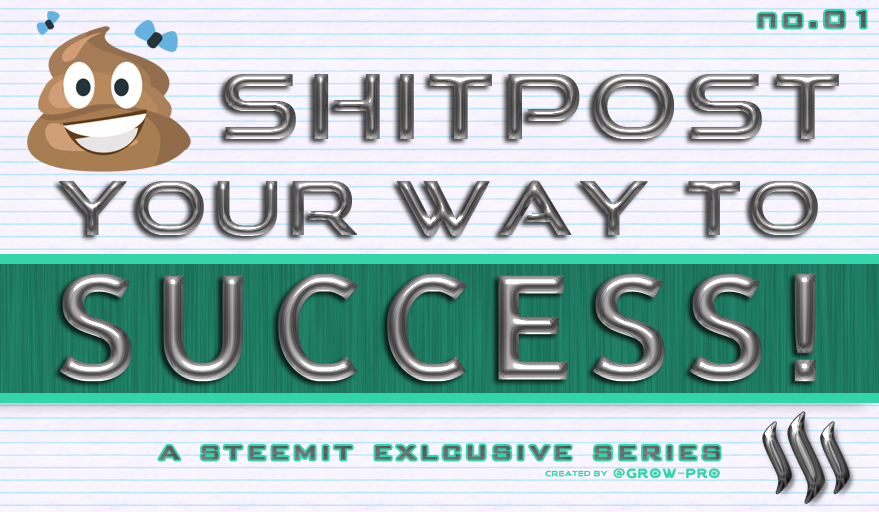 As it is growing season here and I am busy as ever - this is my attempt to bring real value to this platform while reducing the post-length of my works. Many of you that follow me already know that my posts are typically several thousand words in length.
There is a Method to My Madness
Since that requires several hours to write and format those types of posts, I will continue to work on them in my downtime. However, this series allows me to continue to post a few times a week and still feel that I am adding value. I've already mapped the entire series out on paper and I finally felt like it is time for this one to come alive.
Until I can regain some clock to get back into my ongoing series and initiatives - this will be a way for me to have fun and share some of my ass-backwardness with readers, while getting a little much needed Steemit time in.
I hope you enjoy this upcoming series and look forward to having some laughs together.
DISCLAIMER:
Do not take the content of this series literally. In fact, do the exact opposite of everything I say - literally. I know that this seems strange, but seriously if you get cornered by the whales for taking this literally - I was outta town and want a lawyer.