Introduceyourself
Hi friends.My name is Win Myat Thu [email protected] I am 25 years old.i am single. i am doing a job Mandalay second capital of Myanmar. I am from Magway township and I complete studies in primary school My village.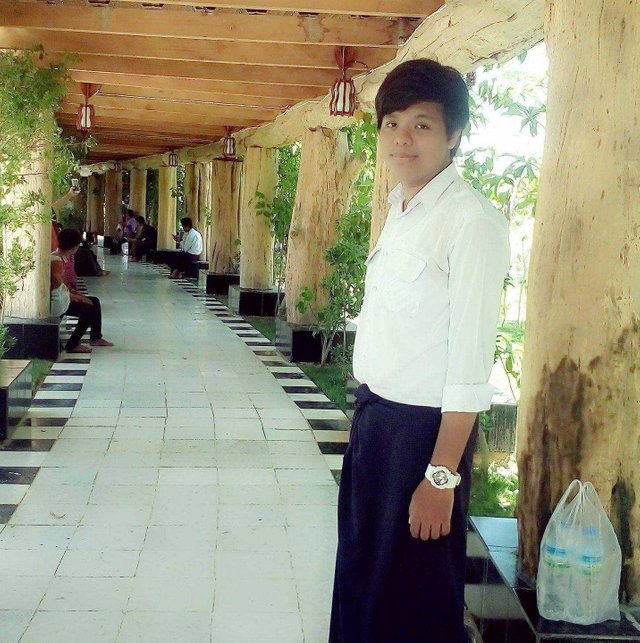 ဟိုင္း သူငယ္ခ်င္းတို့
က်ေနာ့နာမည္က ဝင္းျမတ္သူ@winmyatthu222ပါ
က်ေနာ့ အသက္ကေတာ့ ၂၅ေပါ့
က်ေနာ္ လူပ်ိုေလးတေယာက္ပါခမ်ာ့
က်ေနာ္ အခုေလာေလာဆယ္မႏၲေလးမွာ အလုပ္တခု လုပ္ေနတာပါ
က်ေနာ့ ဇာတိကေတာ့ မေကြးတိုင္းထဲကေပါ့ေလ
ျပီးေတာ့ က်ေနာ္က မူလတန္းပညာရပ္ကို က်ေနာ့ရြာေက်ာင္းကေနပဲ ျပီးဆုံးခ့ဲတာဗ်
And I am from steemit myanmar.
I'm a beginner steemit user.I don't know many about of steemit.So may I know knowledge of steemit.
I like Myanmar food like Kalarthar chicken.I love to traveling and want to visit beautiful places of the world.I will try to share my memories and my experience of travelling on steemit and hope that you all help me to enter in steemit family.
က်ေနာ္ ျမန္မာအစားအေသာက္ေတြကို ျကိုက္နွစ္သက္တယ္ဗ် ဥပမာ ျကက္သား ကုလာသားခ်က္ ဟင္းလိုမ်ီုးေပါ့ ေနာ္
က်ေနာ္ကေတာ့ ခရီးသြားရတာကို ႏွစ္သက္တာေပါ့ဗ်ာ
ဒါမဲ႔လည္း ပက္ဆံမခ်ိပူးေလးးး
စတီးမစ္ညီအကို ေမာင္ႏွမ မ်ားခမ်ား
က်ေနာ့ကို ကူညီရိုင္းပင္းေပးျကပါအူးေနာ္
အကို အမတို့ရဲ႕ ကူညီေစာင့္မ မႈကို အရမ္းေမ်ွာ္လင့္ပါတယ္ ခမ်ာ..
Thanks everybody for praying me from your heart, give vote and conmont me.
Win Myat Thu [email protected]
က်ေနာ့ကို ဆုေတာင္းေမတၲာ ပို့ျကတ့ဲသူေတြ vote conmontေပးျကတ့ဲသူေတြကို ရင္နဲ႕အမ်ွ ေက်းဇူးဥပကာရ ပါခမ်ား
Win Myat Thu [email protected]