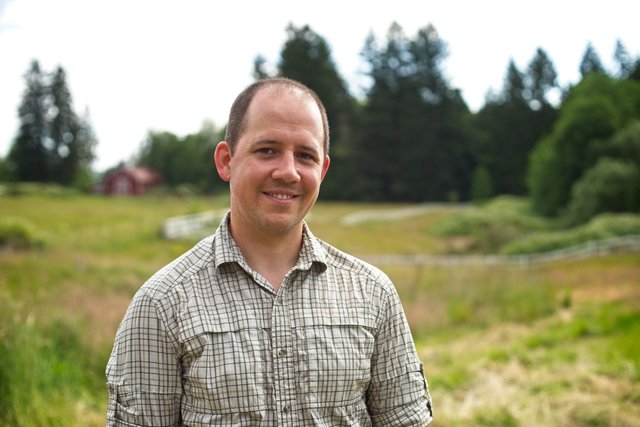 Hello Steemit! My name is Daron and along with my wife I run a blog called Wild Homesteading. The blog is relatively new - just been up and running for a couple months.
Wild Homesteading is all about helping you to start your homestead and grow your own food by working with nature.
Most of my posts are "how to" articles focused on a specific topic. Though sometimes I mix it up a bit.
But here on Steemit I'm hoping to connect with you all and while I do plan on sharing my posts once a week I want most of my posts to focus on sharing what I'm doing on my own homestead. I'm really hoping to find other homesteaders here on Steemit! :)
My Homestead - The Wild Ride Homestead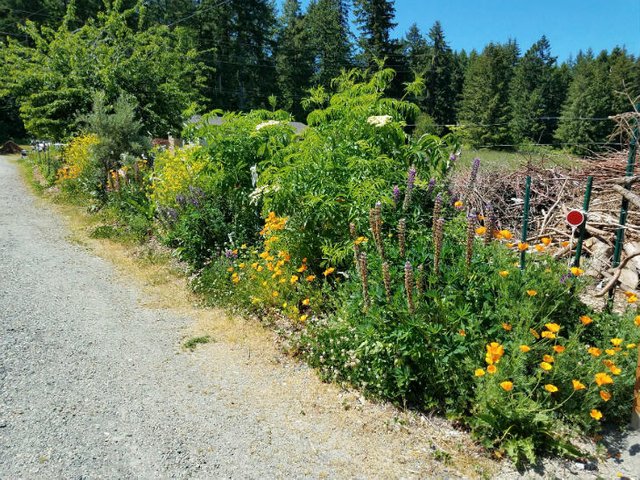 My wife, son and I live on what we call the Wild Ride Homestead. With just under 3 acres it is not a big homestead but after living here for 2 years we just love it.
The picture up above is a hedgerow I have been growing for privacy and wild life habitat. It has a fun mix of native and non-native plants - some are edible!
Part of what I want to share with you all are the projects I'm working on each week. There is always a lot to do as a homesteader and I'm hoping you all will enjoy getting a sneak peak into my life as a homesteader.
The Blog - Wild Homesteading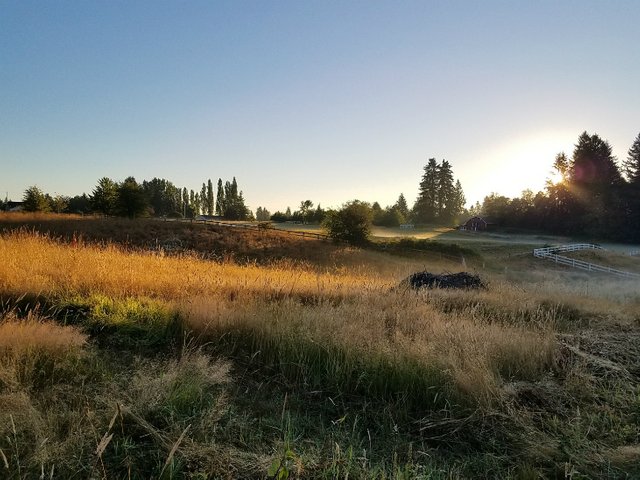 I already talked a bit about the blog but here is a bit more about when I post and where else you can connect with me.
Each week on Monday I publish a new blog post. I'm planning on sharing a summary or a related side story here on Steemit that goes along with the blog post. The blog post will link to my post here on Steemit.
I need to go back through all my old posts but each will eventually link to a related post here on Steemit.
My homepage will also link to my profile page here on Steemit. I want my site to promote Steemit and I'm hoping Steemit can help people find my site.
As far as other social media sites go you can find me at Twitter, Facebook, and Pinterest plus over at the forums at Permies.com.
I will be linking back to this Steemit post from those sites asap.
Example Blog Post - 5 Ways Your Homestead Will Benefit from Native Plants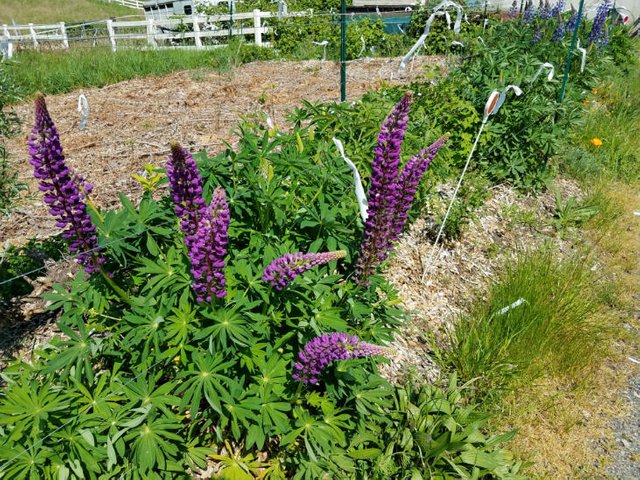 This week my newest blog post is all about native plants and how they can benefit your homestead. If you are interested in it please feel free to check it out.
That post is a good example of what you can expect from my site :)
Thank You All!
I'm new to Steemit but been hearing a lot about it so I'm very excited to finally get to be a part of this community.
I want to hear from you all but I would love to hear from any of my fellow homesteaders. From what I have heard it sounds like there is already a nice homesteading community on here.
So thank you all for taking the time to read this post and please forgive me if I'm making any errors and for any errors I may make as I get used to posting here.
Can't wait to start connecting with you all!
Thanks again!