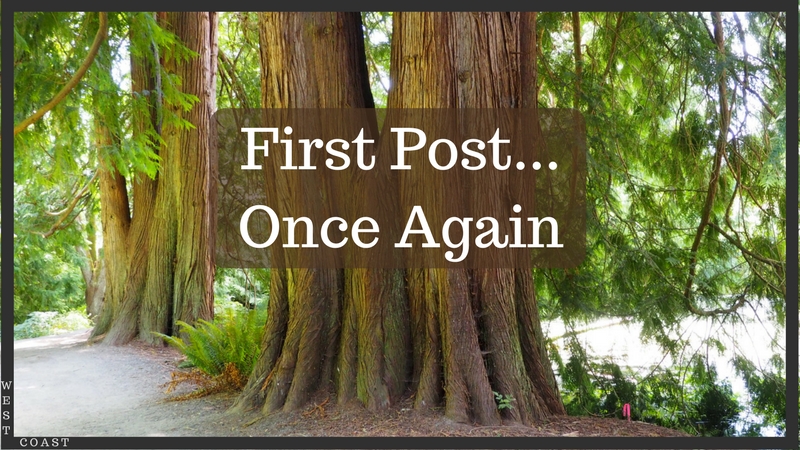 I chose the title of this post as "First Post... Once Again" as the last first post that I had written was in 2016 and you can read it here
So I figured this was like starting out all over again.
In the first post, I put that I was addicted to Steemit but apparently that wasn't the case at the time.
You know when you get really gung-ho to do something and then life gets in the way? Well... that's what happened to me.
The good news is that thanks to Hope Huggs and her wonderful new course on Steemit I'm resuming my journey down the Steemit path.
I wrote in my first post about the things I enjoy and my passions which include Birds (photography), Garden, Camping, Hiking, Self Awareness, and Wilderness and Wildlife and asked you to vote on which topic you would like to see more of.
Hands down it was for "Self Awareness" and I think know that stopped me in my tracks for a while.
Here were all you wonderful people wanting to know more about a subject that was near and dear to my heart and yet I was afraid to share.
If you believe in reincarnation it would go back to times when one was burned at the stake or drowned for sharing their beliefs and it was something that I needed to work through.
Good news... it's time.
Time for me to follow my truth and be that self-aware person that I am.
To share my "beingness" with you and to let the light shine on the words that are my truth.
Keeping in mind what is truth today might not be truth tomorrow.
So, I thank you for your patience with me as we travel this journey together.
Now… that doesn't mean I won't write about anything else.
I am a gather of knowledge and love to know the why's and wherefores of what makes things tick.
Google is my friend and I actually still love to pick up a good book or two.
Lately, we've been looking at going on a holiday so I did a bunch of research on places to visit, so you might get some "cool things to see in…) type of posts.
Ohh, and Pinterest… don't get me started there. I've spent many an evening down the rabbit hole learning so many things on subjects I didn't even know I was interested in.
But there you go… inquiring minds want to know.
I invite you to join me on my journey of self-discovery and to walk the road less travelled.
It will be a marvellous journey.
Here's to the first of many posts.