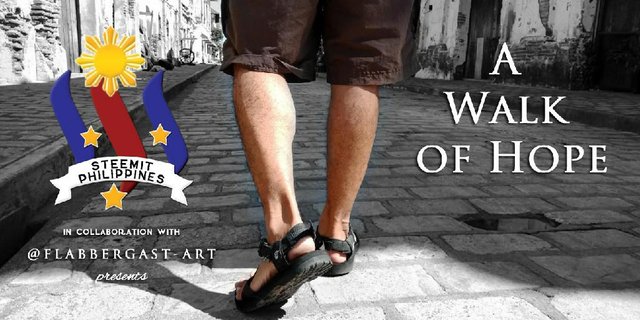 This project have been underway now for 2 months since end of March, having finished a couple of projects, where the latest was the 19-days FREE ART Workshop for 45 kids, ages 6 to 14 in Bayawan City and has recently held their Culminating Party here. A lot of posts have been re-steemed from individual accounts of the @walkofhope Family to raise funds for this project.
A collaboration in Metro Manila from 2017
This collaboration between Marlon aka @flabbergast-art who headed Tribu Alinaga and @steemph as a charity doing a couple of Music and ARTS outreach last year, the first in September in Caloocan City where our participants were kids with disabilities, followed by the out-of-school youth in Cavite City where a private university was also involved in the running of that day!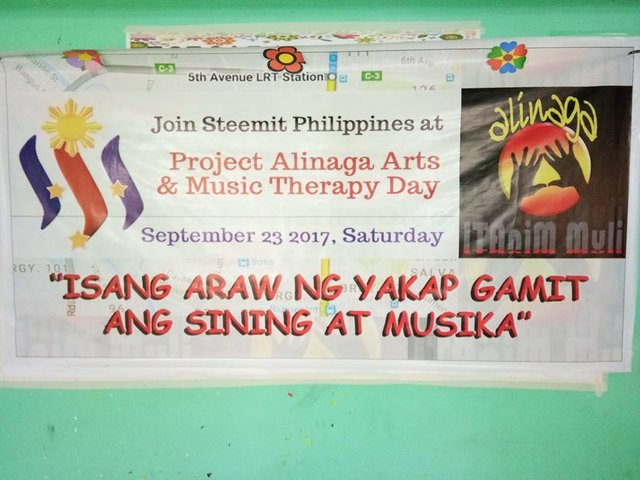 @steemph first outreach in Caloocan City.
So in lieu of Steemit Philippines' mission TO PROMOTE THE PLATFORM THROUGH ITs' CHARITY INITIATIVES, this project is now focusing in the Visayas and Mindanao regions, this as a continuation to what @flabbergast-art has started in 2012:
"I only have one goal - to share my talent and to have an exchange with other creatives from the different regions of my country, later realising that this is primarily the first step to knowing my self and my Filipino identity. In each step that I will be making in A Walk of Hope, I wish to impart in every Filipino heart and soul to bounce back, dream, move forward and embrace a new day." - Marlon Ponsoy (aka @flabbergast-art)
Music and ARTS
Words are not enough to describe how the @walkofhope Family feel seeing day after day the works that Marlon is doing in this Tour. Seeing the passion and devotion to his craft, teaching and sharing what he knows best. He will be accompanied by Mr. Filcon Rivera known as Tatay Dagsa in their creatives' world, please watch this space as Tatay Dagsa have a colourful story of his own and for this Tour.
The classroom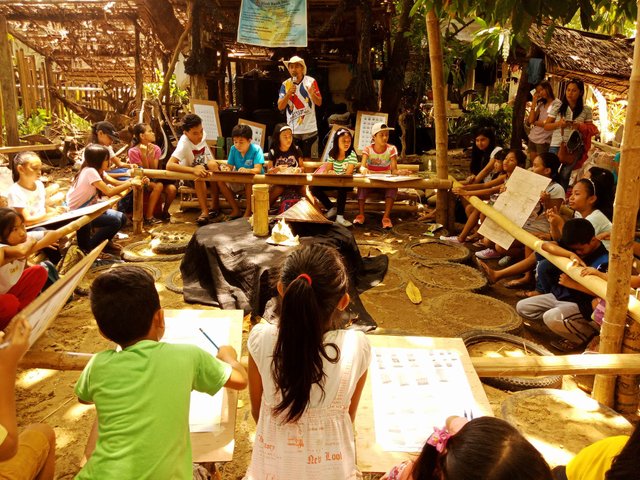 First stop, @flabbergast-art and the kids at their outdoor ART classroom, made of bamboo in Dagsa's place, Bayawan City.
The still life subjects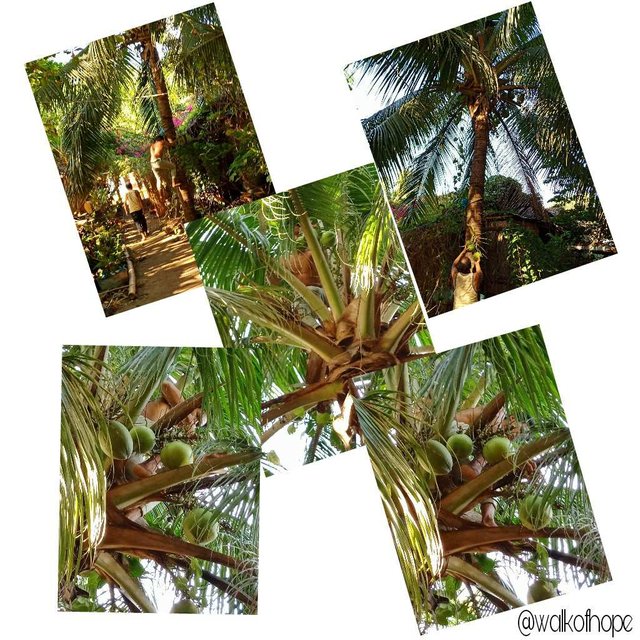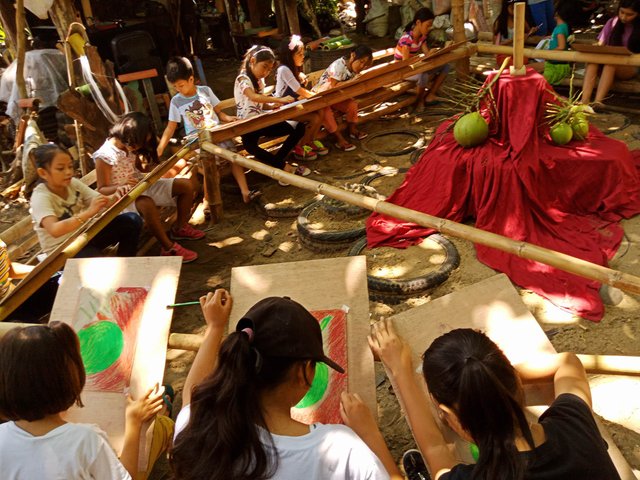 I don't think that anything can beat this ingenuity of just climbing the coconut tree, harvest some and be used as subjects. I mean, any artist will typically use what is available and on-hand, but coconuts?
When they got bored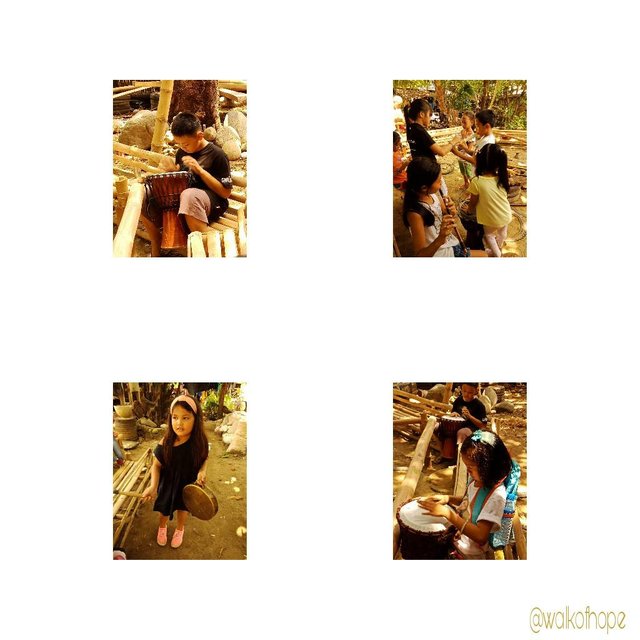 Playing with Marlon's indigenous instruments.
Some results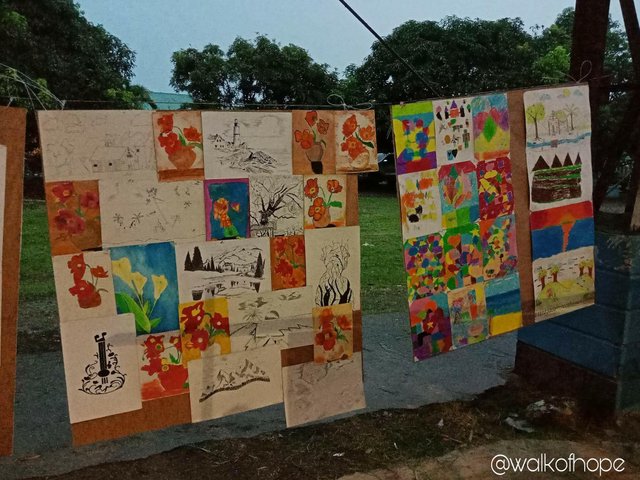 These were their latest work, put on display during their Culminating Party.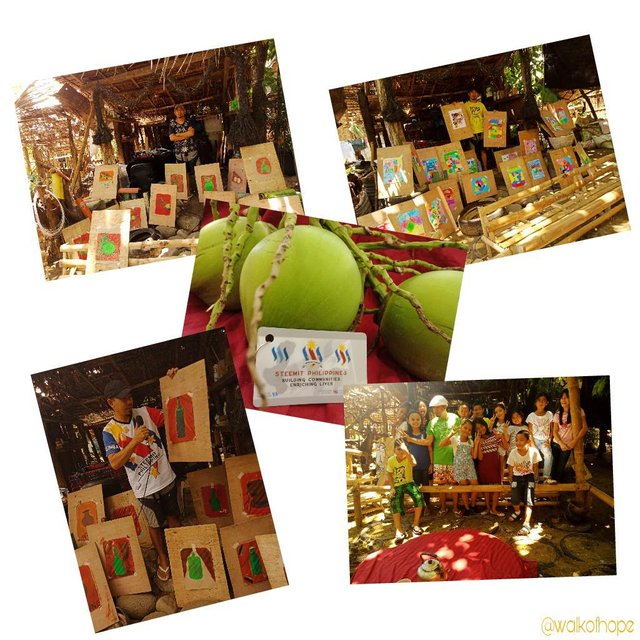 Walk of Hope's upcoming events
There will be a 3-days exhibit of @flabbergast-art's work this month, together with some chosen ones from the kids in Dumaguete City. We are awaiting for the permit and other arrangements with the local government, as well as the venue.
Marlon and Tatay Dagsa will still be based in Bayawan City till they finished the DALI Dagsa's Gallery Artspace and other projects that the local government have planned.
Let me introduce to the platform the WALK of HOPE Family who have been helping in the promotions and the fundraising needed for this project to run, with much gratitude:
We are just starting but may we bring HOPE and HAPPINESS to all who needs it, most especially to our underprivileged Kababayans in Visayas and Mindanao. May we bring BLESSINGS to those in need of extra income, that there is a platform to showcase talents of those creatives that Marlon and Tatay Dagsa will come across in this Tour.
As this project is funded by SBD/steem, to all other Steemians who have played a part, giving us support in any way, THANK YOU! Mga Kuya @bobiecayao, @jezmacher and @steemph.negros "Thank You" it's not over yet. Let's Rock and Roll!
Disclaimer: credit to @flabbergast-art for all the images, banner to Ian Abalos and graphics to @bearone
a-walk-of-hope-lakad-ng-pag-asa Authored by @flabbergast-art
ein-weg-der-hoffnung-lakad-ng-pag-asa Authored by @pjmisa
une-marche-d-espoir-lakad-ng-pag-asa-par-flabbergast-art Authored by @pjmisa
leben-der-kunst-weg-der-hoffnung-in-bayawan-city Authored by @pjmisa
walk-of-hope-or-free-art-sessions-in-bayawan Authored by @dandalion
walk-of-hope-update-last-night-s-culminating-party-in-bayawan-city-philippines Authored by @immarojas