~English~
Hello steemian family!
I'm so glad to being part of this growing and incredible community wich it's helping not only to revolutionize the way we see (and do) social networks, but also, in general, is fostering mutual support among people and, of course, the use of such innovative technology as Blockchain, which is has gave us (or is beginning to give us at least) a little bit of freedom from the system that private and public institutions have established. But that is a topic that we can discuss another day. Now, i'm going to talk you about me.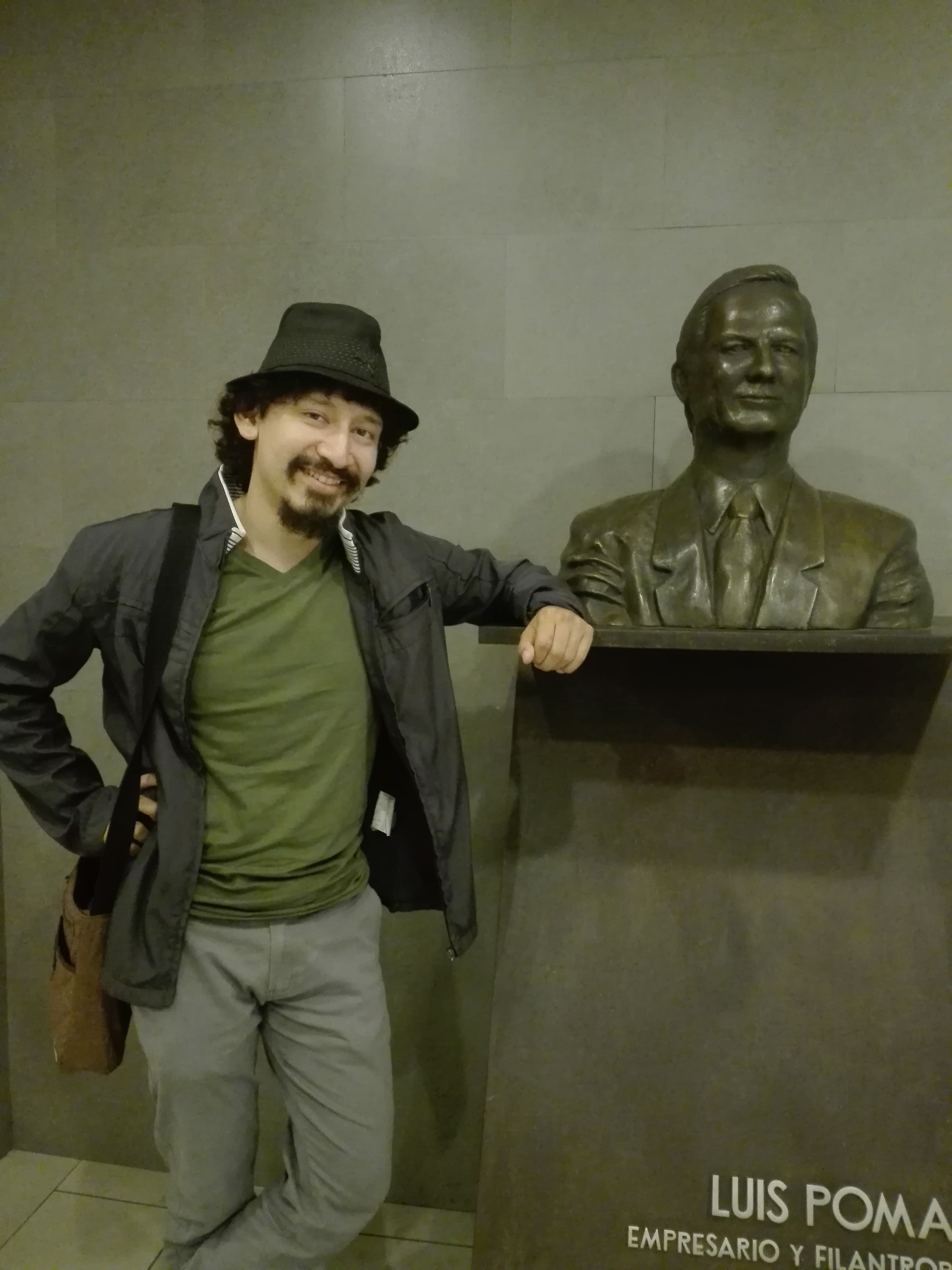 My name is Víctor Reyes and i'm a 26 years old salvadorean guy. Currently, i'm studying physics at the university 'cause i'm always been interested in math and physics, the areas that i like the most are astrophysics and quantum physics. But besides science i'm interested in other things, like languages, for that reason i learned english, but i haven't practiced a lot since a couple of years, i've even forgotten some grammar rules. In spite of that I think I can still express myself in an understandable way. I started learn french 4 months ago, and i have learned a lot, which makes me very happy 'cause i always wanted to learn it, since i was a kid. In addition, I love martial arts. I practice kung fu in an academy since 5 years and I practice muay thai in another academy since 3 years.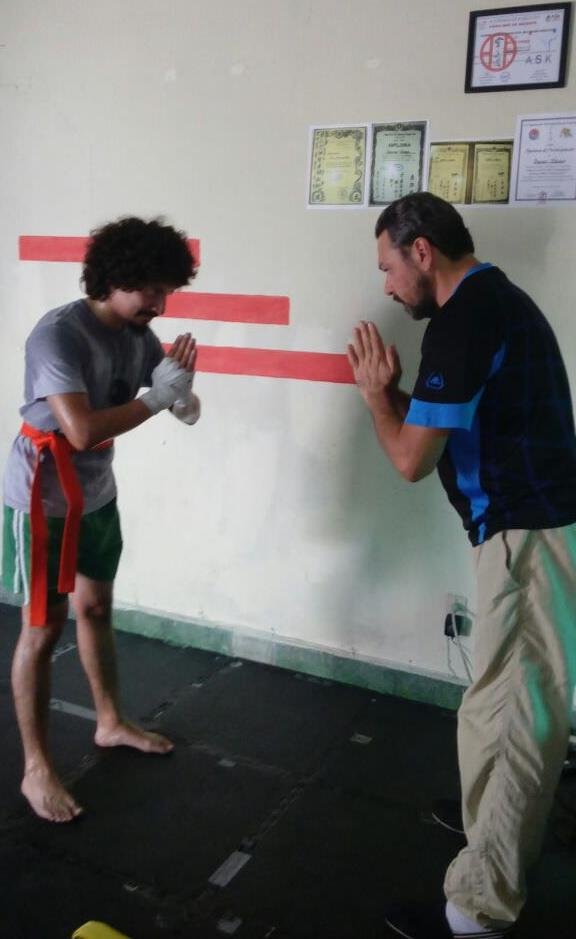 Talking about my hobbies and free time i can say i like sharing time with my family. I also like to dance, and of course, i sometimes go to the disco with my friends but only when i'm not very busy. I love listen to music, especially electronic music. I like the trading card game "Magic The Gathering" and i play it with my friends when i have free time. And also i'm interested in learning about finance and trading, especially in the world of cryptocurrencies 'cause i believe that all the technology behind it and many projects will bring an improvement to the functioning of many aspects of our daily life.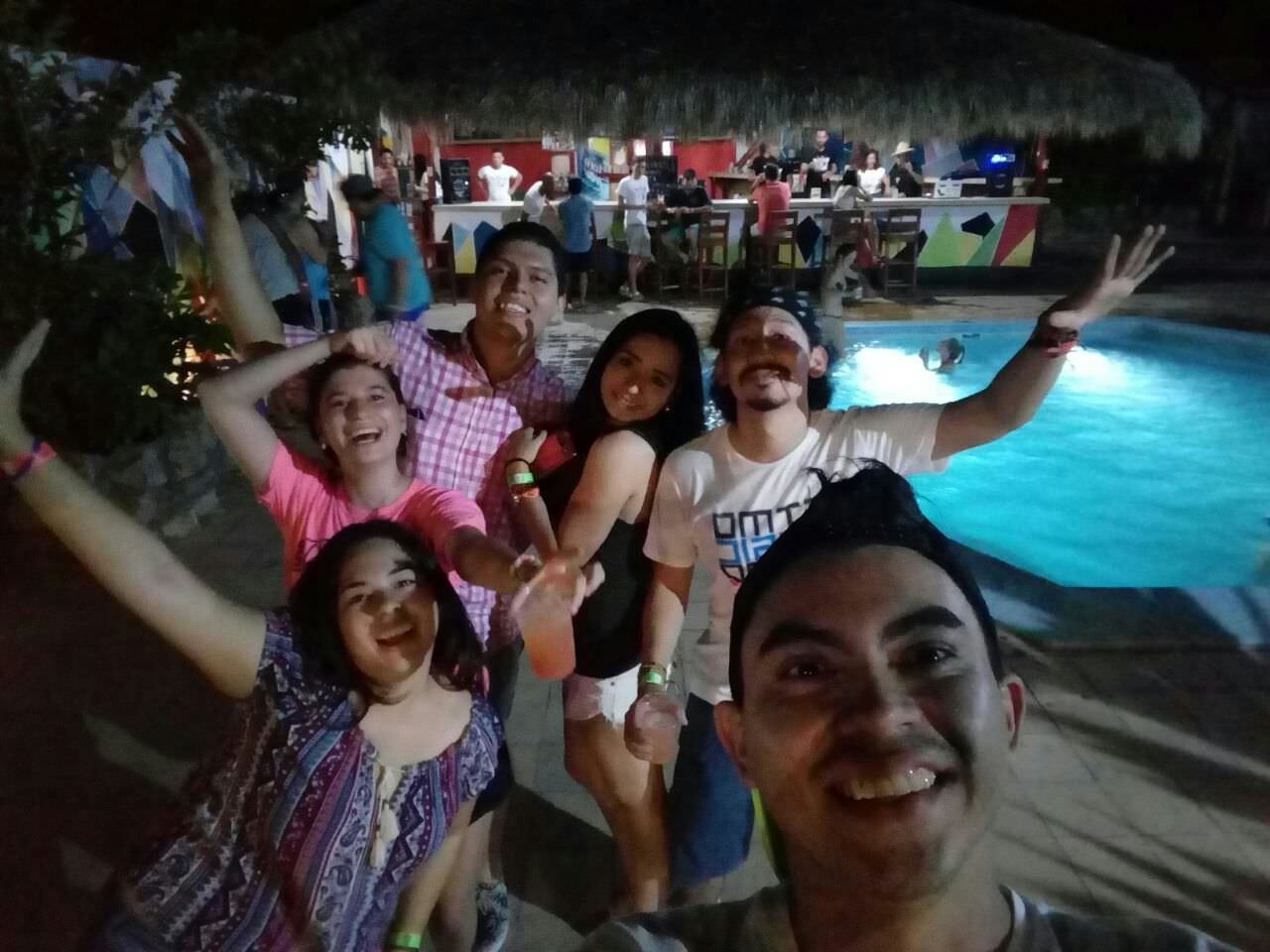 What can you expect from my blog?
The posts on my blog will be quite varied, for example:
- I plan to make a series of publications about my country El Salvador and all the beautiful and touristic places that all those who want to discover a small paradise here on earth should know. I will also talk a little about the culture, traditions, typical food; and something very, very important, I will talk about things that are true and are not true of the country, to remove many myths and prejudices that people may have.
- Posts about the Blockchain and the whole world of cryptocurrencies, as I learn more, I will give my contribution in this respect and my opinions or experiences acquired over time.
- A bit of science, maybe I'm encouraged to do some posts talking about science but they will be a bit limited as there are topics that I still do not understand and I don't want to say things that are not true, and that more than one member who could know more of physics may feel offended haha.
- General things like my experience practicing martial arts and tips that can be useful, tips to learn Spanish or French, as well as I will share some important events of my life with you.
I apologize if my writing is not so good, the truth is i'm new to writing blogs and remember that i haven't practiced my english enough, but I will strive to make my publications useful and hope you like them; Of course I am open to constructive criticism and recommendations that you can give me.
P.S: Of course I will not always put my posts in both languages at the same time. Sometimes I will put some in a language and one or two days later I will publish it again in the other language
A big hug from El Salvador!
~Español~
¡Hola! Mucho gusto familia steemian.
Estoy feliz de formar parte de ésta creciente e increíble comunidad que está ayudando no sólo a revolucionar la forma de ver (y hacer) las redes sociales, sino que en general está fomentando el apoyo mutuo entre las personas y, por supuesto, el uso de una tecnología tan innovadora como es la Blockchain, la cual nos ha dado (o al menos está empezando a darnos) una pequeña libertad del sistema que las instituciones públicas y privadas han establecido. Pero ése es otro tema que podemos discutir en otra ocasión. Ahora les hablaré un poco sobre mí.
Mi nombre es Víctor Reyes y soy un joven salvadoreño de 26 años. Actualmente estoy cursando la carrera de Licenciatura en Física, puesto que siempre me han interesado la ciencia y la matemática, las áreas que más me gustan son la astrofísica y la física cuántica. Pero además de la ciencia me interesan otras cosas, como los idiomas, por lo cual aprendí inglés, y si bien, he olvidado muchas cosas por falta de práctica, me defiendo bastante. Francés es el idioma que estoy aprendiendo desde hace 4 meses y he avanzado mucho, lo cual me hace muy feliz ya que desde niño quería aprenderlo. En cuanto a actividad física, soy practicante de artes marciales desde hace algunos años, practico Kung-Fu desde hace 5 años en una escuela y practico Muay Thai desde hace 3 años en otra escuela.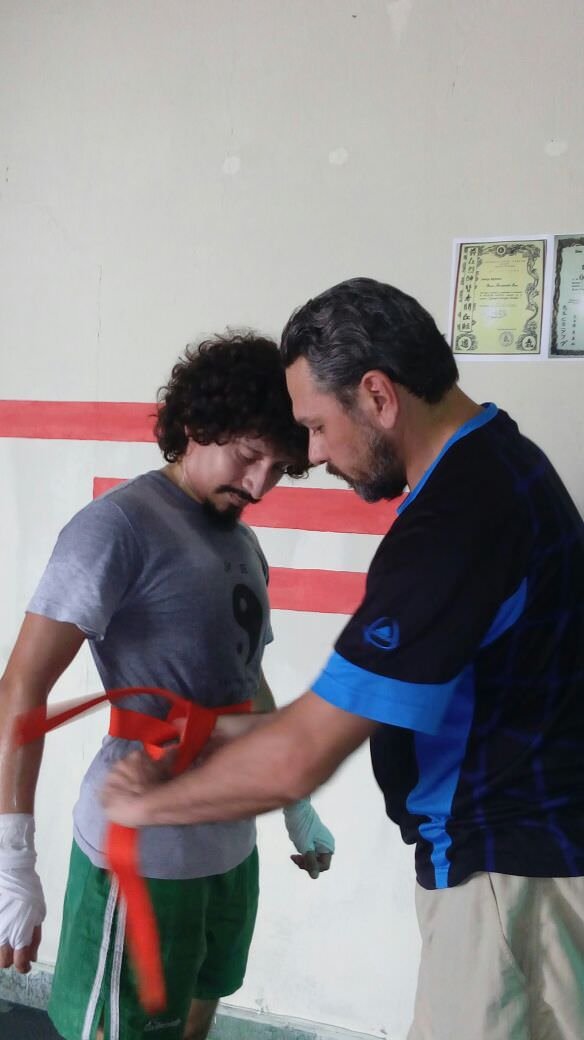 En cuanto a mis hobbies y tiempo libre pues gusta mucho compartir momentos con mi familia, me gusta también bailar y por ende, salgo con mis amigos a las discotecas, pero sólo cuando no estoy tan ocupado. Me gusta el juego de cartas "Magic The Gathering" e igual juego con mis amigos cuando hay tiempo. Y estoy interesado en aprender sobre finanzas y trading, especialmente del mundo de las criptomonedas porque creo que toda la tecnología que hay detrás junto con muchos proyectos traerán una mejora al funcionamiento de muchos aspectos de nuestra vida cotidiana.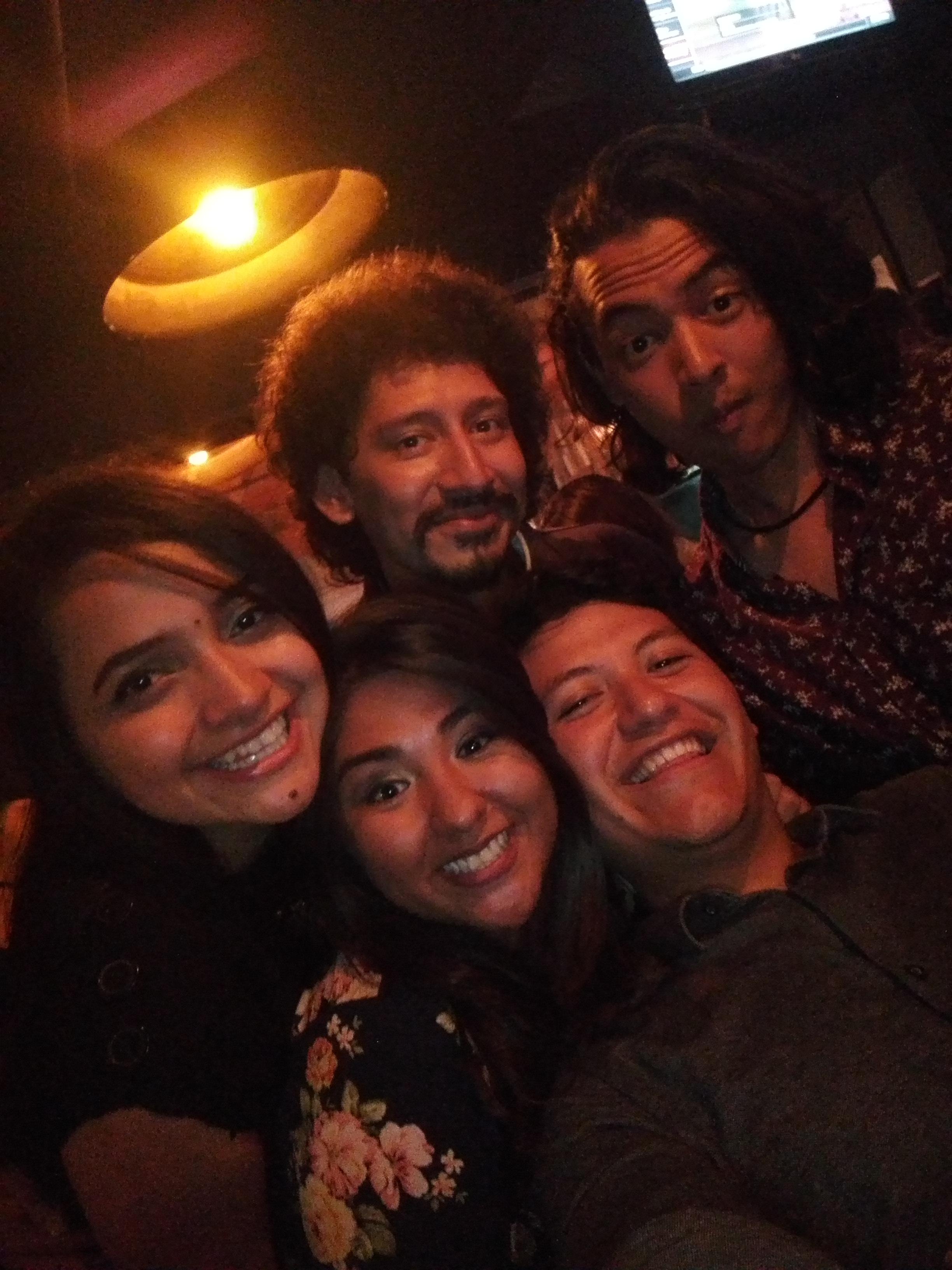 ¿Qué puedes esperar de mi blog?
Las publicaciones sobre mi blog serán bastante variadas, por ejemplo:
- Planeo hacer una serie de publicaciones sobre mi país El Salvador y todos los lugares hermosos y turísticos que deben conocer todos aquellos que quieran descubrir un pequeño paraíso aquí en la tierra. Así como también hablaré un poco sobre la cultura,tradiciones, platillos típicos; y algo muy pero MUY IMPORTANTE, hablaré sobre las cosas que son ciertas y no son ciertas del país, para quitar muchos mitos y prejuicios que la gente pueda tener.
- Publicaciones sobre La Blockchain y todo el mundo de las criptomonedas, a medida vaya aprendiendo más, daré mi aporte al respecto y mis opiniones o experiencias adquiridas con el tiempo.
- Un poco de ciencia, talvez me anime a hacer algunos posts hablando de ciencia pero serán un poco limitados ya que hay temas que todavía no comprendo y no quiero "meter la pata" diciendo cosas que no son, y que a más de algún miembro que sepa más de física pueda sentirse ofendido jaja.
- Cosas generales como mi experiencia practicando artes marciales y tips que pueden ser de utilidad, tips para aprender inglés o francés, así como también compartiré algunos eventos importantes de mi vida con ustedes.
Me disculpo de antemano si mi redacción no es tan buena, la verdad soy nuevo en esto de escribir blogs, pero me esforzaré para que mis publicaciones sean de utilidad y les agraden; por supuesto estoy abierto a críticas constructivas y recomendaciones que puedan darme.
P.D: Por supuesto no siempre pondré mis posts en los dos idiomas al mismo tiempo. A veces pondré algunos en un idioma y uno o dos días después lo publicaré de nuevo en el otro idioma
¡Un gran abrazo desde El Salvador!