UniqueCosmos - Our Vision: The Next Generation Of Art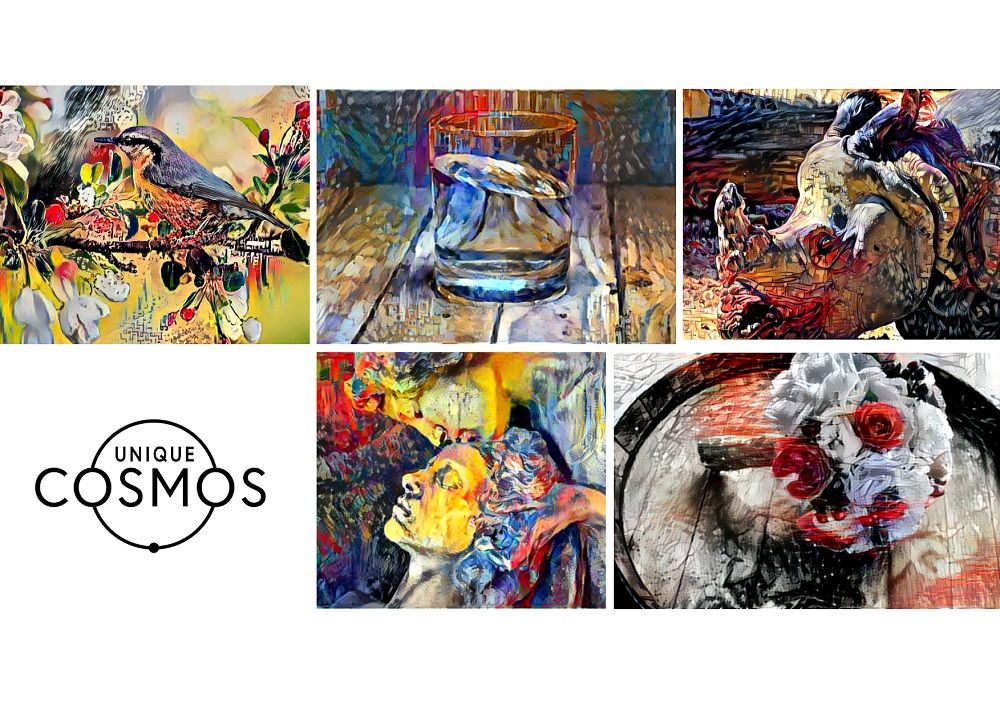 Our Vision: The Next Generation Of Art
The microelectronic revolution is on the move. Technology is in steady growth and computers are impacting our day to day basis on a fundamental level. They connect us, make us more efficient, smarter while building the basis for the 21. centurys progression.
Continuously new innovation is being presented and ,ARTificial Intelligence' is a topic which has never been more comprehensible.
As everpresent as smartphones are in todays digital era, is the question after the ,next step', which is Accompanied by a variety of futuristic scenarios - from ,The new golden Era' to ,Enslavement of Mankind through semiconductors, neural networks and machine languages. Various experts developed approaches to leave first footprints upon the new world and try to design it from the scratch.
Art is a form of expression
UniqueCosmos has the vision to give ,ARTificial Intelligence' a face. Our world should not only be faster, more productive and smarter. It should also be nicer and more beautiful. It's the time of the digital revolution, and the start of a new artistically age. Avantgarde 2.0: A new level of variety realised through machine creativity. UniqueCosmos creates art which cannot be created by humans due to shiftings in the awareness of each different individual. Art that serves the creative view of machines living in a world of zero and one.
While the modern art lover is often confronted with the question ,Is this art, or can we put this away?' ,UniqueCosmos digs deeper, asking for the philosophic question if the expression of creativity in form of art is restricted to human beings. From our point of view, the results of our work obviously answer this question. To define art surely lies in the eye of the beholder, but the by machine learning created artworks from UniqueCosmos show a new form of emotional (techmotional) expression.
Of course we have bigger goals than providing humans insights into creative activities of neural networks. As we all know, humans have their own imagination of reality. UniqueCosmos also has its own visions in terms of our results. Results that throw up the question if it is art or trash are not to be expected in the house of UniqueCosmos. Our biggest goal is simply to fascinate and to make this world to a nicer and maybe even a better place.
Our progress - Started from the bottom
After several month of building our first prototype and adjusting it precisely afterwards in order to realise our vision we are more than happy about the premiere of UniqueCosmos.
You can see the first artworks in form of mockups and digital images, right after we answered a last interesting question.
Who stands behind UniqueCosmos? We are @bulleric, @hereforawhile & @sidibeat. Long-time friends that now give everything to make their creative vision become reality and to bring art, created by neural networks on canvas.
---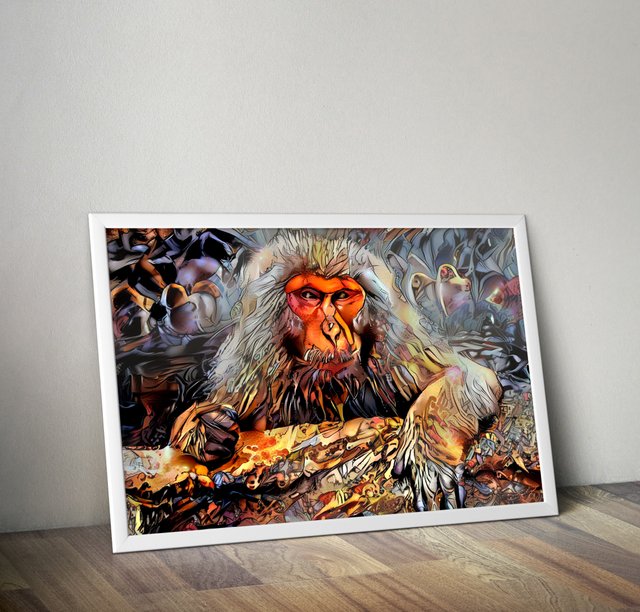 ---
This is how future artworks of UniqueCosmos might look when they ready to hang them on the wall. Who knows. Maybe also in your living room.
Three more selected results from us:
---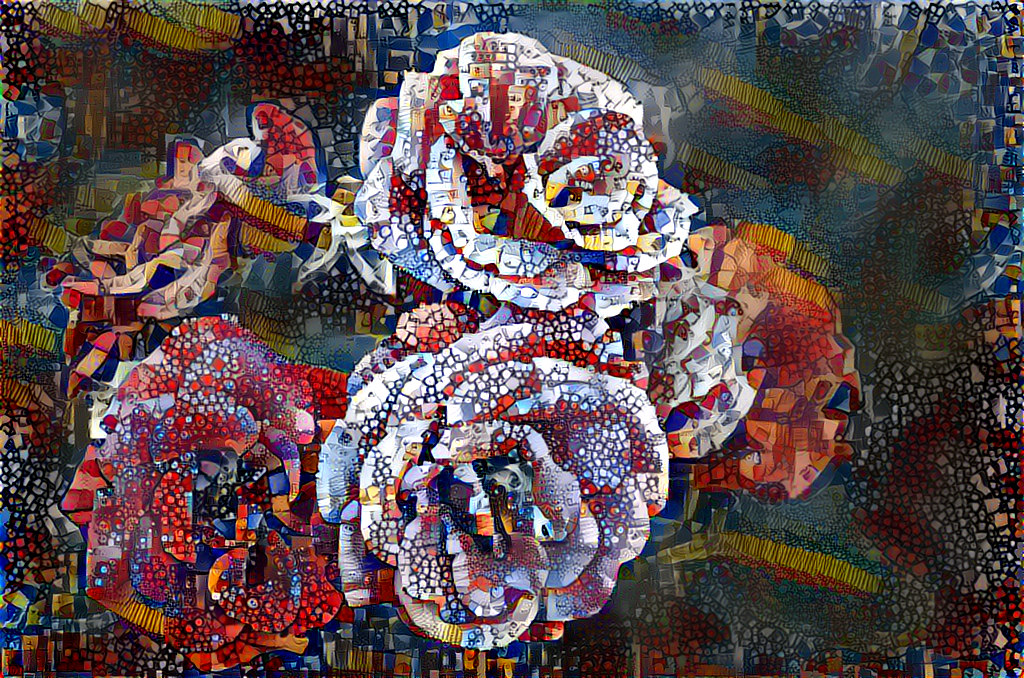 ---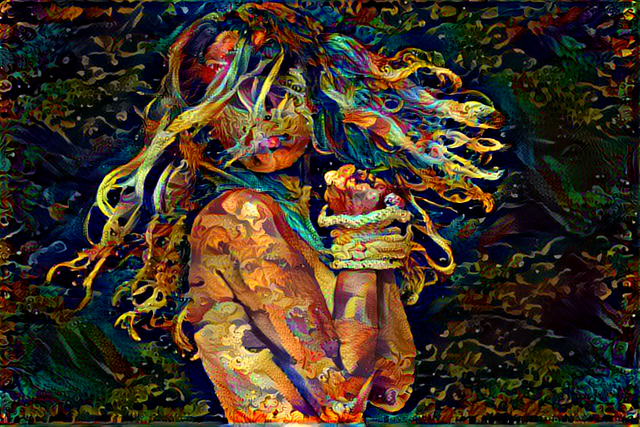 ---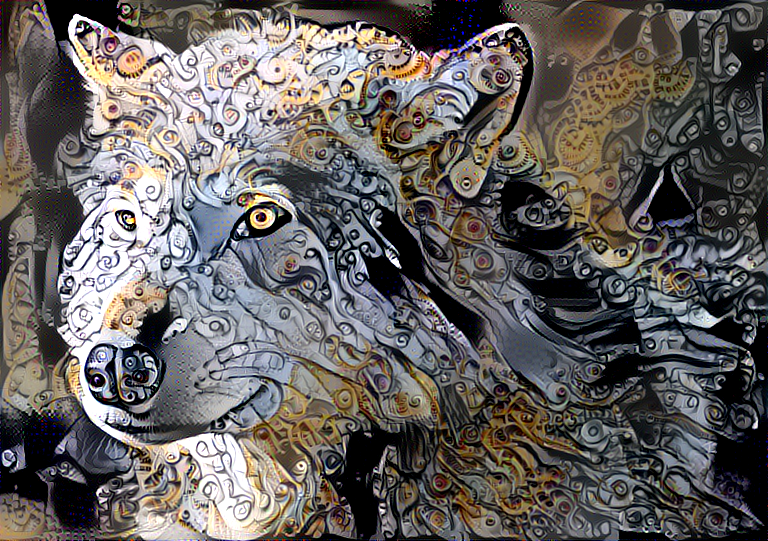 ---
Thank you for reading our introduceyourself post! We hope you like it!

@UniqueCosmos -