INTRODUCING THE MINNOW HELPER v1.0 | Building Communities | Guidelines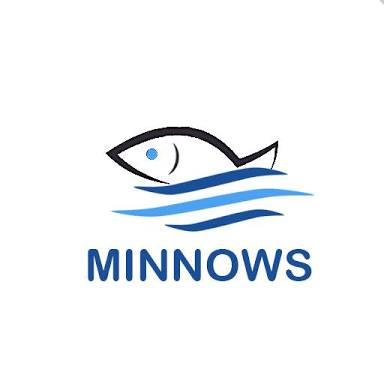 Source
Table of contents:
What is The Minnow Helper?
What does The Minnow Helper do?
How to become a member?
Content guidelines
What is The Minnow Helper?
The Minnow Helper is not a bot but it is a community that helps good author with reputations 49 below that give their blood, sweat and tears into content creation to get noticed and rewarded for their efforts. Steemit has seen some incredible growth in the last few years and even though this is amazing for the platform, it might make it harder for the new Steemians to get noticed specially 49 reputation below.
That's where @theminnowhelper comes in. We want to help those who work really hard but still see little to no rewards on their posts. We are a support system that likes giving back to the community by randomly upvote a good and quality post. We don't need a pay4vote post. All we need is to give hope to those author that they have reader.
We are here to help minnows and brand new steemians. We offer editing advice, correct sourcing methods, upvote support, general Steemit support and a post-promotion.
What does The Minnow Helper do?
Promote the STEEMIT blogging platform through CHARITY work.
We aim to build a stronger STEEMIT community by helping enhance communities outside of STEEMIT. Book-drive, school improvement, extending help to Indigenous communities, homes for abandoned children and elderly are some of the projects in the pipeline.
We focus on users who post quality/original content. Each day members will be selected and their posts will be featured in the Daily Minnow Post.
The goal is to grow the STEEMIT audience in various social media platforms-Facebook, wordpress, tumblr, twitter, instagram and many more, to educate a wide population of internet users about the STEEMIT platform.
Guide and support new STEEMIT users.
We expect that the above activities will attract new users to board the platform. @theminnowhelper will be ready to assist new users with any inquiry and help needed, aiming for a collective growth within the community.
There's also a curation project in the works, which will be announced as soon as we have ironed out all the details about it.
We want to give back to the community, but this also means we need some support from the community. We accept donation from all steemit whales.
How to become a member?
Join Our facebook Group and follow us on Steemauto fanbase.
How to do it
Step1
Go to https://steemauto.com and login your account.


Step2
Click the Fanbase and add type theminnowhelper



Step3
Add theminnowhelper in curation trail



OUR VISION
To grow together on Steemit Blogging Platform through Communities positively and empowerment.
Help us and we help you.
Upvoting or Resteeming this post will help us grow and in turn enable us to give better upvotes to our members and quality content creators.
The The Minnow project is brought to you by:
@dinmark09 | @taleslide | @dazzlingprincess