I Am Here. A Warm Welcome Please.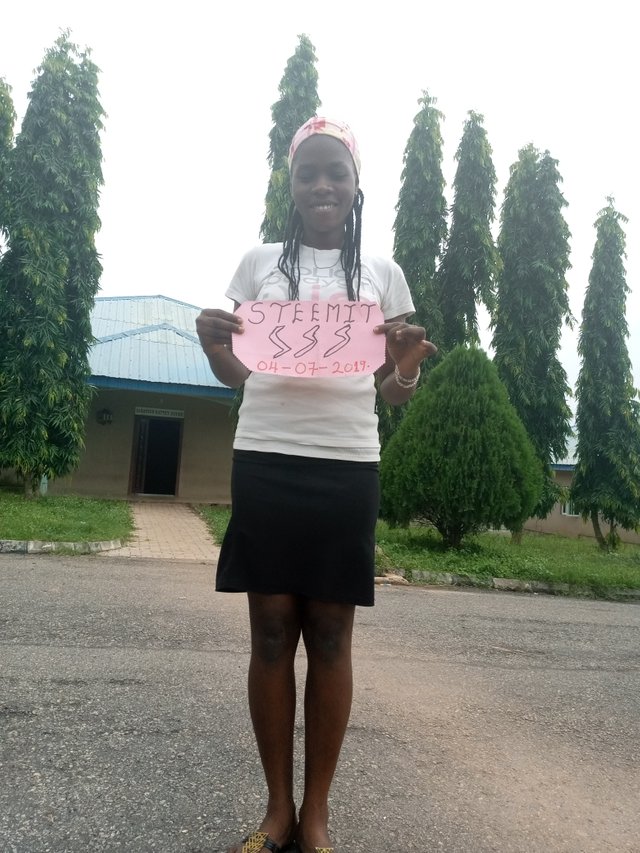 Hey there, my name is Elizabeth Oluwatobiloba Balogun. For a while @ewuoso has been telling about the platform but I have refused to join. Reasons were I was not having interest in the first place because anything that has to do with online and money making, I am always very skeptical..
Seeing the way he drives pleasure from what he does here has been the main reason for me to want to join. Especially the 7 push ups he does everyday. I'll would love to be a participant too.
Little About Me
There are three very important aspect that play a major rule in my life. They can be categorize as intellectual, social, and spiritual.
My Intellectual self is interesting because I am mainly right- brained which means that I tend to use my creativity more than my mathematical skills, also making me a visual learner. My social self consist of friends, family and my surroundings.
I am more of an independent type of person. Being with different people has influenced me into appreciating different cultures and beliefs. I have learned things that have been incorporated into my own set of beliefs.
I enjoy working in group, because it gives everyone an opportunity to in corporate their own ideas.
I believe that my spiritual self is the most important out of the three Christianity is my religion that I belong to and that is what I practice in.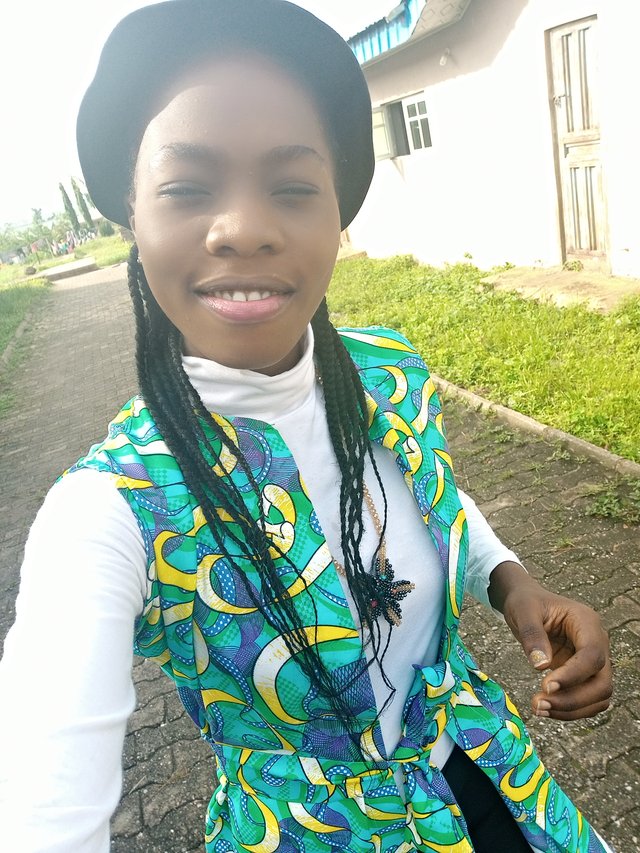 I'm into fashion design and creative art @ Peter Akinola foundation (PAF) at Abeokuta Ogun State. My goals are to create clothing for all sizes, age's and genders. I enjoy making sketches of clothing because fashion designing is a way to express the unique side of your creativity.
So far I can cut and sew different types of clothes and accessories, e. g cape dress, handkerchief tops, circular tops, A- line dress, kimono jacket, different types of skirt and accessories like tie, scarfs, turbans, Ankara bags, jotter, e.t.c. Thanks.
My next post will be about what I have learnt and the kind of dress I can make.
I want to thank @ewuoso for bringing me to the platform.