Hello steemit! my name is Abasiekeme Hanson, most people prefer calling me Tblack, and am sure if you meet me you convey why am being called that. I am black as the moon😂 pardon me I I just love talking about myself as if I was a fiction character.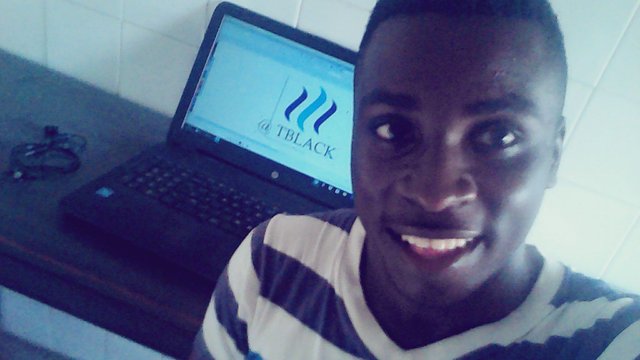 So I heard about steemit for quite a long time and have been so eager to join but I guess I wrote steemit off as a scam until @Emem and @Enoye convinced me to give it a try and am glad I did.
I learnt that an introductory post should be as vivid as possible so am going to give it a try. My name is Abasiekeme Hanson as I said earlier, a 300 level student of the University of Uyo. Am a proud indigene of Akwa Ibom state, Nigeria. I have always loved my country and it diversities yet I hate the fact that we are so rich yet so poor, I hope one day I'll rewrite that statement. Am passionate about politics, not just in the local setting but in the international community. Personally am of the view that international politics holds the Key to changing this country and Africa as a whole. Am also addicted to music. I can't stay a day without without music, I'll fall sick😂 just kidding, but it has a way of giving me inspiration, so I have a folder for every emotion I feel. I am also thrilled by Social life especially the Mexican, please don't ask why!!!Fashion, football, food, etiquette, movies, are among the topics that I love talking about. Playing games, watching documentaries, chatting with friends are one of the ways I Spend my leisure time.
I am very young here and I'll appreciate and respect advice from old members. I don't really have a specific field I want to write about but am sure my writing would be more politically inclined. I have a feeling am going to like it here on steemit!!!.