Marketing experiment for business sector. Resteem this post for a chance to win 100 SBD. All upvote proceeds donated.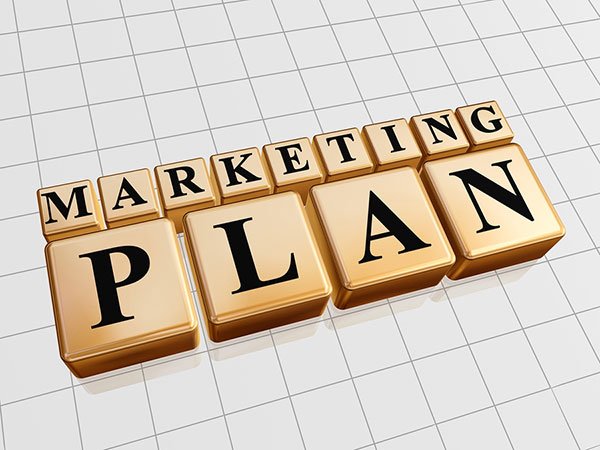 Yes, simply resteem this post and you may be the lucky winner of 100 SBD.
2nd, 3rd, 4th and 5th place winners will win 10 SBD.
Yesterday we discussed one of the ways the business sector which is now coming into Steemit, may elect to promote their products and increase their customer base.
You can read this concept in the post.
https://steemit.com/steemit/@bycoleman/where-does-all-the-money-come-from-on-steemit-fully-answered-will-it-continue-yes
We all want Steemit to stick around for the long haul. One of the ways I surmise this will happen is that the business sector will come to know the immense value that Steemit has when it comes to customer relations and communication. This post is an experiment towards that concept.
Here is how it works
Simply follow me and resteem this post. You must follow me to be able to win.
All proceeds derived from upvotes on this post are being donated back to the rewards pool.
The number of resteems will be divided in half (rounded down). The Steemer who resteemed that position will win 100 SBD
Resteems 5, 25, 50 and the last resteem will win 10 SBD.
This contest closes when the curation awards for this post are closed (by Steemit), 168 hours after I submit the post.
Awards will be paid within 48 hours after the close and more likely within a few hours.
In total this contest will pay 140 SBD. All transfers to the winners will be public and visible in my wallet and the winners' wallet.
Examples.
If there are 3 total resteems, then the person who makes the 1st resteem will win the 100 SBD (3/1 = 1.5) -- Rounded down = 1. Resteemer 3 will win for being last. No other awards will be transferred.
If there are 350 total resteems, then the 175th resteemer will win the 100 SBD, all other positions 5, 25 & 50 will be paid 10 SBD.
If there are 725 total resteems then the 725th resteemer will win 10 SBD for being last. Resteemer 362 will win 100 SBD. 5, 25 and 50 will be paid 10 SBD.
If there are 50 total resteems then the 50th reteemer will win 10 SBD for being the 50th AND 10 SBD for being the last.
The exact order will be determined programmatically by analyzing the time the resteem occurred per the transaction entry into the blockchain (which I have absolutely no control over) and can be verified by anyone who wants to look at this data which is public and immutable.

If you take a moment to review any of my other post and feel they are worthy of an upvote, I would certainly appreciate it, but it will have no bearing on this contest.
If you leave me comments I will read them. I promise I will try to respond back to everyone. I may elect to up vote some replies, please don't hate me if your reply is not upvoted, I still apreciate all comments and especially those that speak directly to this concept and how it may or may not be used as a marketing tool and any benefits or problems you foresee for Steemit, Stemian's and the business sector.
I will not be promoting this resteem in any paid manner including paying for any resteem post, paying for up votes or privately asking for any promotional help.
I am pretty new to Steemit and have a humble following of 128 at this time (but I love my followers), so this contest may struggle just a bit to get started -- Let's find out -- We'll know in exactly 7 days.
---
Update 2/4/18 - 7:17 CT (USA)
This post has now been resteemed 51 times. So winners 5, 25 and 50 are known.
But do not despair, the grand prize and last place are still up for grabs.
In addition I am adding another winners slot based on a random seed.
I will be letting you know the exact formula in a later post, but it will based on the number of replies, the number of resteeems and the total number of followers I have at the time the post is closed. The formula will prevent this award going to anyone who has already won one of the other slots.
This new winners slot will be worth 10 SBD, so this contest now pays 150 SBD. (I'll add the .5 SBD to my wallet of course.)
This contest has been designed to discover the nature of the platform and its participants as much as to receive feedback from all who stumble by it -- Is this unwanted marketing to be avoided at all cost even though is may provide great opportunities to both business and the winners? Is this just something you would certainly be OK with as long as the proceeds were donated back and it is not run by robots that spam your feed?
All critique is welcome and I will try to summarize my findings when it concludes.
No changes have been made above the **** Update line *** The blockchain of course can confirm.
---
UPDATE 2/18/18 -- 2:30 CT (USA)
The GRAND PRIZE OF 100 SDB is still unknown as well as the random slot for 10 SDB and the last slot for 10 SDB
IMPORTANT --- Any resteemer that is not following @bycoleman at the time the contest ends will be ineligible to claim the prize and thus it will be forfeited.
Any and all forfeited prizes (including the grand prize) will be redistributed randomly via a formula based on total resteemers, total followers of @bycoleman and other such events which when combined cannot be manipulated.
It will not be possible for anyone to manipulate any of the the random slots.
This contest is still very much alive for all!
No changes have been made above the **** Update line **** The blockchain of course can confirm.
***** UPDATE 2//9/18 19:13 CT (USA) ***
The final random formulas can be reviewed and downloaded here
http://colemanair.us/shared/MarketingContestFormulas_021018.xls
Download the .xls spreadsheet for complete details and and examples of the exact formulas that will be used.
It is theoretically possible to need 6 random slots, but highly unlikely.  Each of these 6 formulas is shown below.
Random Slot                                     
1       Will be seeded with the ID # of the last Account created as of the contest close.                               
2       Will be seeded with the number of accounts in the steemit block chain at the time the contest closes.                               
3       Will be seeded with the ID # of the last comment (or post) in the steemit block chain at the time the contest closes.                               
4       Will be seeded with the number of comments (or post) in the steemit block chain at the time the contest closes.                             
5       Seeded via Slot 1 + Slot 2 Seed values                              
6       Seeded via Slot 3 + Slot 4 Seed values                              



@byColeman
https://ColemanAir.us
Craig