Hello Steemit from Australia
Hi everyone :)
My name is Minh, but I prefer to be known online as strongerbeing.
I have been meaning to make an intro post since I signed up, but other priorities were constantly popping up, sapping away what spare time I did have. Thankfully, I am now officially on holidays, and during a long flight to China, I managed to make a good start on it.
So here it goes....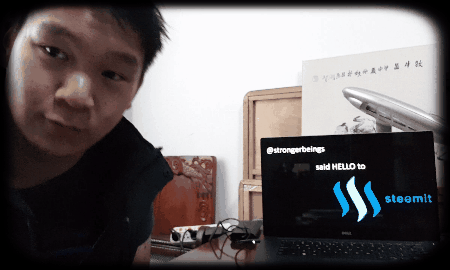 HELLO STEEMIT!!!
How I came to Steemit
I first stumbled upon Steemit in early November when I was reading an article on some of the more interesting uses of the blockchain technology. I like the concept of Steemit, in that the consumers of the social platform have a direct impact on how revenue is distributed to content creators.
Additionally, I am a big fan of decentralization where it makes good logically sense to do so. In my mind, something as important as news, and social media should never be so heavily owned by a few bodies. The risk for censorship, bias news and information is simply too high. I point to the Venezuela riots/protests as a prime example.. Millions of people in protests for months!! Mass media coverage, almost non-existent (at least in Australia). And I only come to know of its existence because of my time on Reddit.
I think a lot of people are drawn to steemit as a means to making money. I will say upfront that while it would be great to earn some coin while producing content I find interesting, I am not pinning my hopes on it, and rather see my time on steemit as the opportunity to participate in a very young and evolving social media platform. I also secretly hope that steemit will help break up the monopoly that facebook has on the social media world.
A Little Background
So a little a bit about me. I am from Australia, and currently live in Brisbane with my lovely partner. I like my food a little too much, and this has led me to gaining some extra pounds over the last year. This is pretty clear in the picture below :P. Overall, I am very grateful for the life that I live, and the people that I have in my life.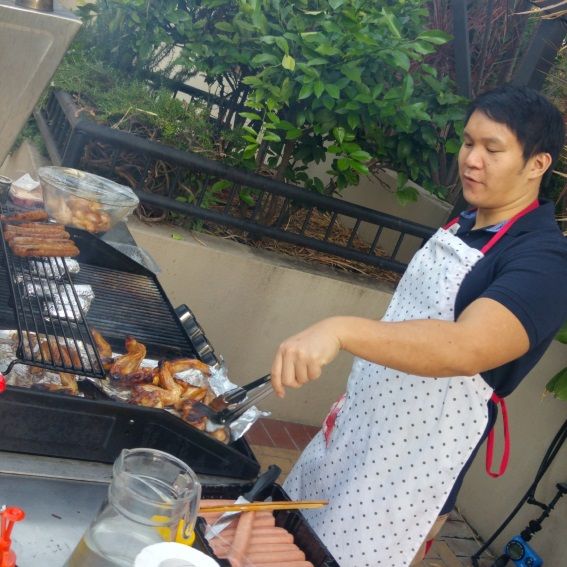 Here's me grilling some meat, in an unflattering pose, and looking a bit pudgier than I would like. Picture courtesy of my lovely girlfriend

In the past, I worked as an engineer, first for a sustainability/green building design firm, and then later on for a mining company, essentially helping them extract raw minerals out of the ground faster and more reliably.
More recently, I have found myself taking on casual teaching gigs at universities, and working at a software company that deals with large energy distribution firms and the government agency that regulate these monopolies. While my role at the software firm is not 'technical' per se, I have a natural curiosity for trying to understand how things work, and am (slowly) working to upskilling my understanding of software development. I just love the whole process of taking an idea, and turning it into a piece of usable software that people find valuable. I would love to eventually be able to build just simple applications!
What I plan on contributing to steemit in terms of content
Journaling
Journaling is one of those things that I know I should do, but simply do not do regularly enough. For me, writing a journal entry helps me declutter my mind, and puts things in perspective. Additionally, past journal entries helps me track my progress on my goals and ambitions. It helps me identify what works and what doesn't in practice. I hope that by writing on here, it will motivate me to be more consistent. Perhaps by some miracle, my own personal reflections may also help some readers tackle some of the challenges they face in their own life.
I plan on writing heavily about my weight loss efforts, exercise routine, my relationship with food, as well as the general ups and downs of everyday life.
Gaming & Dtube
I always tell my friends that if I no longer needed to pay the bills, I would probably spend a substantial amount of time playing games, while travelling the world.
Some of my fondest memories as a little kid was playing games like Roller Coaster Tycoon, Day of the Tentacle, Z, MechWarrior 3, and Theme Hospital. I am still amazed at what a fantastic job the devs and designers did with the limited technology they had back then. If you have never heard of the above, look them up, the graphics are dated, but the gameplay still stands strong today!
I haven't played games for what seems like an eternity, but perhaps I can use steemit to rekindle my love of gaming, while also making me feel "productive", and in some way also deliver entertainment value to others.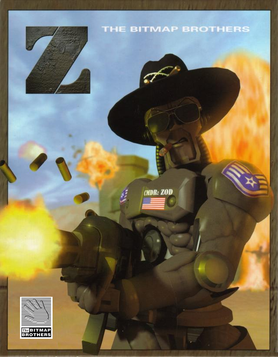 The cut-scene in Z are just pure gold
Politics, Sustainability and the Social Good
If money was no object, in between all the gaming, I would probably spend a significant chuck of my time trying to pressure politicians into making decisions which were actually good for us in the long-term, and as a society. Having worked in both "green" and "dirty" professions, I feel like I can sympathize with both parties. It is very easy for a politician to over simplify complex issues for votes.
What I want to provide here is my perspective on political debates revolving around sustainability, and life-sustaining infrastructure such as water, energy, and information. I also want to spark discussion about these important issues among other individuals. I think it is important that we try and understand the point of view of individuals for and against certain ideas/agendas. Perhaps through this process, we can resolve the underlying drivers of that conflict, and also create a better world for everyone.
Thanks and goodbye until next time.
If you made it this far, thanks for reading. I hope I can become a productive member of the community.
As a reward, here a picture of me going a little crazy on my 12 hour plane trip from Australia to China... and yes I wore the neck pillow like this for longer than I am proud to admit.. but hey, you got to keep yourself entertained somehow :P
Until next time.
Strongerbeings