Ready For A New Experience! SteemIt, Here I Come! (My Introduction Post)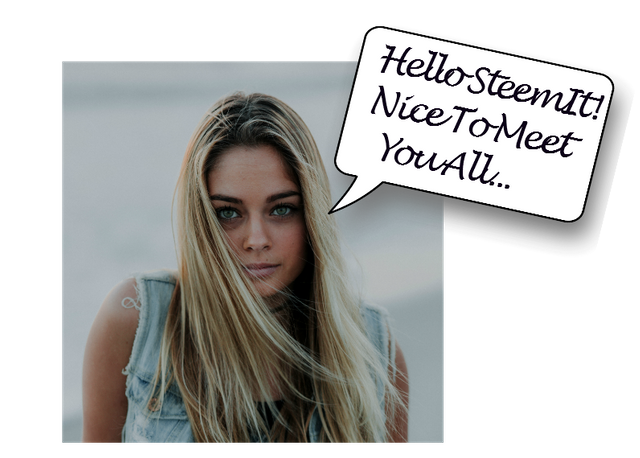 I finally made it!!!
A friend told me about this platform a couple of months ago, but my busy schedule kept me from signing up.
This week, I finally took some days off, and decided to create my account and start the adventure here. I'm really curious to find out what my friend was raving about all this time.
I only realized I was supposed to write an introduction post after I published my first post 2 days ago.
(If you want to read it, you can find it here: 'Frеѕh Ideas оn a Hеаlthу Lіfеѕtуlе for Yоu аnd Your Family'.
Now let's get to it...
Who Am I?
I'm a 25-year old girl that was born and raised in Holland. However, since I turned 18, I've been traveling the world. Well, not really 'the world', but Europe. I've lived in The UK, Belgium, France, Spain and a couple of other countries.
I've had like a million different jobs, but this last year, I try to focus on my main passion: living a healthy and fit life, and helping others to do so too.
I'm currently working with the local health center to organize some courses. I will be teaching them myself, which will be a completely new thing for me. I worked as a fitness instructor in the past, so I do have some experience in telling people what to do, lol.
I have my own business/webshop. It started out just for fun - I love building websites, but these last couple of months, the health and fitness industry has boomed, and it takes up more of my free time than I had originally planned. On the positive side, the income I earn through the website allows me to spend my time organizing the courses, without having to work a full-time job.
In case you are interested, you can visit my website by clicking the banner below:

My Plans For SteemIt
I've always liked new experiences, and so far, this seems a very interesting one.
I will be posting articles about... health and fitness (surprise, surprise), but I will also share some amazing recipes with you. I have a large hard drive full of ebooks and reports that contain very useful information about how to live a healthy and happy life, and I will definitely share some of those with you.
So make sure you keep an eye out for the free downloadable ebooks I will share!
My friend told me about the Actifit app, and I will be checking it out as soon as I've published this post. I'm very interested to find out how one can earn cryptocurrency by working out.
I'm always willing to learn new things, and I think this could be the perfect place to do so. I can't wait to start digging in and read all of your posts.
I hope I will get the chance to meet all of you soon!
We'll get in touch soon!