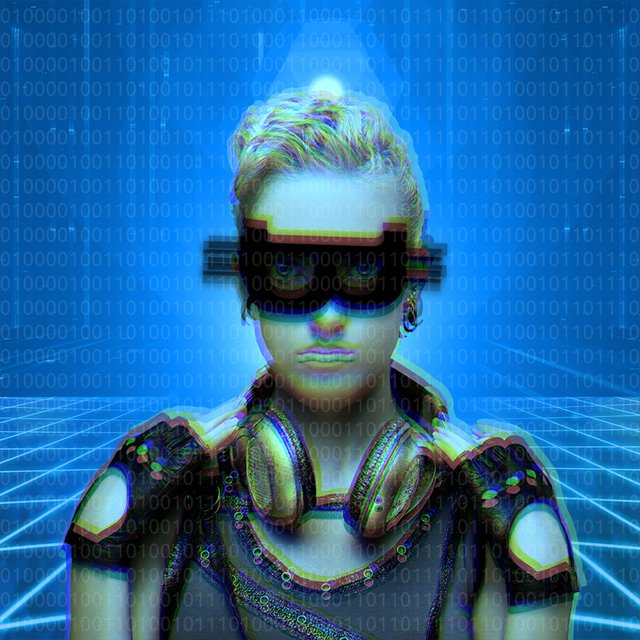 Hello, Everyone. I am Soular ECryptz.
I consider myself an anonymous cypherpunk IDM artist who is in love all things crypto. I'll explain in this introduction what this is/I'm all about.
What does the name Soular ECryptz mean?
The name sounds like solar eclipse, but I've spelled it as Soular ECryptz to have a deeper meaning that ties to the subjects I cover in my music and visual art… Crypto.
First, I find the solar eclipse a fascinating event as it has been for humans going back to the dawn of the existence of life. People still love a good solar eclipse as evident by the last major one in 2017.
Soular is akin to the soul…meaning I have a soul and am a real person.
ECryptz is a combination of Electronic and Cryptography. I love technology, and all things crypto from solving computer problems to cryptocurrencies, etc. All the songs and visual art I create is centered around these things, especially cryptocurrencies. Crypto also is associated with things being hidden, and I'm down with that.
The main schtick with Soular ECryptz is crypto. I think things like the blockchain, bitcoin and other cryptocurrencies, as well as other applications that will come from the blockchain are some of the most important things for humanity. It's an incredibly important subject to me, so I reflect this in my songs and visual art.
What is IDM?
IDM stands for Intelligent Dance Music. It's a form of electronic music that NOT geared towards dancing at clubs, but more so to be listened to at home with your cats or/and dogs. My music is more likely to be heard in public at an art gallery, at a crypto gathering, or playing while working on fun computer projects.
Soular ECryptz music is hopeful, harmonic yet glitchy. Sometimes it feels like an upgraded video game then something else. It's mostly instrumental, but with samples of people from time to time.
Things will most likely evolve into other territory, so it'll be interesting to see where it goes in time.
Why be anonymous?
I've chosen to be anonymous for several reasons.
For one, I don't want my music to interfere with my personal life. I've been on that end, and being well known is a drag to me. I have not liked it in the past. I personally don't want to be famous or anything in my personal life. This is about being creative and having fun. If people like it, then great. If not then it's no big deal, because I fun with this. People liking it is a bonus.
I also like the idea for this project to be akin to that of Satoshi Nakamoto. Whoever he/she is doesn't matter, but what they created is. Since the focus of this project is on crypto I thought it would be cool to have music that people like, to be by someone who's identity is unknown. The mystery is appealing. Also, I want the blockchain to have these songs.
Soular ECryptz plans…
On Monday I will begin releasing songs I've created. I've got 5 ready to go and will release a song a day. From there, the songs will be created and released for listening pleasure as they come. I may also create just visual art and post that as well in the mix.
All of the songs will be available to buy, but only by using cryptocurrencies. I'll have many options for people and it will be an evolving system. I'd appreciate any suggestions on this.
Steemit is the main blog portal for when these songs are released and will be announced here first. I am on the web elsewhere, but this is where it'll be unleashed so to speak.
I will also be engaging with the Steemit community and will be looking around on other posts, as well as commenting there to make friends and have great conversation. I'm looking forward to finding and following others here. I've been lurking around and like what I see.
Places on the web to find Soular ECryptz
Website
Socials
Steemit https://steemit.com/@soularecryptz
Minds https://www.minds.com/SoularECryptz
onG https://ong.social/SoularECryptz
MeWe https://mewe.com/i/soular.ecryptz
Gab https://gab.ai/SoularECryptz
Music Streaming
DSound https://dsound.audio/#!/@soularecryptz
Soundcloud https://soundcloud.com/soularecryptz
Video Socials
Bitchute https://www.bitchute.com/channel/soular-ecryptz
DTube https://d.tube/#!/c/soularecryptz
Reluctant Mainstream Socials
Twatter https://twitter.com/Soular_ECryptz
Shops so far
Open Bazaar ob://QmQnVRoiZdmpkBsKGsesHydNsJow1R3GHa3Mv3D4GsvcJA/store
Bitify https://bitify.com/user/SoularECryptz
All of the above sources will grow as we get things going. Right now, they're bare since I wanted to begin here with this introduction/about piece.
Thank you. The adventure begins!
Please follow/upvote/resteem, etc. I think a lot of people are going to like the music and art coming from Soular ECryptz, so you will want to be able to keep up. A lot of creative things are going to be coming – this is only the beginning.
I'm very excited to be here and begin this adventure. Please do comment, and I'll interact as well. Looking forward to meeting people here.
Thank you!