Bitcoin rout is not over, heading to $8,000.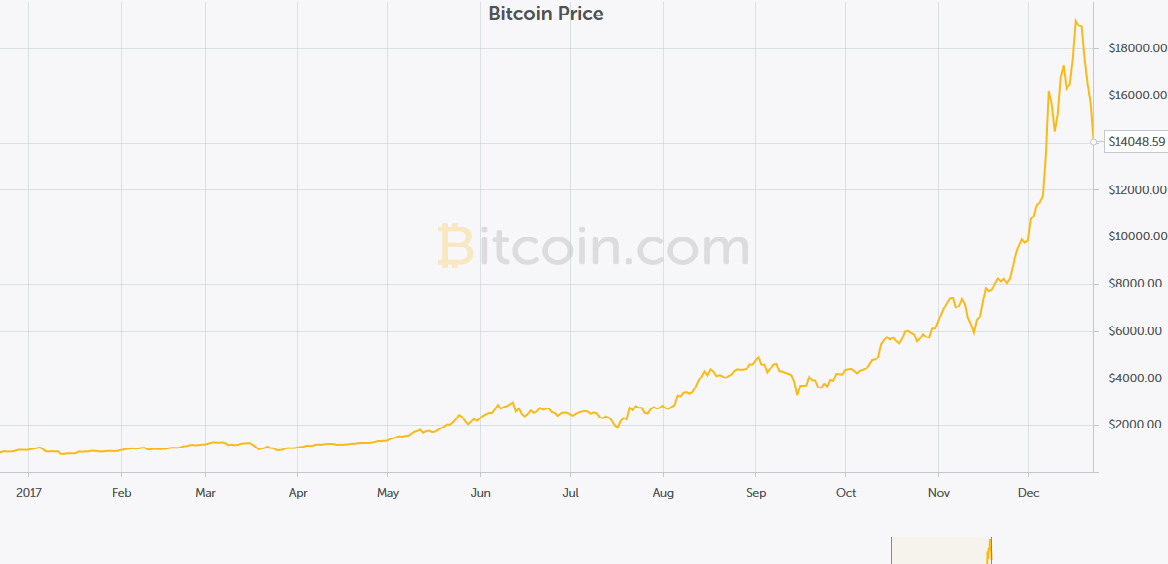 Bitcoin dropped by over 30% on Dec. 22nd and quickly recovered. Many blamed it on tax loss selling and futures glitches, but the simple truth is that Bitcoin and most altcoins are in massive bubble.
Crypto is here to stay and it will change the world. Everyone will use these currencies (yes currencies not commodities) within a few short years, but today there is a bubble.
**There is no technical support for Bitcoin until $8,000 and even there it is weak. Real support is not found until $6,000. **
BTC no longer has any real advantage other than branding. IT WILL LOOSE OUT TO the more technically superior coins. The Futures contracts and current investments will hold and possibly even bring the coin to a very high price by the end of 2018, but BTC has no long term future due to multiple weaknesses, including transaction cost, block size, scaling, transaction delays, no anonymity, no integral programability (smart contracts) and the list goes on.
There are so many other coins that have addressed many of BTC's weaknesses. Some have addressed most.
If you want to do well in this market, it may be time to get some of your holdings into cash for a few days and see where the market goes, then look into the coins that have a long term future.
Be smart and invest your time and resources for the long term.
Craig