Hi! My name is Sky Cowans. I want to first start by saying that I couldn't be more excited to be joining the Steemit community. I am so happy and grateful to be here. While I'm sure many of you have never heard of Sky Life, I started Sky Life a few years ago after graduating college. Not soon after, I had to put it all on hold to in order to find some stability in the form of a job, place to live, and the rest of things that come with being an adult. Now, I've committed myself to making this second iteration of Sky Life the best it can possibly be. Check it out!
!(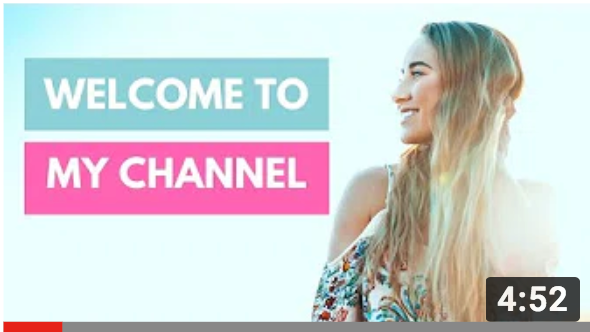 )](
)
The fear of suffering is worse than the suffering itself. And no heart has ever suffered when it goes in search of its dreams because every step of the search is an enounter with God and eternity.
-- Paulo Coelho, The Alchemist
---
I moved to Los Angeles in October 2016 and man has it been a wild ride. I moved with no job, nowhere to live, and no idea what I was getting myself into. But my decision to move came from my heart and I never once questioned it, and after a long road my heart has led me back to Sky Life.
I started working at BuzzFeed in January 2017 as a video intern. Three months later, I became a video fellow and I was making at least one video per week. My job demanded my full attention and I wanted it to be that way. When I accepted a position at BuzzFeed I decided that Sky Life needed to be put on hold. It was important that I threw myself into my job to learn as much as I could and become the best video creator I could be. I will write another blog and make a video soon all about my experience at BuzzFeed and what happened in between then and now. For the time being, let's talk about my new vision for Sky Life!
There is so much information and research emerging in the health and wellness space, it can be overwhelming. It seems like every day there's a new trend that promises to help you achieve "optimal health." From various diet and fitness trends to biohacking and mindfulness, I am fascinated by it all. Sky Life is about exploring these topics and sharing what I learn. My goal is for each video to be informative, entertaining, and hopefully help to improve your life in some way.
Gut health, EMS, nootropics, medicinal mushrooms, kratom, breathwork, hypnosis, neurofeedback... the list is endless and I am here to investigate it all.
I will be releasing videos on my YouTube channel once a week, so be sure to subscribe and hit the bell button so you can be notified whenever I post a new video. Be sure to also subscribe to my newsletter which will include exclusive content, more in-depth breakdowns of these topics, and links to research, because sources matter!
The reason I am reviving Sky Life is that something in my heart is telling me to. It started as a whisper, which then turned into a shout, and then a scream. Really, it's because these ideas inside of me cannot stay ideas anymore. So I am using what I learned at BuzzFeed to make videos I care about and hopefully they will contribute to the world in a positive way.
Sky Life is NOT about telling you how to live your life. It's about giving you solid information that will hopefully allow you to make better-informed decisions about how you can live your healthiest, happiest life.
Because we all have the power to thrive.
Vibes,
Sky
---
As always Upvote, Follow, Resteem, Comment!
YouTube
Instagram
Twitter
Facebook
Comments, Questions, Suggestions, Advice
Pinterest