I am SeeOhAreWhy, a graphic designer who has 2 passions in life: Cryptocurrency and NFL football.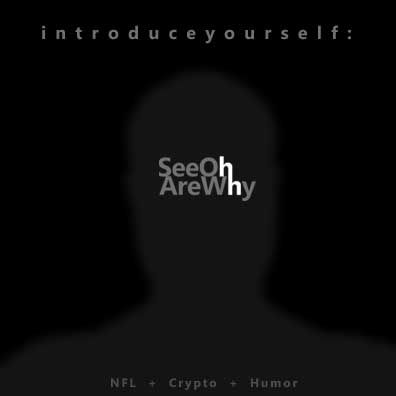 You will never see my face. You will never know my name. You will simply see a lot of great art that only NFL and crypto fans can find humorous.
If you enjoy driving Lambos on the Moon while watching grown men tossing the pigskin on Sundays, then let me make you chuckle.