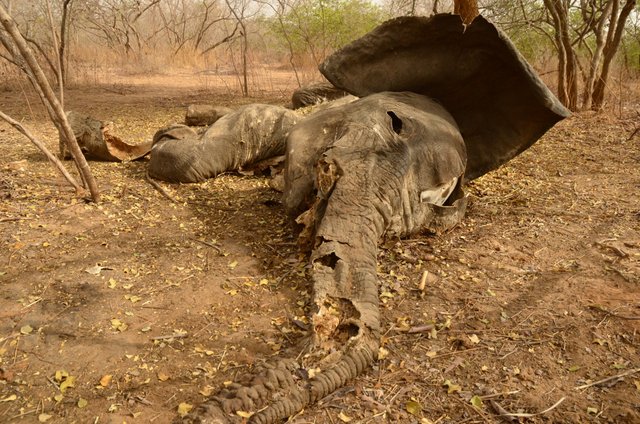 Start of the killing
Historically elephants have been killed by humans for subsistence. Tons of meat on every single adult individual lured people's attention since millenia and over the time many hunting and trapping methods have been devoloped.
The breakthrough in elephant's hunting came when firearms have been imported to Africa and when the continent has been commercially linked with the rest of the world – by Arab or Swahili traders (often slave traders), Portugese sailers and later European colonists. Elephants served no longer only as a source of meat with their ivory as by-product (belonging to local rulers), but became more and more targetted dominantly for their tusks. The international and intercontinental ivory trade appeared and nowadays vast majority, if not all elephants, are being killed primarily for their ivory bearing tusks.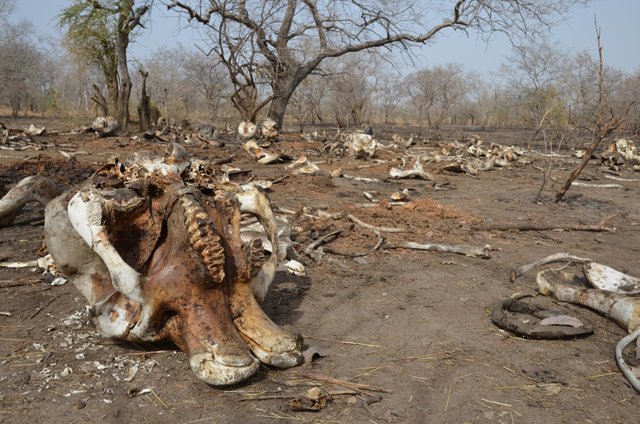 Who is a forest poacher?
Home-made weapons and traps gave their way to more efficient and easily accessible firearms - very often from military provenience.
Poaching in Central Africa, particularly its western part, takes place in both environment: vast tracts of equatorial forests of Cameroon, Gabon, CAR, Republic of Congo, DRC and the open savannahs of northern Cameroon, southern Chad and northern CAR. Usual modus operandi of poachers in these extremelly different landscapes varies. In the dense rainforests there is usually a very numerous "community" of locally based poachers hunting in the vicinity of their home.
Poaching is often a few-days endeavour of one or few men tracking elephants in the forests around their village or along the public or logging roads. Some of these men keep doing their job or another activity (agriculture, fishing, commerce, bureaucratic or military career) and venture out to the forest when conditions are good and guns and ammunition available. It is common that these people do not own their weapons but rent them from the owners (usually ivory traffickers themselves) and are supposed to pay the "rent" back in cash (from the bushmeat sale) or directly in the form of ivory. Many of these poachers are extremelly poor and are in debt towards the owners of the gun. Nowadays, given the rise of ivory prices, even females and little baby elephants are being killed for their tiny tusks.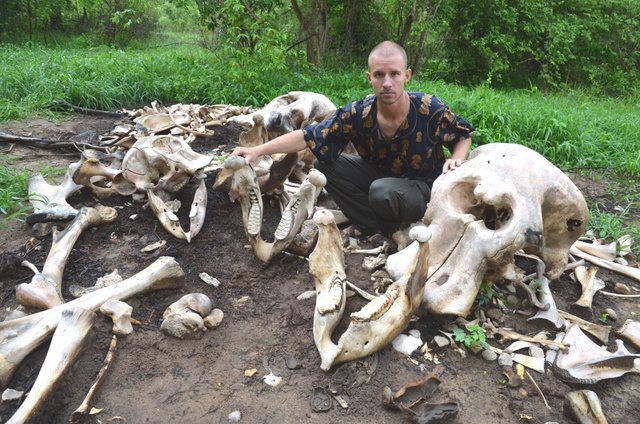 Mounted mass killers
In the savannahs and Sahel belt of Central Africa the situation may look different. Due to long migrations of the elephants, the scarcity of their remaining population pockets and the open terrain, the poachers are generally more specialized and need to be mobile in time and space. They are often non-locals, but from another region or even country (for instance the originally Sudanese militias Janjaweed hunting today in the whole subregion) and travel far to get the ivory. These bands of poachers are usually well organised and also far more dangerous when it comes to a contact with wildlife rangers or any undesired witness. Given the fact these poachers come from far away, they need some guidance and assistance in scouting the field by local people. The poachers usually use horses or camels for transport and have access to military weapons from looted stocks or given by their bosses.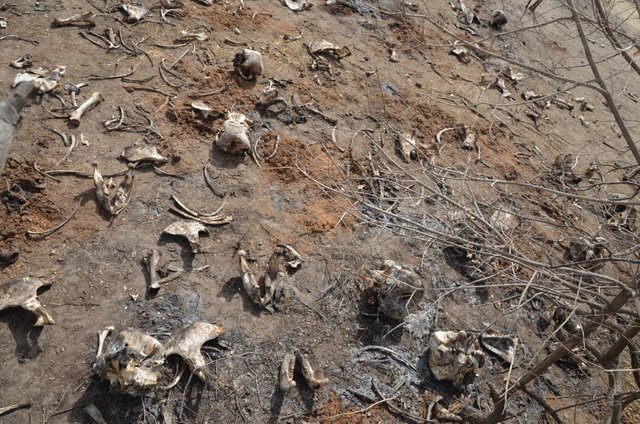 No matter region and place, both forest and bush elephants usually die in bullet fire and some of them do not die instantly. Beside many injured elephants which escape and heal, there are many who suffer for hours, days or weeks before they finally pass away.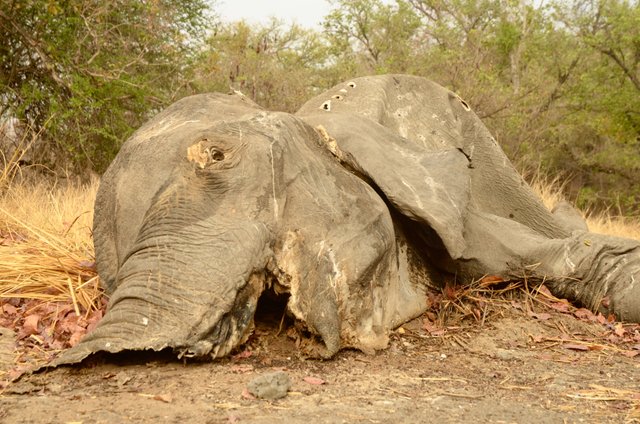 Wasting 6 tons of meat
Usually the poachers only** focus on ivory** and abandon the rest of the elephant's body intact. Machetes and axes are usually being used for removing the tusks from the skull. When local nearby living people are aware (or purposelly informed about the meat by poachers, as a form of "bribe for silence") about the presence of the dead elephants they collect the meat for food or sale, leaving the poaching place in mayhem, trampled, polluted, altered in many ways, without any solid chance for wildlife rangers and conservationists to later find out any details about the poaching and get further evidence against the criminals.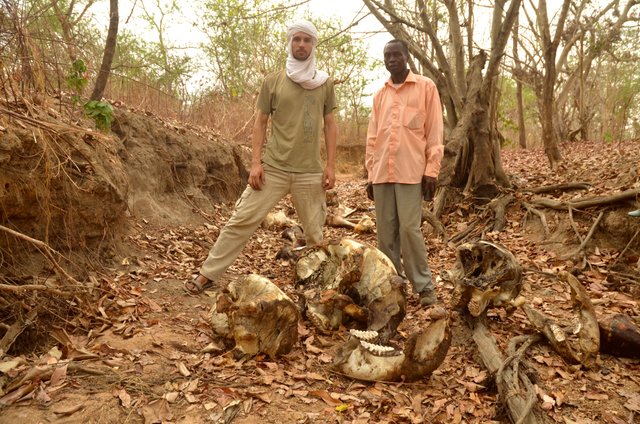 Very thorough and up-to-date details about African elephant poaching is accesible in the paper: Ivory's curse, The militarization and professionalization of poaching in Africa, Varun Vira & Thomas Ewing, 2014.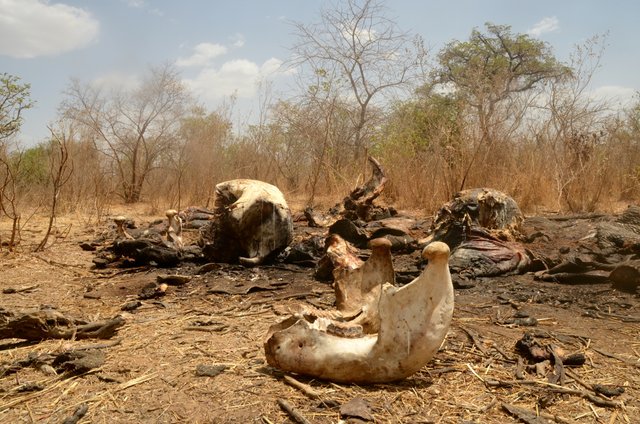 More images on this topic will follow next time in a photo-gallery.
Revenues and donations gathered on Steemit will be used for field activities in Central Africa in order to reinforce the conservation and save the elephants!
Arthur F. Sniegon, June 2018
Founder & Coordinator of @save-elephants
www.save-elephants.org (to be translated to english soon)
E-mail: arthur@save-elephants.org
FB: save.elephants.org