Website
Roadmap
Twitter
Discord
Reddit
Bitcointalk
Telegram
Youtube
Parsec Frontiers is a deep and feature-rich space MMO experience built from the ground up with blockchain in mind, where players are free to explore and conquer the whole galaxy. Built with the players - owned by the players, changing the way computer games are funded and developed.
You can secure one of the first, exclusive spaceships that will be available in the game by going to the marketplace. Make sure to pick up some Parsec Credits in the ICO first!
Parsec Frontiers is an online game about humanity's colonization of the stars and planets in the Milky Way. Starting from Earth, the actions of the players will shape the future of the galaxy, as well as forge their own destiny.
With a persistent game universe and time line the race is on to explore, expand and exploit the riches to be found in other star systems.
A fully player driven economy, backed by blockchain technology, will allow players to mine and refine rare elements, build advanced starships and defense systems and buy and trade resources at a profit on the planetary exchange.
Everything is tradeable, anything is possible!
Token Allocation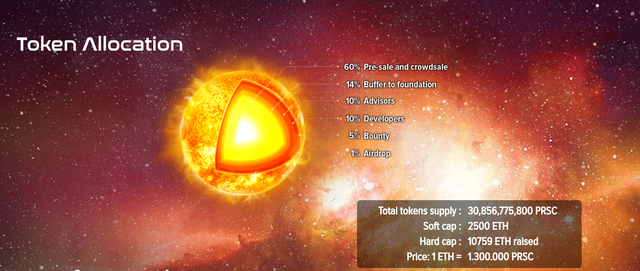 Roadmap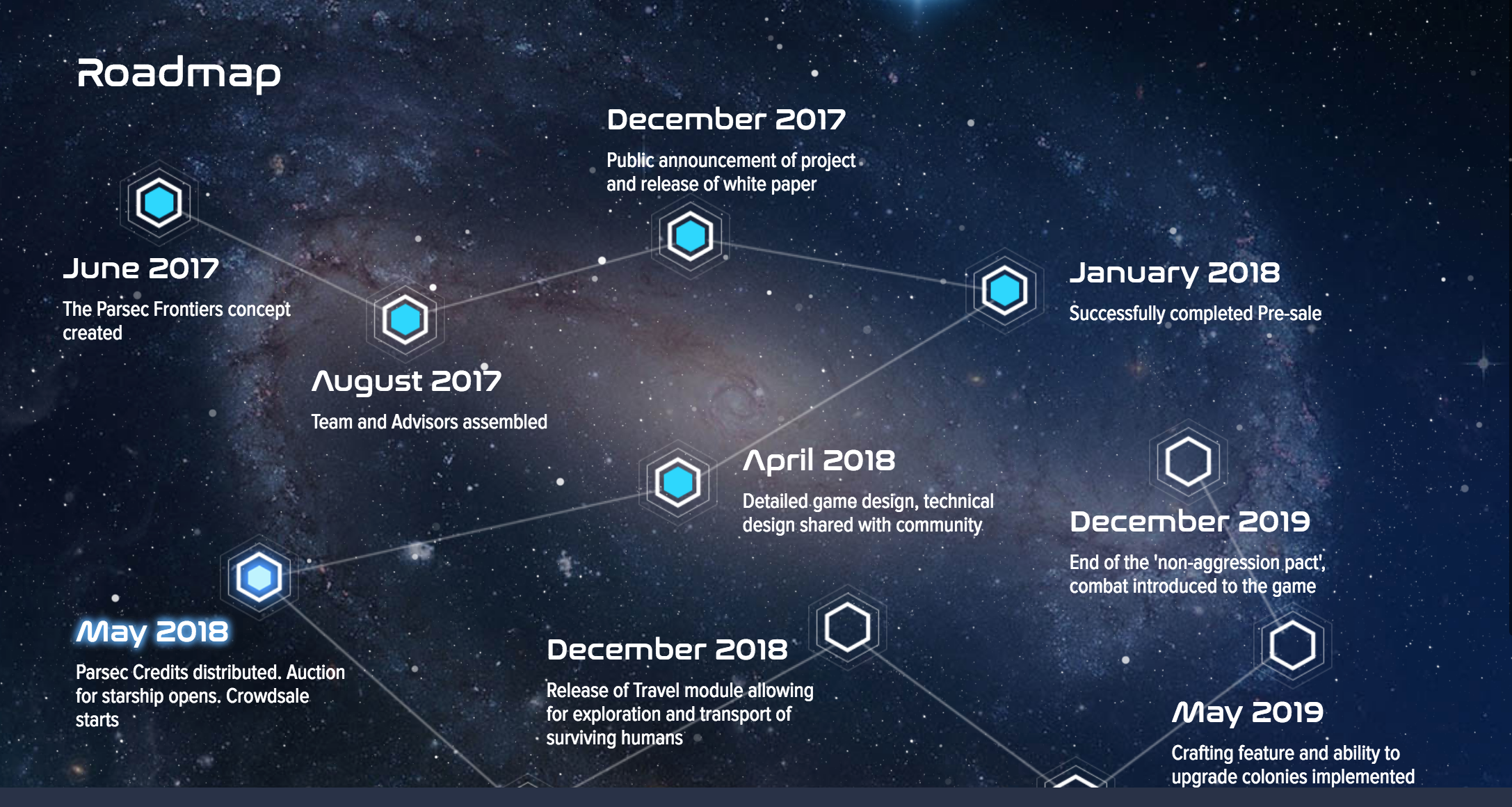 ICO Has Started
Register here
Website
Roadmap
Twitter
Discord
Reddit
Bitcointalk
Telegram
Youtube