NewBitcoinUser: Introducing Myself to Steemit Community
Hi the Steemit people!
I am very happy to join the community and look forward to this exciting journey with you.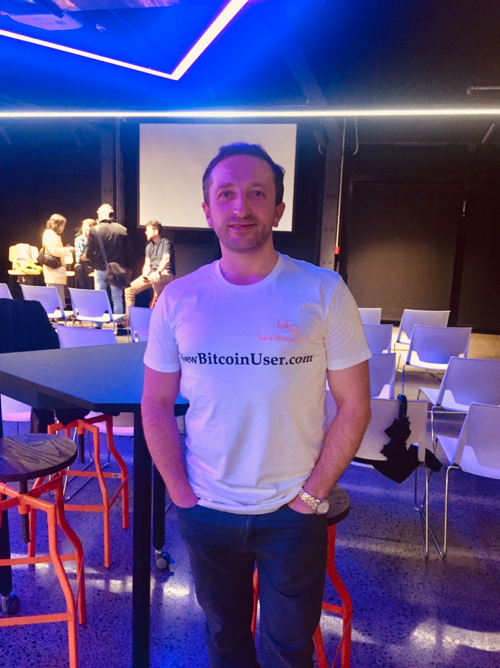 In my very first post, I would like to introduce myself to the community. I have joined the Steemit platform with a genuine intention to add value and contribute the original content of my writing to the community. I believe that it's a great way to express myself and a fantastic way to share my knowledge about Bitcoin and cryptocurrency with others. Hence, I would like to spread and increase community knowledge of cryptocurrency and blockchain technology to everyone, from beginners to experts.
My name is Oleh Lesiv and I have been passionate about Bitcoin and blockchain technology since 2017. The times when Bitcoin had reached its all-time high level.
Back in 2014, I have completed my master's studies in finance science and earned a MSc in Finance degree from Birkbeck, University of London. My academic background and trading experience in Forex helped me to gain extensive knowledge about traditional financial markets and a good understanding of investing and trading.
In August 2017, I was introduced to the first digital cryptocurrency Bitcoin and became very enthusiastic about it. At that point of time I knew absolutely nothing about cryptocurrency and had no idea who Satoshi Nakamoto is. Whilst still living in London, the UK, I invested a lot of my time reading many articles, researching white papers, watching online tutorials, following the cryptocurrency markets. I genuinely fell in love with the fundamentals of Bitcoin and its concept of decentralization.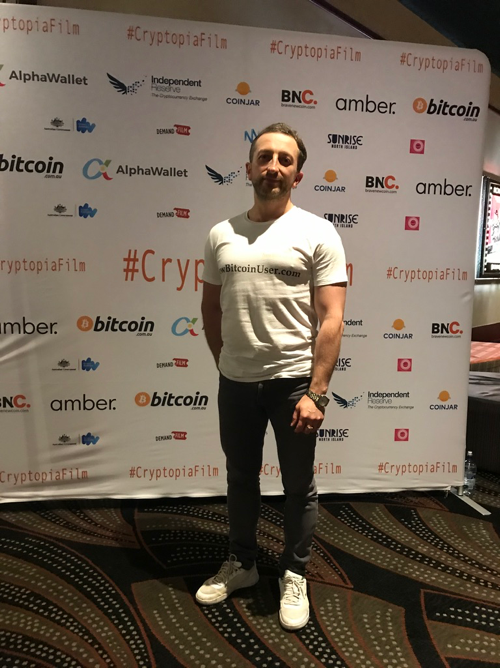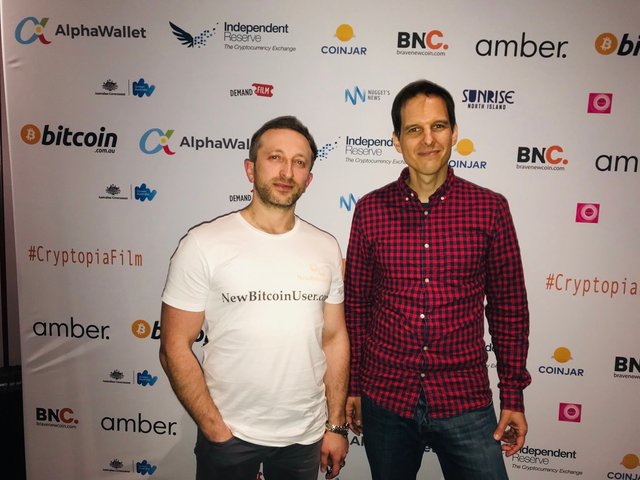 In October 2018, after I relocated to Auckland, NZ, I started my personal crypto blog newbitcoinuser.com. One of my personal favourite reasons to create the blog was to share what I have learned about Bitcoin and to help to educate beginners in the crypto space. The power to support the Bitcoin community to grow, to inspire people to do something, help others learn more and achieve specific goals or mindsets. There is no greatest sense of accomplishment in doing just this.
Being an author of articles for my crypto blog, I have been interested and participated in few blockchain and cryptocurrency events. Thus, in 2018, I worked remotely as a part-time business development manager helping with ICO for one of the blockchain-based start-up projects in London. I also became a member of the crypto community in Auckland, NZ and attended few blockchain meetups.
In December 2019, I published my first cryptocurrency guide book for beginners "Introduction to the World of Cryptocurrency: Getting started with Bitcoin". I decided to write this book with a vision to spread the word about Bitcoin and help the crypto community to grow. It has been an amazing journey for me from the moment of writing the first page of my book to learning how to publish it.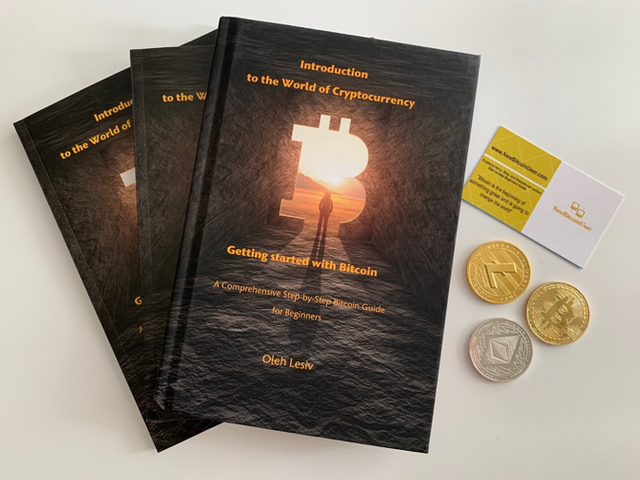 What else do I do?
In my real life, I am full-time project manager and work in construction industry on high-rise towers projects. However, most of my life I always have been passionate about Finance and love crunching numbers. So, I enjoy running my newbitcoinuser.com website and writing educational articles during my free times as a hobby. Apart from this, I love travelling and exploring beautiful parts of New Zealand. I have never seen such an amazing nature in my life, it's a real heaven on Earth. Thus, I will try to share some pictures of New Zealand nature with you here to make my posts a bit more entertaining.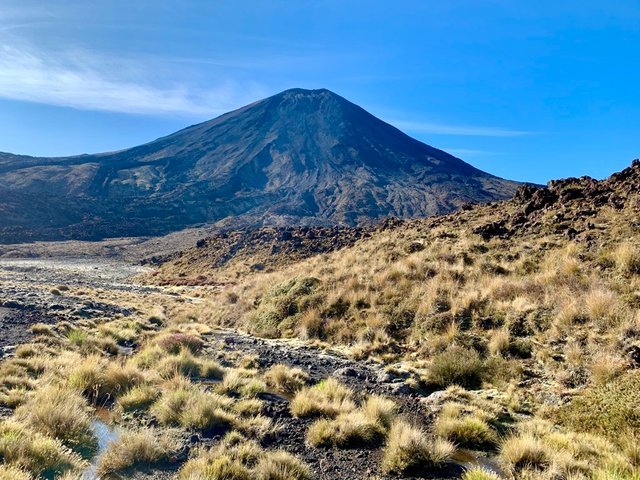 A little Intro to my Crypto World:
I have my own personal belief that the blockchain technology and Bitcoin will transform our lives in the near future. The technology of decentralized peer-to-peer payment network Bitcoin is relatively new, and so it's not yet widely understood or accepted as a form of money. However, it is growing quickly and could be an important method of financial freedom in the future.
In my future posts on the Steemit Platform, I will be focusing on providing help to New Bitcoin Users with 'zero' knowledge and sharing educational content about Bitcoin and cryptocurrencies, trading and investing. I will be writing easy-to-understand articles on how to get started in the exciting cryptocurrency world. And if you are new to the crypto world and would like to learn how to start with Bitcoin, then my first advice to you is to invest your time and read, read and read!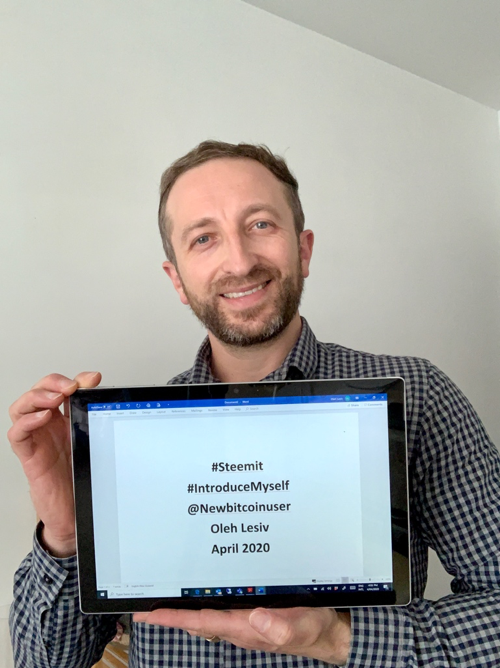 Therefore, I thought it would be a good idea to join the Steemit community!
Thank you for your time in reading my introduction.
Oleh.
#introduceyourself #introduction #introducemyself #steemit #steem
#bitcoin #cryptocurrency #technology #blockchain #education #learn
@Newbitcoinuser
/Users/olehlesiv/Pictures/Photos Library.photoslibrary/resources/proxies/derivatives/22/00/22e4/NP3R0TfKTauNZcx6jTCIew_thumb_22e4.jpgUNADJUSTEDNONRAW_thumb_1f6f.jpg