"The People I serve define the ME you SEE" (An Introductory Post)
I was walking back home happily after a prayer meeting in our church with my friend. We were walking and chatting happily until we were approaching a dark region and so I had to put on the torch of my phone. We were the only ones taking that route at that time until I noticed the presence of a huge young man behind us hurriedly coming to our direction. I waved the ill feeling I was getting aside and continued my walk with my friend. In a short while, he caught up with us and passed us and I was like, "why was I even scared in the first place?" Everything looked OK until we got to a bend that took us to another direction and boom here was the guy that just walked pass us. At first I was a bit startled but I had to maintain my composure -of course I'm the man here and my friend was only a lady so it is my duty to not be afraid or at least fake bravery right? Well I thought in the same way so we continued our movement. The young man who at this time was seriously looking for his key(as I later found out from him) begged that I helped him with the torchlight of my phone which was on at this time. I innocently helped him and the next thing I heard was my friend's voice "Miracle run!" I lifted my head and here was the guy I was supposedly helping with a gun. I didn't know whether to run or to stand. He asked for my phone, I hesitated a bit and I got a few bruises with his gun for that. He asked again and I flung my phone into a nearby grassy area and ran(this was already what I planned doing whenever I met good guys like that). Unfortunately for me my phone torchlight was still on so he ran to the phone, picked it up and ran into a nearby orchard. I summoned courage(from where I don't know) and pursued him (it was dark but my torchlight was guiding me). At a point he stopped when he noticed I was coming after him. "Go down!" was the next instruction I got. I refused. That earned me some more bruises. "Go down!" the instruction came again and again I refused. For every time that instruction came, I refused and I earned myself more bruises. What on earth was I thinking? I still can't answer up till today....all I wanted was my phone. Well, the summary was that I asked God for help and He sure did. Magically my phone was returned to me and I ran out like nothing happened. That was risky right? Well, that wasn't a fairy tale as some may be thinking. That was a real life experience in my 200level during my campus days. I couldn't have introduced myself without this story. Why? Because if I received one bullet from that gun that day, I wouldn't be introducing myself here today. Intriguing right?
Hello! My name is Miracle Ebere Uzoechi and I am male(was that really necessary?) Ok ooo...I was born on the 27th day of February(I will tell you the year later) to the Family of Pastor and Mrs Ebere Uzoechi and I am the second child and second son out of three children. In other words "na me be middle man". I hail from Umukabia in Umuahia North LGA of Abia State, Nigeria. I am a Biochemist by profession although I'm currently the Lead Pastor of Living Word Campus Church in Michael Okpara University of Agriculture, Umudike. I am a minister of the gospel that is passionate about helping young minds discover themselves and function in their maximum potentials. I am also passionate about the expansion of God's kingdom.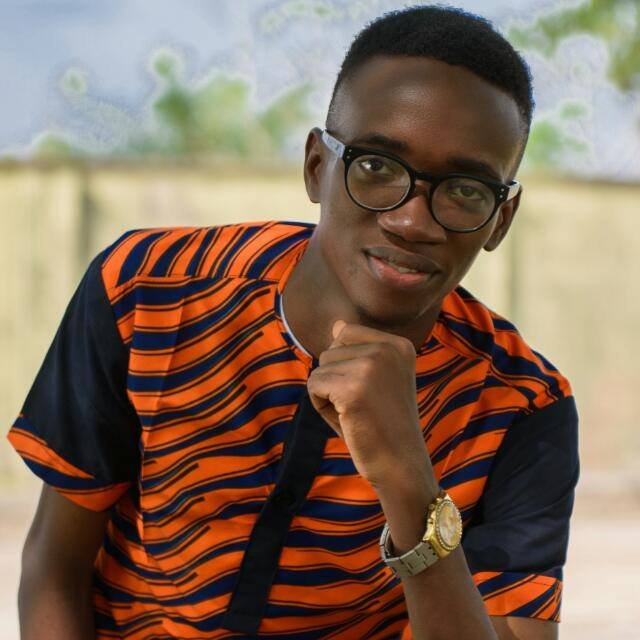 Growing up was not very interesting although it made me learn discipline and patience. My Parents are preachers so I had little or no option than to be a good boy (you know what I am talking about, don't you?) We were not allowed to make friends as we wanted and we were not as exposed as many kids of my age were back then.
I found steemit through @Backtoschool Community Recruitment group created by my friends @IamChijamz @steemcenturion @donnest @ia and @desmoniac, where they register and train newbies. Of course I must really thank @IamChijamz for his coaching and encouragement all through the process it took me to get to this point today. As soon as I heard of it, I fell in love with it because I am not a fan of ponzi schemes; I love to work especially when it is brain work and get paid(why the look on your face? Abi no be wetin carry you come here?)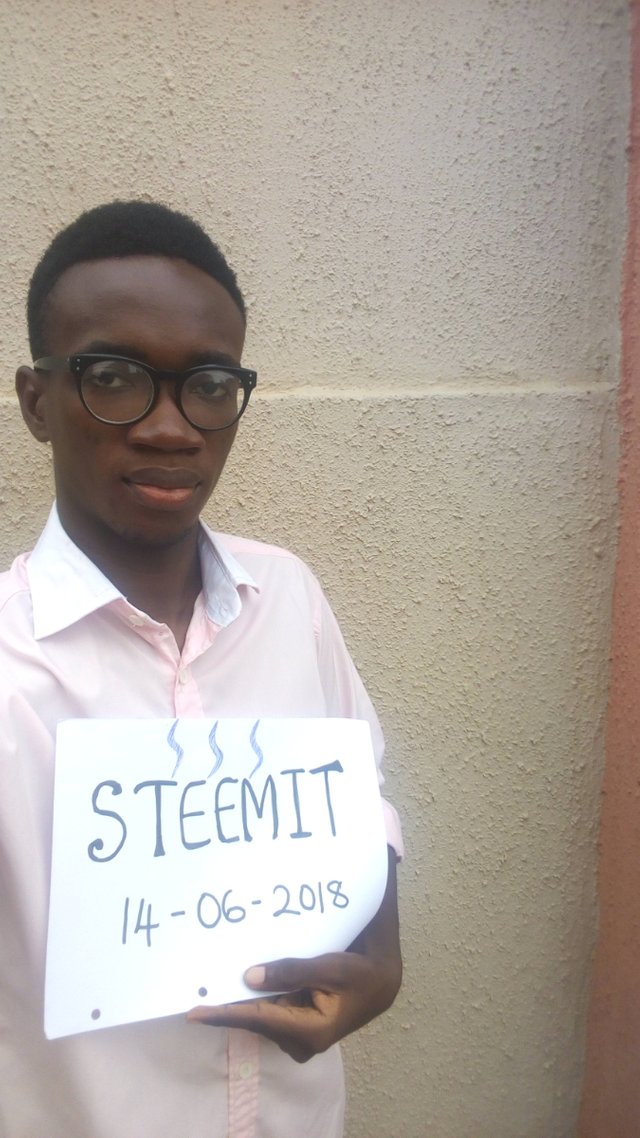 Over the years, I developed an undying interest in studying human behaviour. As a Pastor (especially over a flock comprised of young people) for close to three years now, I would say I have seen the good, the bad, the ugly and permit me to add, the humorous.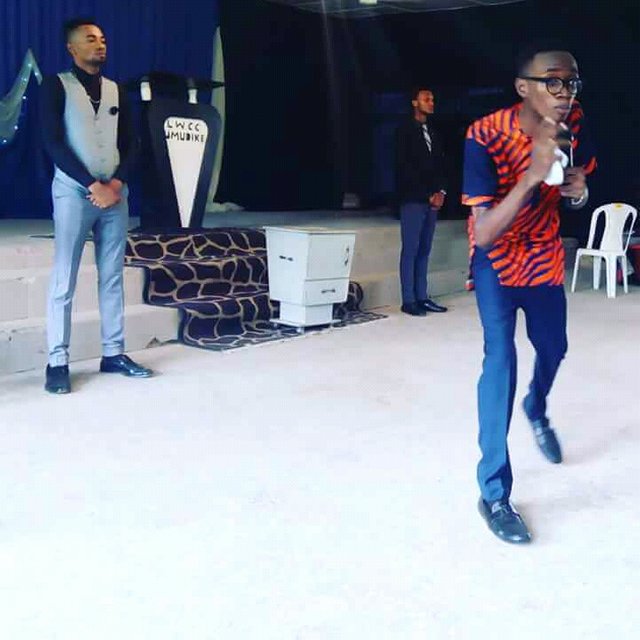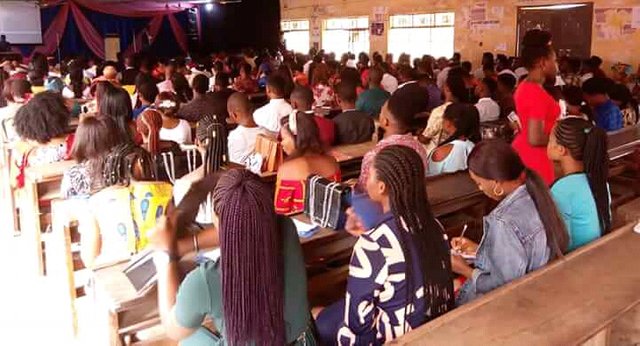 People are wonderful! Managing human resources is one art one cannot totally learn- you keep learning everyday. The economists taught us that man is insatiable and I have grown to understand that statement. Treat them badly, they complain; treat them well and they will still have something to complain about. Leadership is not a very easy task, it involves a lot of skill. In leadership, I started valuing the discovery of temperaments. It has helped me to manage people more effectively. At times I wonder, "why did the scriptures use the Shepherd and sheep to describe human beings? Why not some other animals...of course there are lions, tigers, monkeys, birds or even squirrels?" I guess it is because of the nature of the sheep right? People most times don't know what they want. They don't know what they even have in them neither do some even know where they are going or where they should be going. People are moved by momentary feelings which are not always right. I've taken time to watch the shepherd and I see a lot of resemblance with Psalms 23...
The Shepherd makes sure the sheep does not want
The shepherd is responsible for providing green pasture
The Shepherd must always make water available
The Shepherd must always guide and protect the sheep
The Shepherd...
The Shepherd...
The Shepherd...
There is hardly anything the sheep can do without the aid of the Shepherd. A moment away from the sheep and they tend to go astray. This is the reason why many persons are disillusioned today- there are little or no shepherds.
I know I am still trying to introduce myself here and someone may be tempted to ask, "are all these part of this guy's introduction?" Well, my answer is a bold YES! You see, there is actually no me without PEOPLE! I live for them and I will also die serving them. They are my IDENTITY! The people I serve define the me you see. I've had times when we had to go for wedding ceremonies, burial ceremonies, birthday parties, Conferences, retreats, hospital visitations, and even visits to the prisons and to the home for the blind....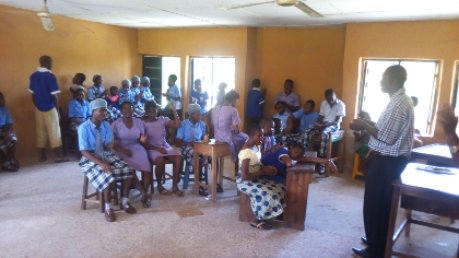 we've had a lot of time and experiences together. A fascinating experience we had was when we visited a prison and saw a lot of young people totally cut off from the society and older ones patiently counting down to their demise from this 'wicked world' as they would term it. During and after that visit, a lot of memories plagued my mind and I had a greater zeal to help especially young ones find their place in life early so that they don't end up in the prisons as well.
I love music a lot and I love cartoons a lot too. By God's help we host a yearly music and worship concert that seats students in their thousands and we get to have a wonderful time in God's presence.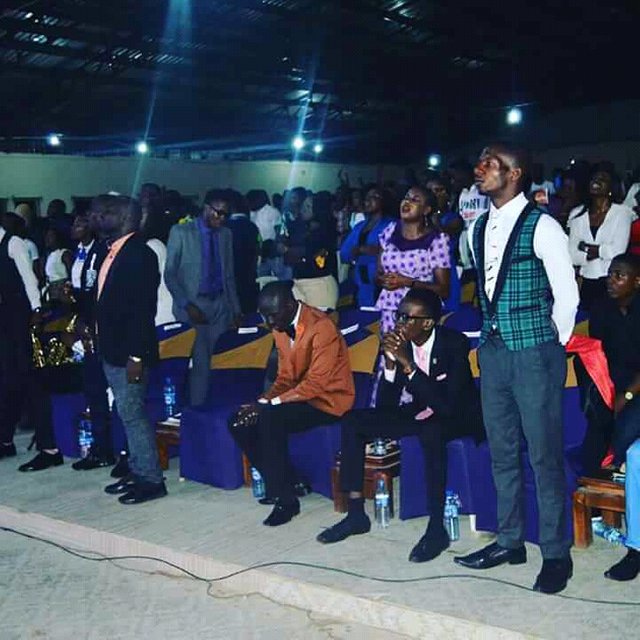 However, one very interesting and inspiring cartoon I saw recently really gave me a cause to reflect. The title is 'The Tale of Despereaux'. There are so many amazing characters in the movie but there is this particular mouse that caught my interest. You see, a mouse is born with a mentality of being meek and timid. In the movie, that is what they are taught in the mice school. But you see, this particular mouse was born different. It had bigger ears, it was brave, curious and wouldn't be a coward just like every other mice. As a result, it had to face the mouse council and was banished from the land. But at the end of the day, the mouse became a hero that saved the Princess and brought back joy to an entire kingdom. You see, the moment you decide to do something uncommon, you become a threat to persons that refuse to step up in their reasoning. They would banish you from their lives but people that value you will pick you up and encourage you until you achieve greatness. This is why I am sold out to this people thing! I love to teach and motivate young people to do uncommon things in order to achieve uncommon results irrespective of the pain that accompanies the process.
Incentives and rewards have always been a means of motivating people to produce their best. I believe human beings are the best assets anyone can have and I see steemit as a very capable platform of helping young people shun social vices and its likes and embrace hardwork. In order to get this actualised, I would be partnering with steemit by advocating for more persons to join the platform; I would also use the steemit community platform to propagate the gospel, encourage and motivate people as well as share real life testimonies that would serve as an encouragement and faith booster to others.
There are so many things done and still so many yet undone and I believe with your practical encouragement, we could reach a lot more and help so much more. I'm really looking forward to a great time here on steemit!