Hello Everyone! I told my friends on the steemit chat that once I hit 100 followers I'd do a better introduction post since my original one was not very thought out and didn't really capture who I am as well as I'd like. I figure 97 is close enough so here goes nothing!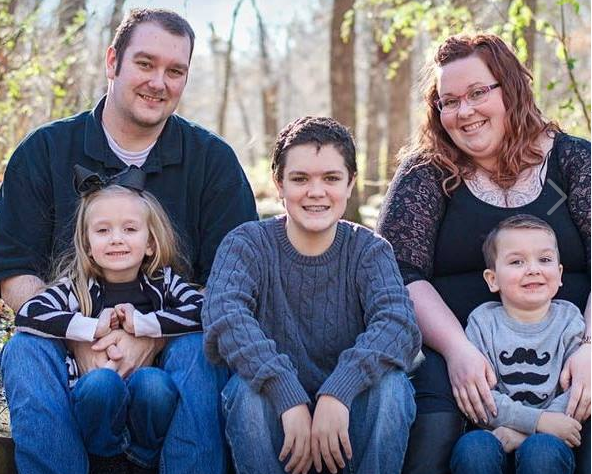 My name is Mike Johnson. As I'm sure you can see from my posts, I'm a gun owner, father, and husband. I feel strongly about gun safety and like to post about issues related to my children and gun safety. When I am not hanging out with my kids and wife, I sell car insurance in Tulsa, Oklahoma and I do a little freelance web design. I never thought I'd be in the insurance world and it definatly introduces me to some interesting people and exposes me to all walks of life.
My children are my world. They are the reason I work as hard as I do. I have 3 children ages 5 (Levi), 6 (Delilah), and 14 (Issac). In a couple weeks I will have a high school student, 1st grader and kindergartner. My wife (of 12 years) is sad that my children are growing up. Me, I'm happy to see the people they are growing into. I believe as a parent it's my job to help them grow into successful adults well prepared for the real world. So far, I believe we have done a great job of this.
A little about me: I'm a huge sci fi geek and tend to lean a little on the conservative side with my political beliefs. My favorite TV series is Stargate (SG1, Atlantis, and Universe). I typically have one of them playing on the tv in my office. I can honestly say I have seen every episode at least 4x. My love for stargate comes from a dark place in my life and it allowed me to escape my reality and live in a different world where my problems didnt exist. That is a story for another time though. I have a large stargate tatto on my back. Its still in process. I hope to get it filled all the way in within the next few months.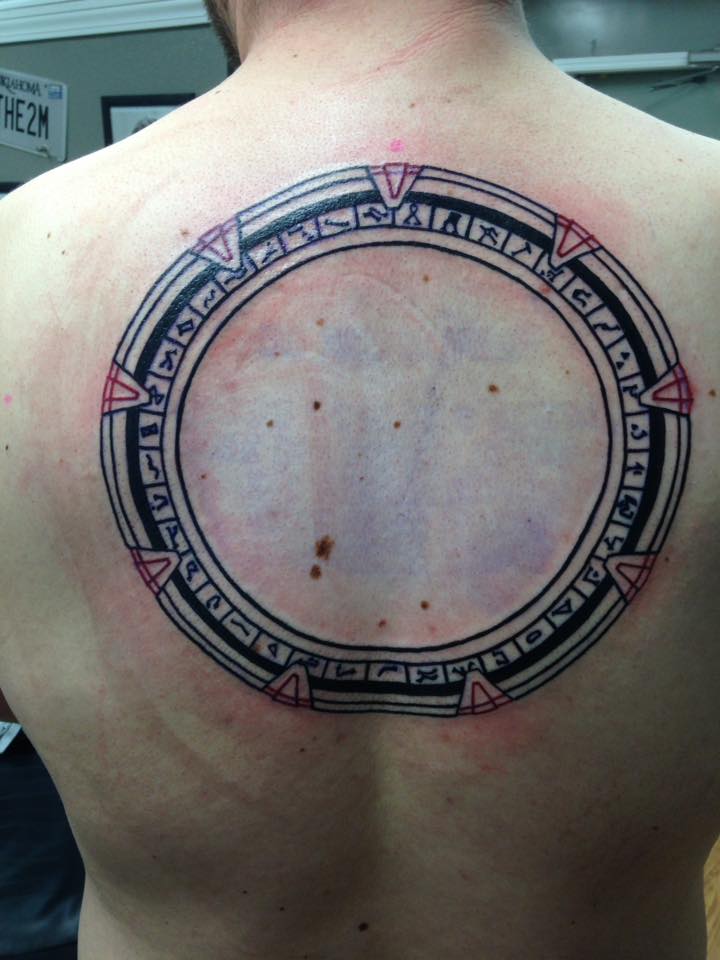 I have been married to my beautiful wife Bobbie for 12 years. In that time we have learned a great deal about life and our places in life. We have both come to the conclusion we were born a generation too late based on our beliefs on family roles. We are very traditional in these beliefs and feel that it is my job to provide for the family and her job to manage the household and children. This is not to say that I do not have an active role in raising my children, it just means that my primary focus is making sure that we can afford the things we need in life to have a happy family. To make a little extra money, my wife sells a few products online. She sells
nuskin products (skin, makeup, toothcare, etc)
and
essential oils
. If you might be interested in any of her products let me know, I'll send you a link (shameless plug).
I spend most of my down time while at work in the steemit chat. Feel free to drop in and send me a DM if you want to discuss anything. My username over there is the same as here.
Thats it for now!
Check out some of my other posts on guns and keeping children safe around guns.