o mnie - about me
Witam wszystkich,
Mam na imię Marek i pochodzę z Orzechowa nad Wartą. Z zawodu jestem robotykiem i programuje roboty od ponad 10 lat. Pracowałem również jako inżynier procesu, czy też nawet jako nauczyciel. Interesuję się amatorsko fotografią, grafiką 3D oraz ostatnio obróbką wideo.
Pracując jako robotyk miałem okazję być w różnych miejscach Europy, gdzie w wolnych chwilach zwiedzałem okolicę robiąc przy okazji zdjęcia. Zazwyczaj były to miejsca niezbyt znane i popularne wśród turystów, ale według mnie równie ciekawe. Od niedawna jestem na Steemit i postaram się Wam pokazać miejsca, w których przebywałem.
Wpis "o mnie" powinien pojawić się jako pierwszy, więc nadrabiam zaległość i zapraszam do przeglądania mojego bloga.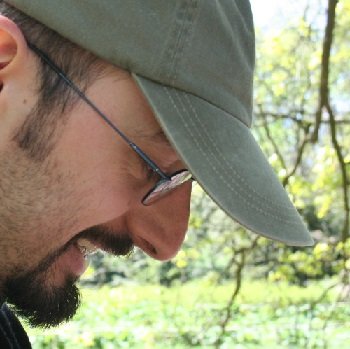 Hello all,
My name is Marek, and I come from Orzechowo - village on the Warta river in Poland. I am a programmer of robots and I have been working in the profession for over 10 years. I also had the opportunity to work as a process engineer or even as a teacher. I am interested unprofessionally in photography, 3D graphics and recently video editing.
While working as a robotic, I had the opportunity to be in different places in Europe, where in my spare time I visited the area taking photos on the occasion. Usually, these were not very well-known and popular places among tourists, but in my opinion also interesting. Recently I have been to Steemit and I will try to show you the places where I have stayed.
Description "about me" should appear first, so I am catching up and I invite you to browse my blog.
You can call me Maras ;)