First Post... Learning HTML
New Steem It Project - First Post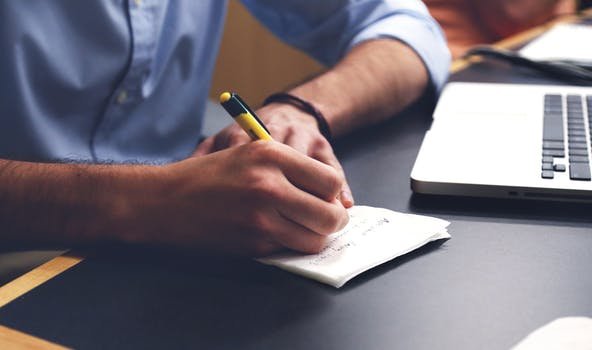 So this is gonna be my first post and also my short introduce yourself, specifically I was waiting to learn some HTML basics so that I can "post well", unfortunately I have realized I've taken to long to make it. Was I scared?
No one is born knowing it all
So I had to look for help and found some interesting guides, one of the most useful was this one I used as a Source, simple but powerful, it covers some Markdown commands such as Italics, Bold, Headers, Links, Images, Lists, Tables, Videos, etc; that I found useful to try on an Steem It post.
25 years old, Latin american, engineer, consider myself as a tech guy, but also I am cryptocurrency and blockchain enthusiast but most of all I like teaching. I think teaching is in my blood as my father and many other family members are teachers. One of my dreams is to serve other people by giving the more valuable information I can through knowledge so that they can be positively impacted. We could say one of my mottos are "Spread Knowledge to All" and "Keep moving forward". That explains the creation of this account and the main purpose of it is to help as many people as possible with Spanish and English posts by sharing good quality content. I have understood that "a live with no purpose is meaningless" -No big news!. I'm non English native, so my excuses in advanced for any grammatical mistakes. Keep learning English everyday.
Are Cryptocurrencies heaven or hell?
Definitely I have benefited from crypto investment and wanna spread knowledge to all mainly to help latin american people who "suffer" from economical crisis due to government politics. I don't know if cryptos are "the solution" but looking ahead I feel more secure to them than fiat currency. i.g: economical inflation literally destroys fiat.
Before saying goodbye
I must say I felt a little anxious while writing the whole text I was not sure if it was gonna be fine. I asked myself if there was an application to try out HTML text before posting and found some tools like Markable or Markdown-here. I found Markable really easy to use (-I've just sign in and started to use) and with fast respond. You just see on the right screen what you "markdown type" on the left. Then I found out that in Steem It, scrolling down the mouse you may see a preview of your writing -LOL time
Must say writing this post took me about 2 hours! I am still an amateur but found really interesting editing in Markdown and in the end I get to understand that anyone can do it with or without coding knowledge.
Main Message...
I would say the main message of this post is: ideas are worthless unless you take action. So if right now you are thinking of doing something, don't do like me in this case, taking too long to act. Just do it! Not only for yourself but for the people you can help in the process.
Hope you guys found this short, first post, introduce yourself interesting and useful, and I look forward to bringing the Steem It community the best quality content we can make.
We'll keep moving forward...!!
P.D: I'll give more details of Knowledge2all Project in the next posts...