Aloha Steemit!!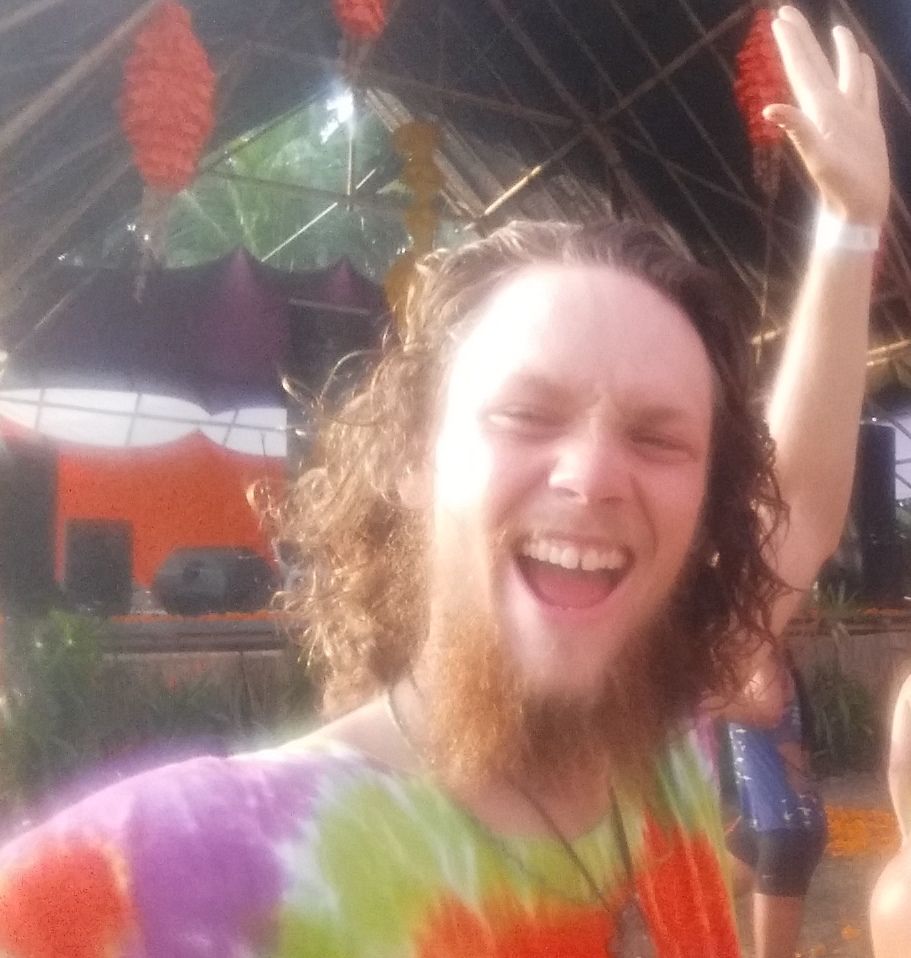 I also claim the nickname Blisstears; you may grasp an inkling of my nature (and nomenclature) by viewing this photo from Bali Spirit Festival last year. Owl point out the triple connotations of "bliss tears," "blisst ears," and "blisters" in hope that you can appreciate the absolute joy of trickling through life's adventures, listening with rapture, and blazing the sacred fire of being so as to soar high then come down safe and sore :)
After creating an account way back in October, I am finally writing my first post. I found out about Steemit through Earth Nation, a Decentralized Autonomous Organization with whom I have served as an ambassador, writer, and co-creator of intentional community. https://earthnation.world
I am a permaculturist wayshower dedicated to the illumination and implementation of the greatest solutions for the highest good of all beings as we emerge-gently into a new realm of freedom and conscious unity with all that is on the Earth and in the sky!
I live on the beautiful island of Maui since being drawn here in Janurary to participate in a 5-week permaculture design course (PDC) while camping on new and diverse organic farms each week. It was my second PDC, the first having been in Costa Rica at a place called Punta Mona Center for Sustainable Living and Learning in 2013. I highly recommend the experience!! I have been blessed to co-create an array of permaculture-oriented projects and experiences during the past 5 years, often in collaboration with Blooming Biodiversity http://bloomingbiodiversity.solutions
I have traveled a good deal and bartered my service for hospitality and educational opportunities through networks like WWOOF and Helpx. The blesst I have lived so far was during 6 months as a permie volunteer at the Resonance Project Foundation right before that very special opportunity came to an end for everyone. That project formed a partnership, moved to California, which is where I am originally from by the way, and changed it's name slightly: https://resonance.is
That should give you a pretty good initial idea about the realms where I delve. I am passionate about striving for crystal clear "calm-union" with every one; we each have our own beautiful language to learn and teach, and love weaves its web between all our relationships so we can transcend words and worlds, opening in awe to the great Mister E of our mastery (and Mrs). JOYn with me here and let us #integreatfullnessintogratefulness