Hi fellow Steemians! My name is René. I live in the Netherlands where I am studying computer science and engineering. A couple of months ago I was asked by the @blockbrothers to develop the Android app for their Steemify service. Since then I have been working on prototypes in close collaboration with Blockbrother's own developer @bennierex. In my first post on Steem I would like to give you a glimpse at the progress made thus far.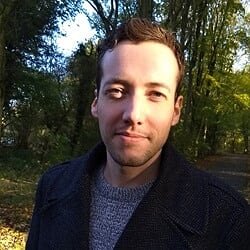 About Steemify
Steemify notifies you of anything happening on the Steem blockchain. For example, Steemify can send a push notification to your phone when someone replies to your blog post. Or, you can get notified when one of your Steem friends gets an upvote. Consult the Blockbrothers website for more details.
A glimpse of the prototype
Below are some screenshots of the app as it presently looks. Perhaps you'll notice there is still work to be done. Nevertheless it gives an impression of the functionality we will provide.
This is the main screen. It shows your list of notifications so you can keep track of whats happening on Steem: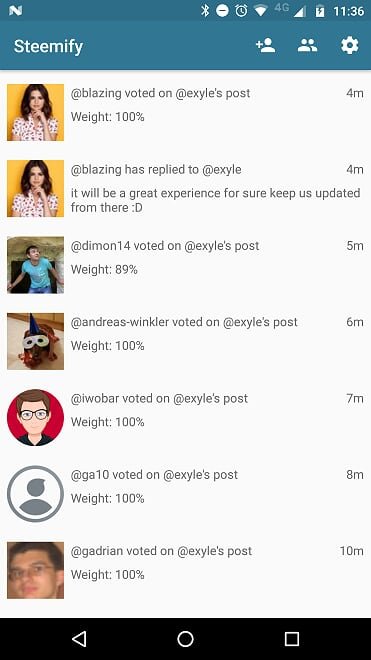 Tapping the notification brings up the web browser to show the content. Subscribe to a Steem user to be notified of activity regarding this person: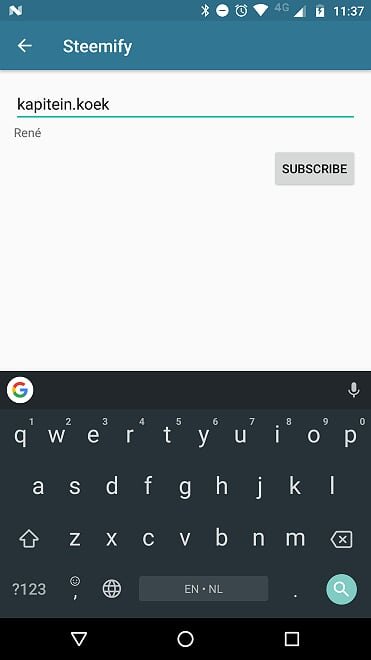 This settings screen shows the users you are currently subscribed to: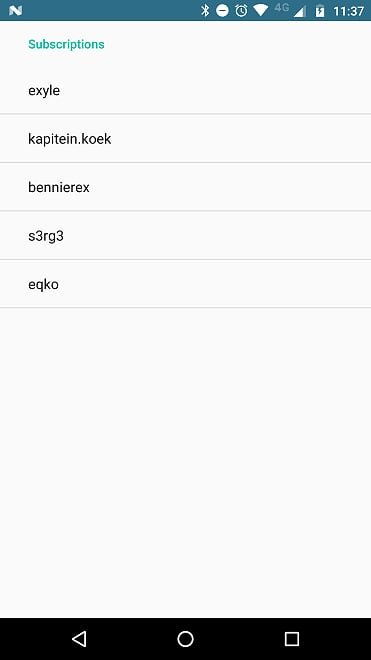 Finally, tapping a user at the settings screen brings you here. You can specify exactly what activities you would like to be notified of: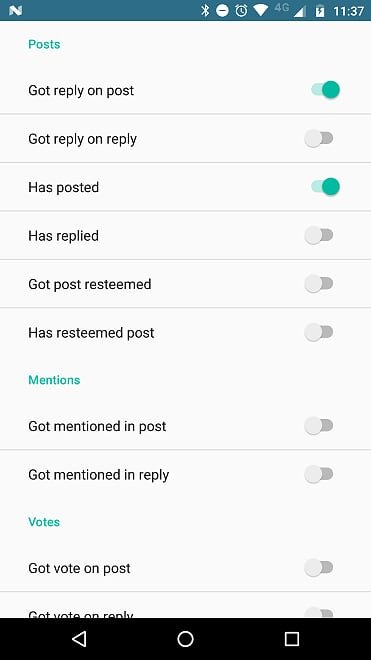 Further reading
Earlier posts by the @blockbrothers:
Find Steemify at the Blockbrothers website