Hi Steemit: My INTRODUCTION Blog.
Hi everyone!
Let's have an introduction.
My name is Jehanzeb Masroor(جہانزیب مسرور). Jehanzeb(جہانزیب) is a combination of two persian words Jehan(جہاں) meaning world and Zeb(زیب) meaning beauty, Beautiful World. While in the actual fact it's quite opposite of that.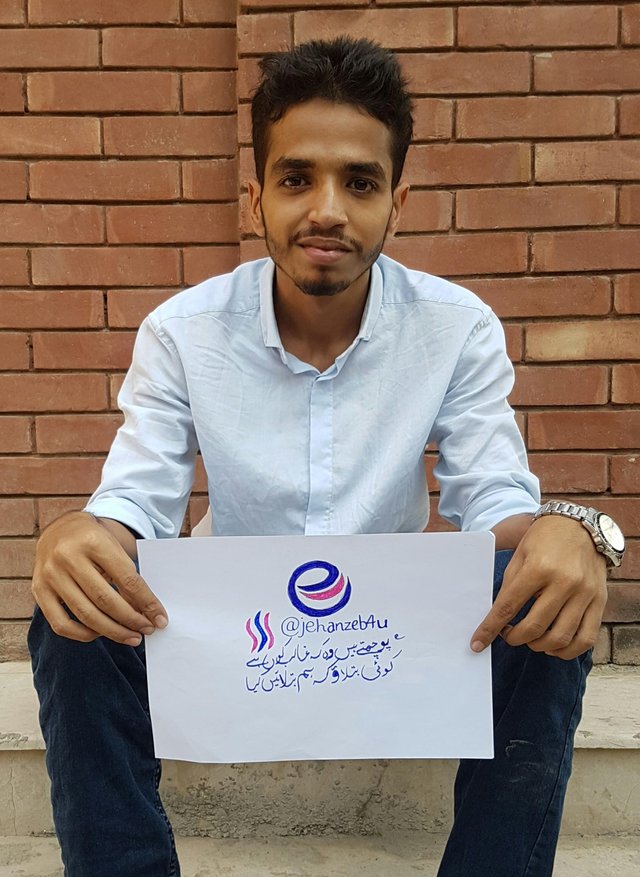 پوچھتے ہیں وہ کہ غالب کون ہے
کوئی بتلاو کہ ہم بتلائیں کیا
Translation:
They are asking who Ghalib is.
Somebody tell or do I have to.
This verse belongs to Mirza Ghalib(1797-1869). A well known poet of the Sub-Continent. He was the prominent Urdu and Persian language poet during the last years of Mughal Empire. His way of writing was unique. Mirza Ghalib was gifted letter writer.Ghalib was his pen name. In this particular verse he is trying to introduce himself with his own unique style.
I always had this problem online. I tried almost every socializing network but mostly failed. I do have quite a large circle of friends in actually life. I am an active person there. The reason why I wasn't a much success online because I took it differently. I never fully introduced myself and always tried to sneak inside every community. But now I am thinking differently. I believe its time to fully involve in online communities. I love to be a part of any community on steemit. I can be a good friend.
I am 22 years old from Lahore Pakistan, studying Bs Civil Engineering from University of Engineering and technology, Lahore. Even though I am in final year of degree right now but I don't think I still have adopt engineering fully. I wish to do every possible thing there is. I have always been a jack of all trades and unfortunately master of none.
Being a Pakistani I am fond of cricket, it's in my DNA and football has always been my love. I love poetry. Urdu is a best language for poetry there is. I love literature. It's my dream to be a writer. I love painting and photography and most of all I am always your person for new adventures.
I am happiest person you'll find on this planet. I try to live every moment of my life. I love to travel to new pllace, always been a lover of nature. I do am surrounding with good people.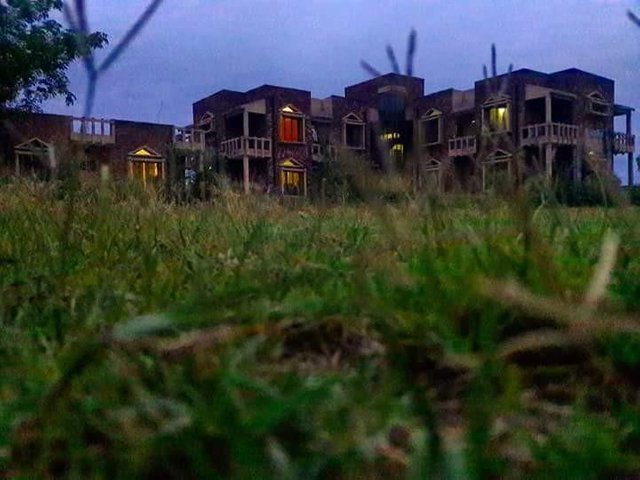 This is my home these days. It's a university hostel. You can see my room, 2nd one from the left on first floor. You're more than welcome to visit anytime you want.
I finds steemit totally different from other social sites. Here on steemit you can contribute to whole world. People from all over the world of different culture are at the same place at same time. Steemit is giving you a platform to show the world what you're capable of. After a brief time of experiments on steemit, I am now planning to be my original self. I am gonna share Urdu literature with you guys from time to time.
The sole purpose of bieng here is to contribute to the world from my end. I am here to be a part of the. Please be in touch if you're interested in friendship with this weird Stranger.
Follow @jehanzeb4u and upvote this post also don't forget to resteem it to help me grow more.
You can find me on;
Facebook: www.facebook.com/IamnotcrazyIsntthatcrazy
Instagram: jehanzeb_masroor
Regards,
Jehanzeb Masroor