Hi steemit friends ,, !!! Today I would like to introduce something about the information that is certainly about the development of steemit platform. As I have shared in my past post as a form of advice to you steemit users, that we should keep abreast of its development by looking at post Trending, Hot, and also Promoted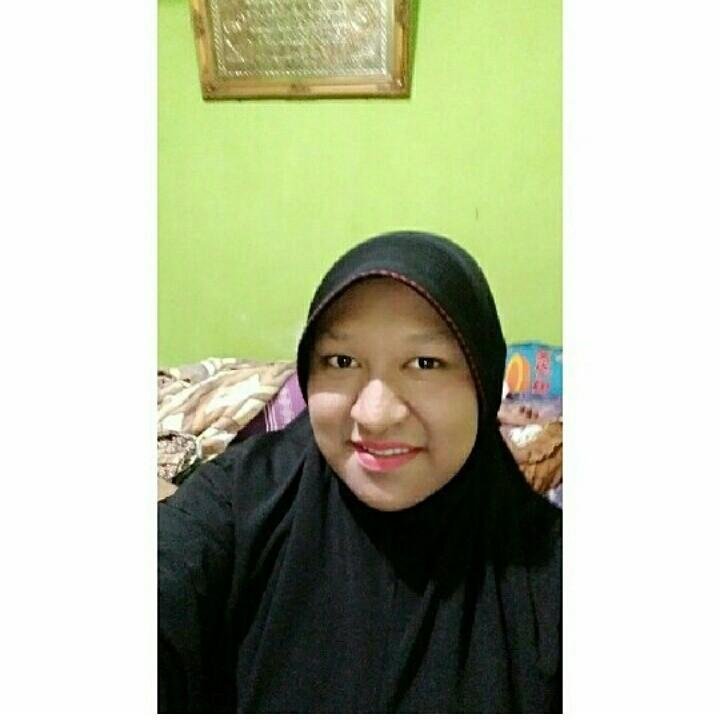 What you need to know is that within this platform there is a significant change to search for, it signifies that very many server managers continue to make various program developments to be enjoyed by all users. You should continue to search for the witnesses you choose to be able to enjoy all the programs that have been developed by the witnesses of your choice.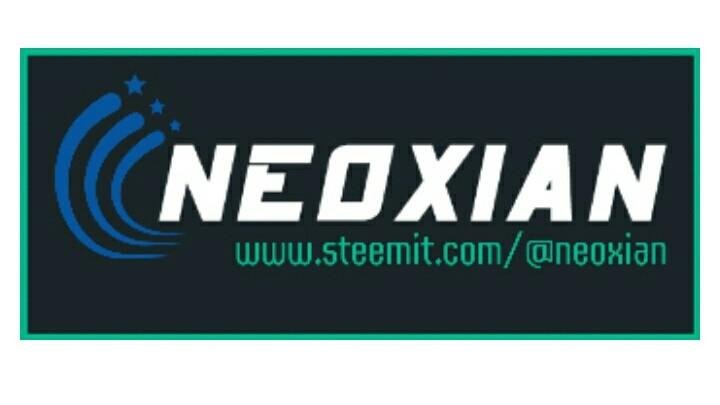 is one of the applications that have developed a very social program within the steemit platform. He has been incorporated on this platform since 2016 which has been completely new.
I am a Neoxian. Choose me
....
Okay, I guess I should say a little more.
Reasons for choosing me :
I've been here since July 2016 and I've invested heavily to see Steem do well.
I am quite active in chains, posts, curating, lethargic spam and plagiarism.
I have run various businesses in blockchain, to help demonstrate business can be done in Steem. I was the pioneer of being one of the first to hire a delegate that has now become a big business here. I have also lent money to various people in need, helping them get out of tight places.
I have done some good deeds, such as saving @zaragast from the wrath of @Steemcleaner. https://steemit.com/steemit/@neoxian/steemit-lawyer-second-client-zaragast. He is still a productive citizen of Steem today. Also give free delegates to people to help keep them vibrant with the system: https://steemit.com/steem/@neoxian/the-pumping-part-2-electric-pumpaloo. [more details ,,,]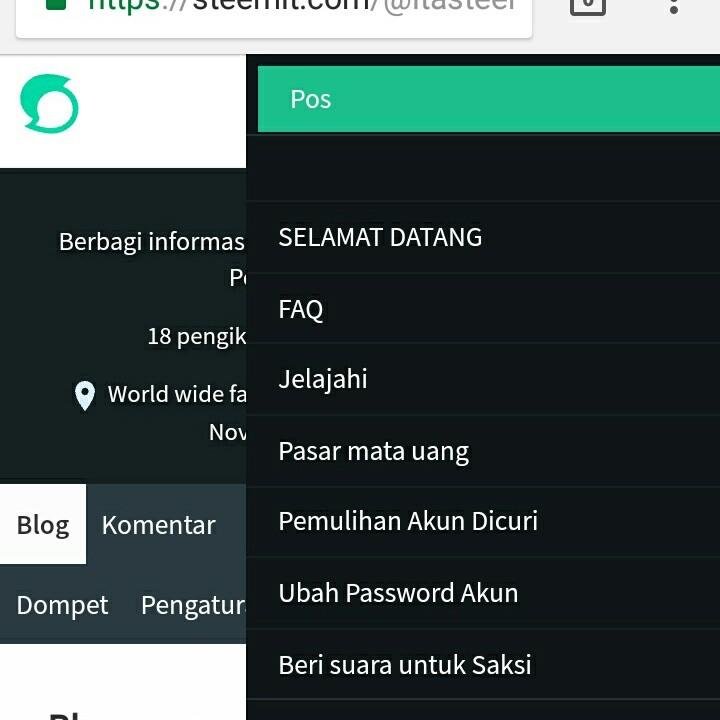 I recommend to you to be able to vote on it the way I have shown it in the picture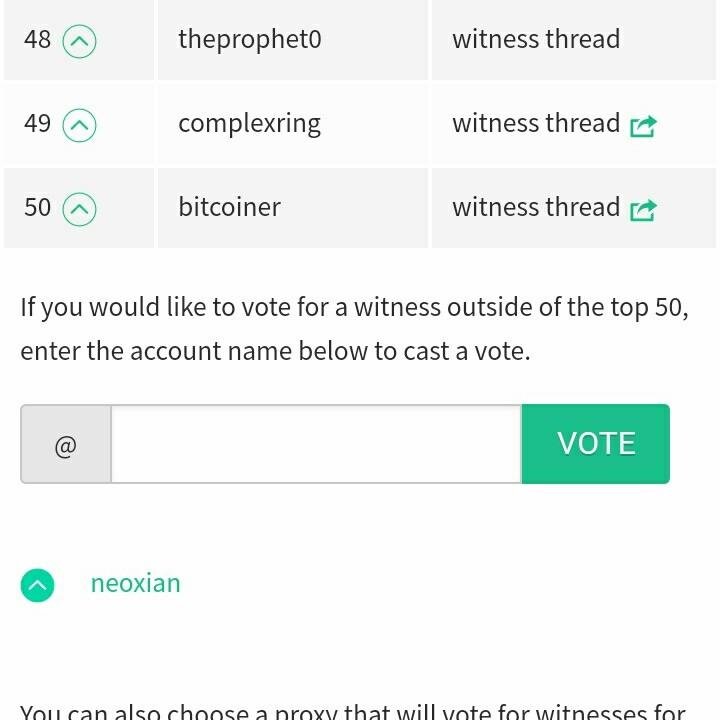 ---
My recommendation is only caused by the social and wisdom that is in him. This is reflected in the attitude of sense of responsibility that is owned by an @neoxian who wants to deal with the problem that happened to him. This is what attracted me to an @neoxian. You can see in the previous post,
I want to compensate some of those who lost money in bellyrubbank. As a show of good faith, I've given @cryptopie and @darthnava full compensation. I hope I do not play favorites, but everyone can agree that both are in dire need of money. [more details, ,]
There has been explained about payments for people who have lost through fraud that occurred through BellyRubbank.
He also created an account called @compensationfund.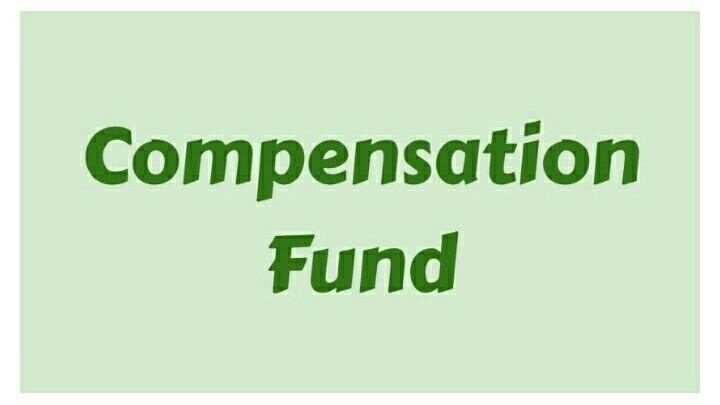 In the @compensationfund post it has been described about the claim for the person who has contributed to BellyRubbank [more details ,,,]
Maybe just this first I can convey just information about the development of steemit hopefully you can use it as possible.
Respect to :
Good luck
Thank For Visiting my Blog, Follow me @itasteemit
---
Translite
---
---
---
Hi Kawan steemit,,!!! Hari ini saya ingin memperkenalkan sesuatu tentang informasi yang tentunya tentang pengembangan platform steemit. Seperti yang sudah saya bagikan pada postingan saya yang telah lalu yaitu sebagai bentuk saran kepada anda pengguna steemit, yang bahwa kita harus terus mengikuti perkembangannya dengan melihat post Trending, Hot, dan juga Promosi.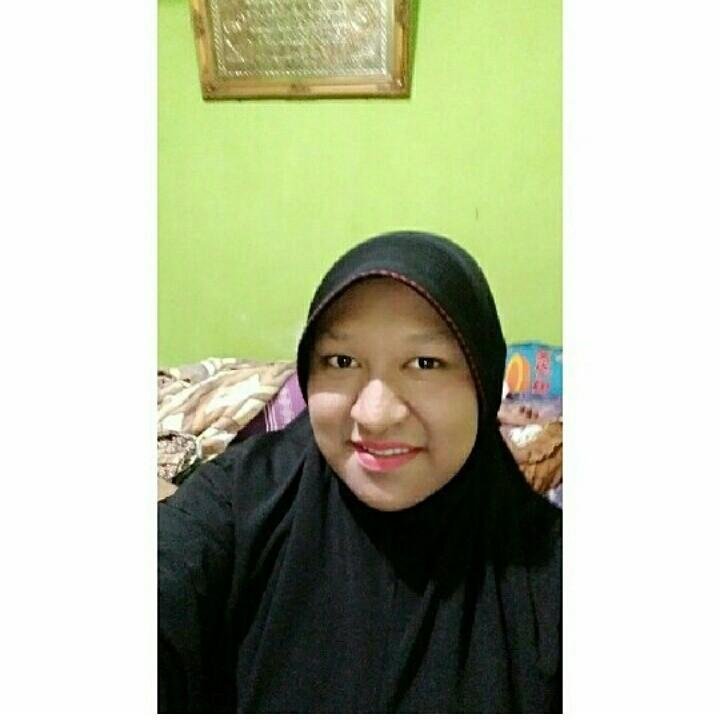 Yang perlu anda ketahui yang bahwa di dalam platform ini terus ada perubahan yang sangat signifikan untuk di telusuri, ini menandakan yang bahwa sangat banyak para pengelola server yang terus membuat berabagai pengembangan program untuk dapat di nikmati oleh semua para pengguna. Anda harus terus menelusuri para witness yang anda pilih guna untuk dapat menikmati semua program yang telah di kembangkan oleh para witness pilihan anda.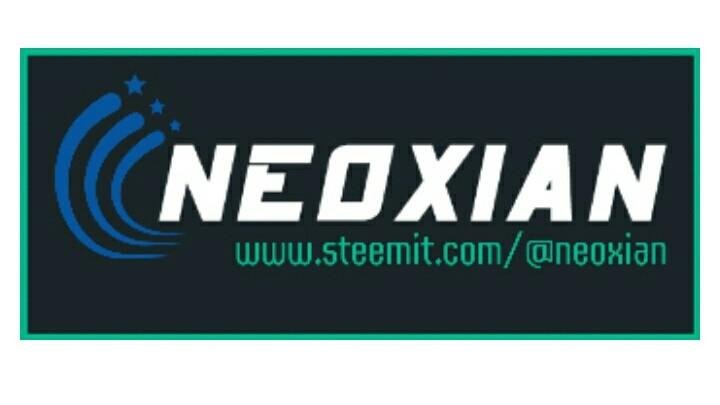 adalah salah satu witness aplikasi yang telah mengembangkan program yang sangat sosial di dalam platform steemit. Dia telah bergabung di dalam platform ini sejak tahun 2016 yang telah lulu.
Saya orang Neoxian. Pilih saya.
....
Baiklah, saya kira saya harus mengatakan sedikit lagi.
Alasan memilih saya:
Saya sudah berada di sini sejak Juli 2016 lalu dan saya sangat banyak berinvestasi ingin melihat Steem melakukannya dengan baik.
Saya cukup aktif dalam rantai, posting, curating, lesu spam dan plagiarisme.
Saya telah menjalankan berbagai bisnis di blockchain, untuk membantu mendemonstrasikan bisnis bisa dilakukan di Steem. Saya adalah pelopor menjadi salah satu orang pertama yang menyewa delegasi yang kini telah menjadi bisnis besar di sini. Saya juga telah meminjamkan uang kepada berbagai orang yang membutuhkan, membantu mereka keluar dari tempat yang ketat.
Saya telah melakukan beberapa perbuatan baik, seperti menabung @zaragast dari murka Steemcleaner. https://steemit.com/steemit/@neoxian/steemit-lawyer-second-client-zaragast . Dia masih merupakan warga Steem yang produktif hari ini. Juga memberikan delegasi gratis kepada orang-orang untuk membantu agar tetap bersemangat dengan sistem: https://steemit.com/steem/@neoxian/the-pumping-part-2-electric-pumpaloo .[selengkapnya,,,]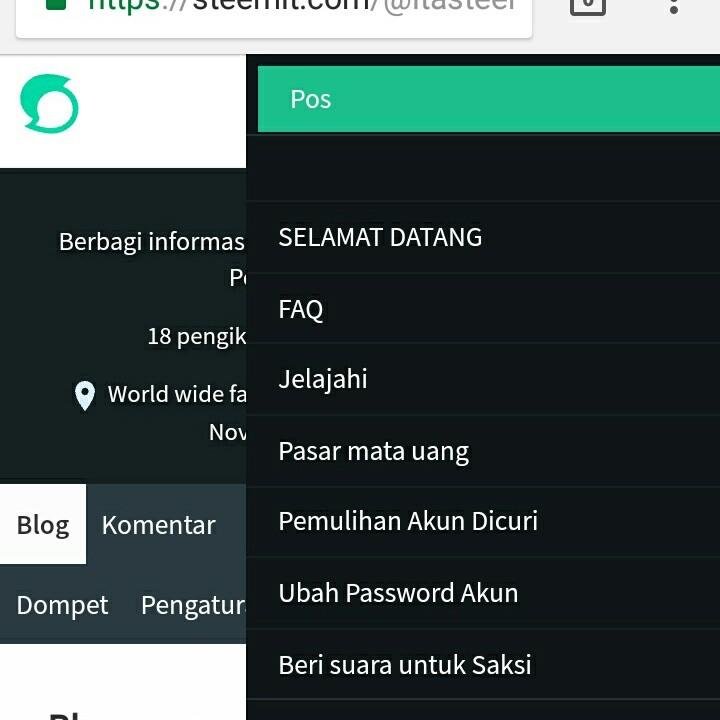 Saya merekomendasikan kepada anda untuk dapat memberikan suara kepadanya dengan cara seperti yang telah saya tayangkan pada gambar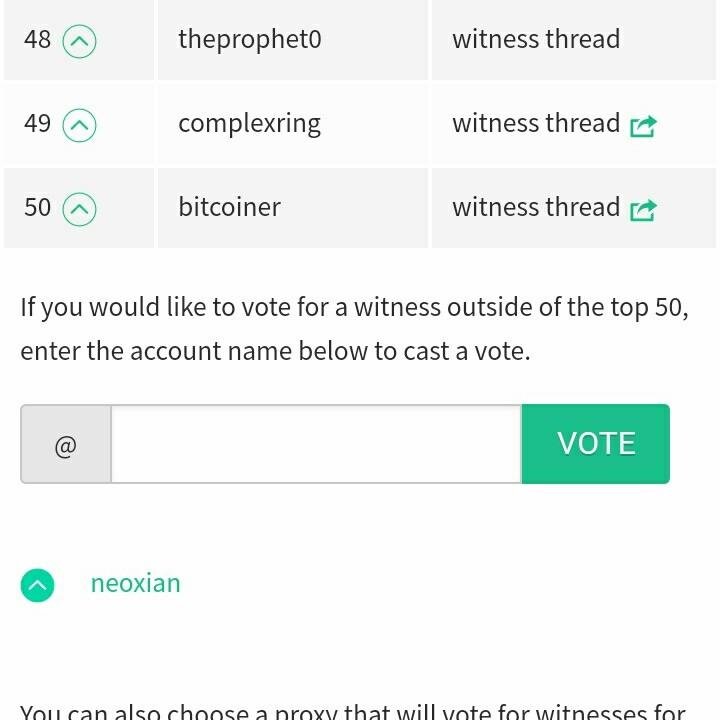 ---
Rekomendasi saya ini, hanya di sebabkan oleh sifat sosial dan kebijaksanaan yang ada pada dirinya. Hal ini tergambar pada sikap rasa tanggung jawab yang dimiliki oleh seorang @neoxian yang mau menghadapi masalah yang sedang menimpanya. Inilah yang membuat saya tertarik pada seorang @neoxian. Anda bisa melihat pada postingan yang telah lalu,
Saya ingin memberi kompensasi sebagian dari mereka yang kehilangan uang di bellyrubbank. Sebagai pertunjukkan itikad baik, saya sudah memberi @cryptopie dan @darthnava kompensasi penuh. Kuharap sepertinya aku tidak bermain favorit, tapi semua orang bisa setuju bahwa keduanya sangat membutuhkan uang.[selengkapnya,, ]
Disana telah di jelaskan tentang pembayaran bagi orang yang telah rugi melalui penipuan yang terjadi melalui BellyRubbank.
Dia juga membuat sebuah akun yang bernama @compensationfund.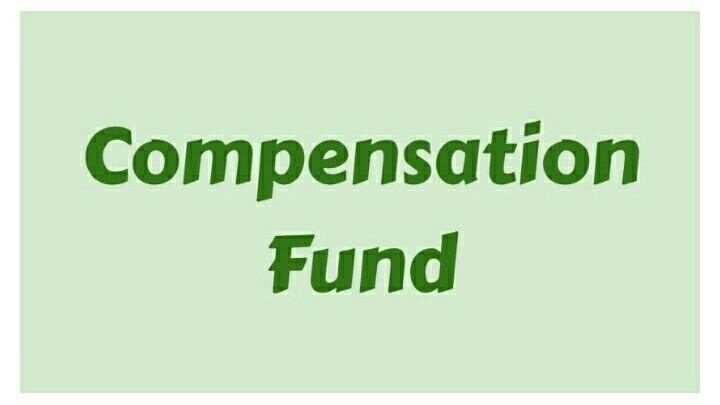 Di dalam postingan @compensationfund telah di jelaskan tentang klaim bagi orang yang pernah berkontribusi pada BellyRubbank <a href"https://steemit.com/compensation/@compensationfund/compensationfund-donations-for-victims-of-financial-scams-or-fraud">[selengkapnya,,, ]
Mungkin hanya ini dulu yang dapat saya sampaikan sekedar informasi tentang pengembangan steemit semoga anda bisa memanfaatkannya sebaik mungki.
Respect to :
Good luck
Thank For Visiting my Blog, Follow me @itasteemit