Introducing the hues of Hope.
Hello Steemians! I'm so exicited to be on this noble platform. My name is Odo hope I was born and bred in Nigeria, west Africa where I still live, I am a male human lest my name mislead you, I am also a fun and interesting person to be around and I sincerely hope to bring these qualities to the steemit community.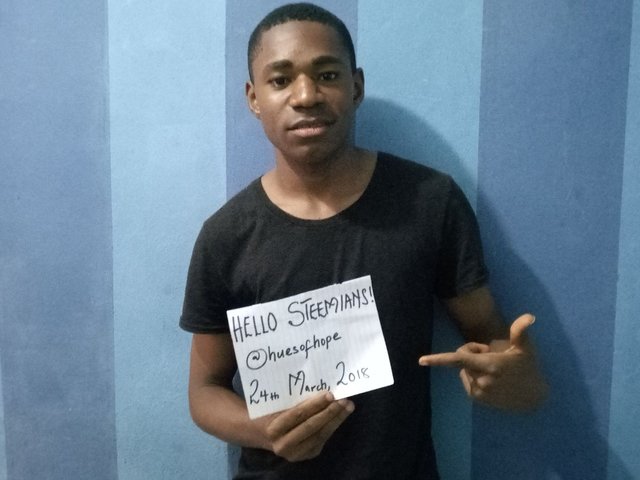 My sincere gratitude goes to @fessikay who introduced Steemit to me.
What are my interests?
I am interested in life. In life I am interested in music, love, spirituality, writing and many other facets of life.
What will I be posting on Steemit?
I intend in sharing a little bit of every facet of life mine and others around me included.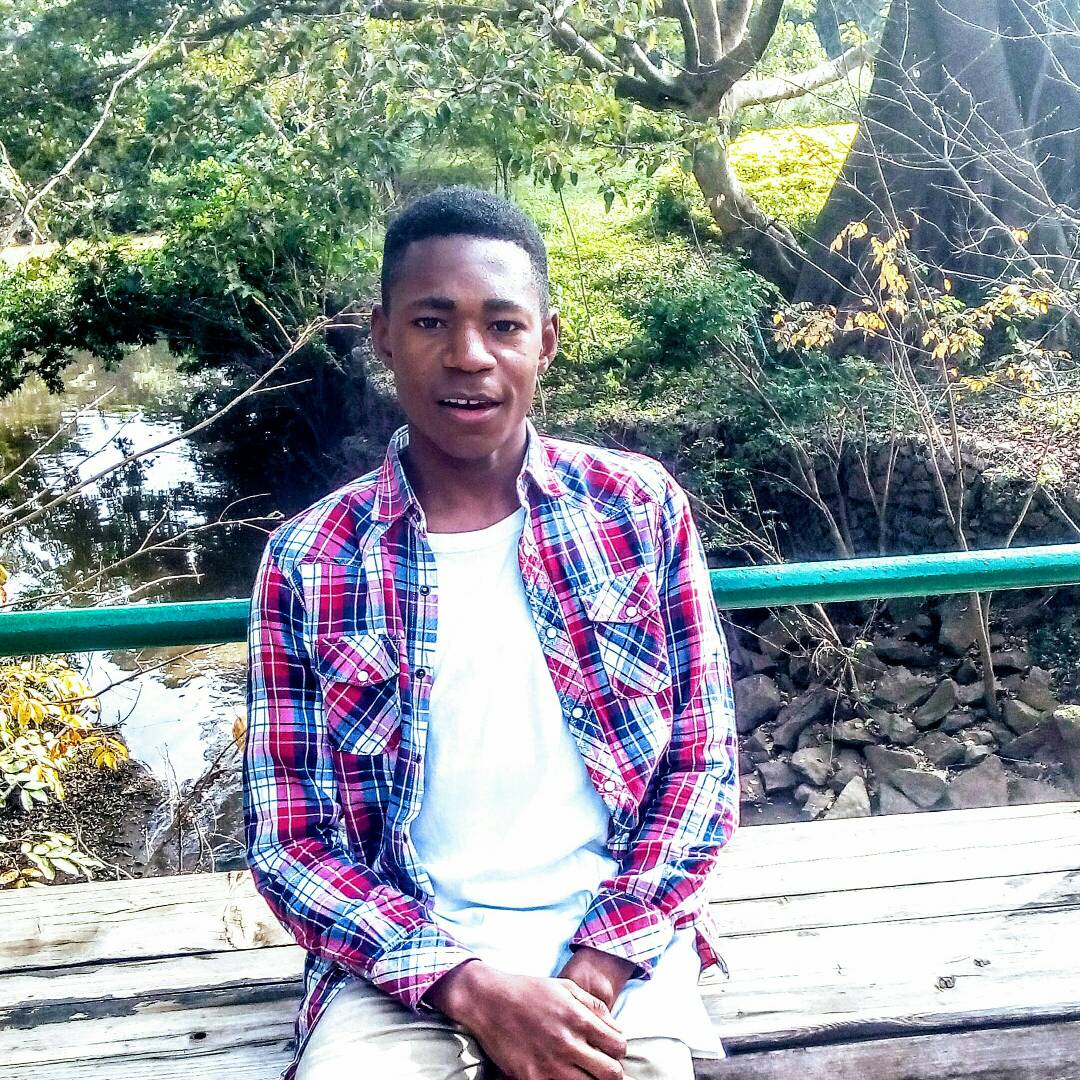 What are my fears? What is my greatest fear?
I fear all that is wrong with mankind. I fear injustice, sicknesses, not being passionate and a host of other things. My greatest fear is leaving this world unaccomplished and forgotten.
What makes me happy?
Family makes me happy, generosity, being accomplished, good health and a host of many other things makes me happy. Achievements included.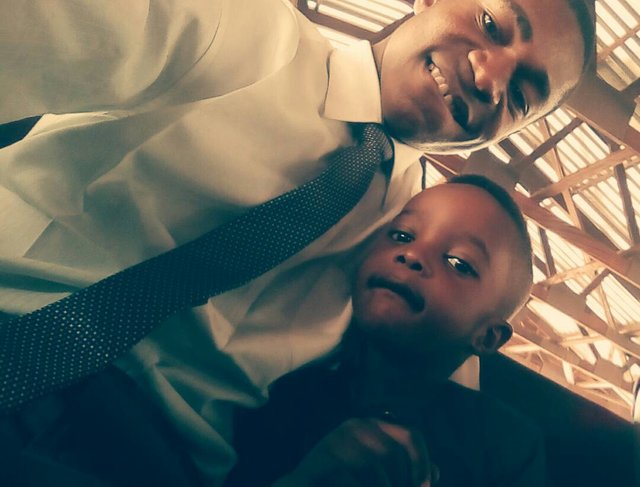 What are my aspirations?
I aspire to be a good person firstly, to live a good life and honestly to be made.
How do I intend to improve the Steemit community?
Every human on earth today contributes In some way or another to life and I intend to bring this to Steemit. I intend to post things that buildup rather than tear down.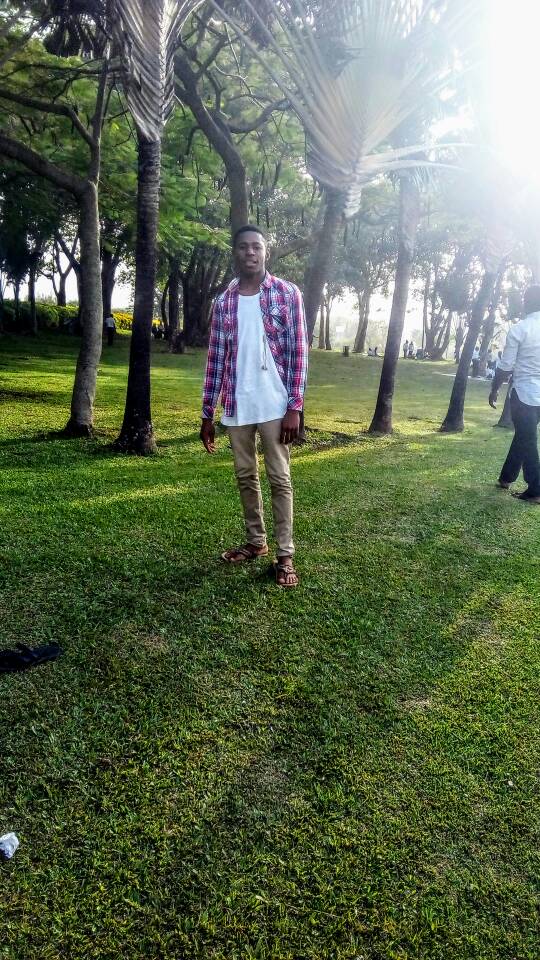 How do I intend to make the world a better place?
I do want to make the world a better place for future generations, the world is in a bruised state and it would be unfair to leave it as I found it.
Firstly my introduction to steemit in a sense is a necessary step in that on social platforms suchlike steemit you find awareness groups so I will be joining up with these ones to raise awareness of the ails afflicting mankind, brainstorm on practical ways to bring solutions to these. I intend to be generous in whatever way I can , since change begins with each one of us I will in my own little way try to bring succour to the lives of those around me. I will also be generous on steemit availing my likes, upvotes and resteems to individuals on steemit.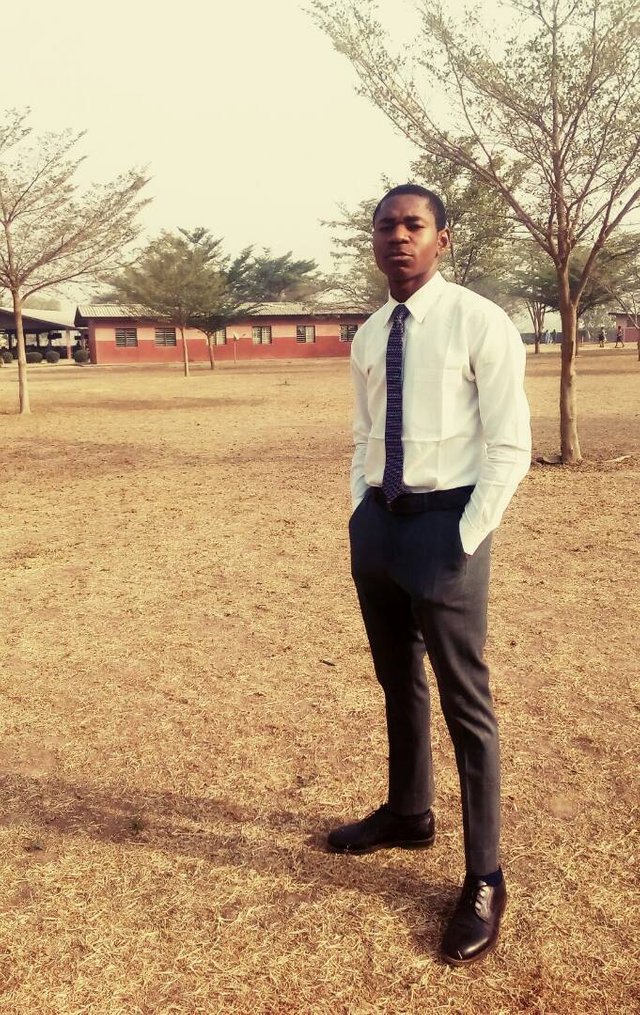 I look forward to meeting the wonderful and amazing people on Steemit.
Cheers!!!