Hey Everyone, super psyched to join the Steemit and Dtube communities - this is my FIRST post on blockchain! .... actually I've done tons of posts on blockchain for my course on Blockchain for Business, but this is my first post ACTUALLY ON THE BLOCKCHAIN! How cool is that? 
ABOUT ME: I am a 20+ year industry veteran in the advertising and marketing field with a wealth of experience working at disruptive companies.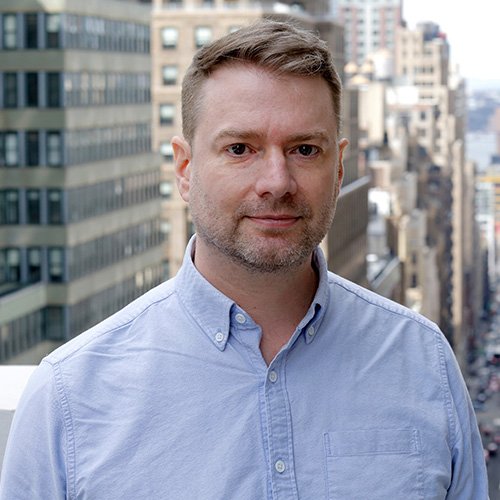 I am currently Co-founder and CEO of EngineBloc providing marketing services for immersive technology and blockchain projects. Previously I was Head of Marketing for several VR and AR companies.
I am a thought leader in the technology space and have been featured on NPR's All Tech Considered, as well as publications such as INC Magazine, Chicago Tribune, Skift and Brandchannel among others. In 2018 I was named one of the "30 people to watch in Augmented Reality" by Next Reality News who said "Gordon Meyer gradually became one of the loudest and most high profile voices pushing AR forward, far away from Silicon Valley on the East Coast." In 2015 I was named "Top 40 under 40 Brand Marketers" by Brand Innovators a premier Marketing industry think tank. I currently sits on the Board of Advisors for BWG Strategy an invite-only network for senior executives across technology, media and telecom. Additionally, I serve on the Board of Directors for a local Brooklyn Soup Kitchen and homeless shelter. 
Less