I Hope I'm Doing This Right
It's way past my bedtime, but after my highly motivated brother-in-law, @craigwilliamz , explained how Steemit works I got excited about you guys, and this new blogging forum. I would have created an account much sooner but I had to go on some errands, having been volunteered by my wife to drive her to Walgreens, Jo-Ann's, the FedEx store, Hobby Lobby, and Chipotle.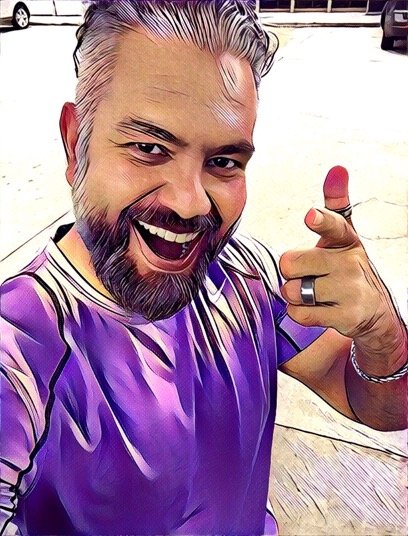 I took this photo using a filter from an iphone app called Prisma
Creating An Account
I tried to create an account while I was out in the car waiting for her as she bought picture frames, printed B&W photos of Paris, London and NYC, but the account validation process wouldn't let me get past the email confirmation. So after the long laundry list, and a couple of Chipotle bowls under my arm, we made it home and I jumped online to complete the process. -- :) Now I'm on and excited.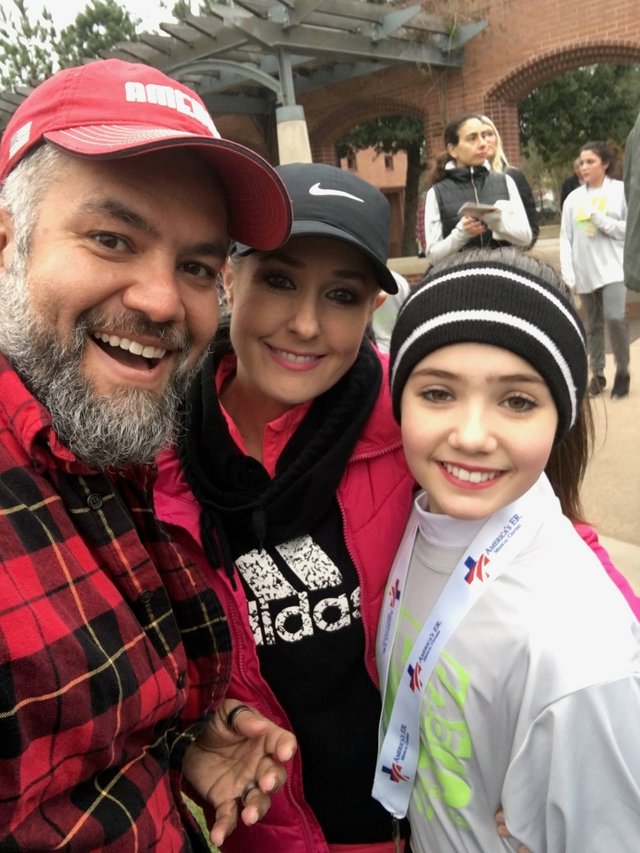 My li'l family. I'm missing my son who is a Super Computer Programmer (SCP) who lives out-of-town. 
I'm into
Well, a little about me....I love watching the Food Network channel while running on a treadmill at my gym. Health is a huge part of my life, but I shudder to think of having a meal and not thoroughly enjoying each bite.  :) You may think I am joking but a properly prepared juice will knock your socks off. This is a photo of some healthy pancakes I made for my daughter last Saturday. (Yes, those are chocolate chips for eyes on the second flapjack.)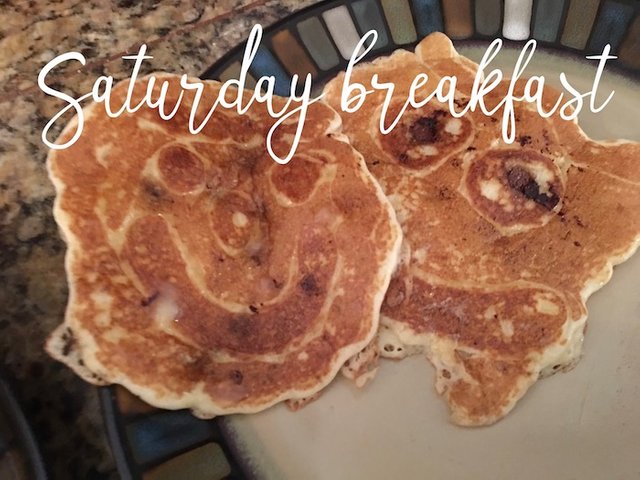 (Whew, I could really use a photo editor here. Lol, the first time I posted this image, it was over 4000x4000 pixels. The eye of the pancake took up most of the screen.)
When I'm not running, eating healthy, or cooking I am traveling which is another passion of mine. The city I would love to retire to is Bogota, Colombia. It remains at a constant temperature between 57-68 degrees fahrenheit (14 - 20 degrees celsius). Although it rains everyday there it only lasts one hour and then it clears up. The people are the sweetest and most cultured group of people I've met anywhere and I've been a lot of places. 
It's been great writing and starting my introduction. I look forward to reading your comments and following new friends. My wife is calling down the stairs reminding me that I have to pack for my trip to Mexico City and to come to bed. (Does that ever happen to anyone else?) lol