Introduction: Eric Arthur Blair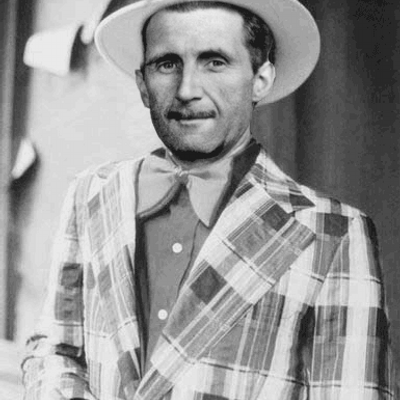 Hello Steemit community!
I have been observing Steemit since its creation and have decided it it about time I join in. I am a long time member of the crypto community and have been involved in some of its projects mostly in an organizational role. I prefer to preserve my anonymity, so I am using a pen name here on Steemit. I have made this username mostly as an interface with a website I manage called www.truthbesold.com . The site focuses primarily on content curation, but with my joining of the Steemit community I will start producing more original content, with the help of a few carefully selected contributors. For now I plan to focus on writing, but if things go well there is other content I would like to produce for this forum as well as the website.
As far as myself personally, I am a resident of the Chicagoland area, USA. I am Libertarian leaning, and enjoy learning about and discussing many subjects including, cryptocurrency, trading, economics, technology, history, psychology, politics, current events, photography, education, permaculture, natural medicine, and quite a bit more. I am a bit of a Jack of all trades, familiar with many and expert in few. However I do consider myself an expert on the cryptocurrency community and most related technology, as well as a very serious student of economics, history, and psychology. I enjoy most of all reading and researching topics of interest, but also very much enjoy sharing what I have learned with others. I hope I can turn my countless hours of research into something that can help educate and expand the minds of my readers, and look forward to hearing from, and learning from you all in turn.
Image Source: pbs.twimg.com/profile_images/1261083724/huggyblair_400x400.jpg