Hi everyone,
My name is Eren and as I think you have already got it, I am a new member to steemit community. After a long period of waiting (2 weeks), I have been finally approved. I would like to tell you a bit about myself.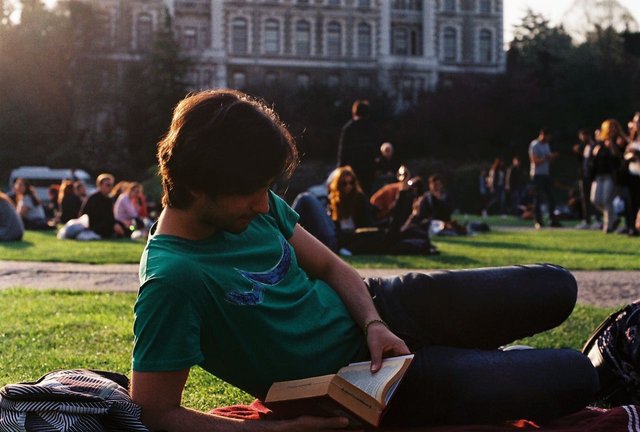 I am 22 years old, I live in Istanbul, Turkey, and I am a third year translation and interpreting student. I am literally interested in everything; there is hardly ever anything that makes me happier than reading and learning. I am an avid reader, and I am obsessed with learning languages. I am fluent in English and German, and I have been learning Spanish and Polish for some time. It will be hard for me to stop spending my whole day here because there are countless beautiful posts that I would like to read. I would like to get to know each and every one of you, and I send you greetings from Istanbul.
Herkese selam,
Benim adım Eren ve tahmin edebileceğiniz gibi ben steemit topluluğunun yeni üyelerinden biriyim. Uzun bir bekleme süresinden sonra (2 hafta) siteye kabul edildim. Şimdi sizlere kendimden bahsedeyim biraz.
22 yaşındayım, İstanbul'da yaşıyorum ve üçüncü sınıf çeviribilim öğrencisiyim. Aklınıza gelebilecek her konuya ilgiliyim, hatta beni okumaktan daha mutlu edecek şey yok denecek kadar azdır. Kitapları çok severim ve dil öğrenmek en büyük hobim, belki de takıntım. Almanca ve İngilizce akıcı derecede konuşabiliyorum ve İspanyolca ve Lehçe öğreniyorum bir süredir. Burada günümün tamamını harcamamak için kendimi tutmak çok zor olacak çünkü okumak istediğim o kadar yazı görüyorum ki. Hepinizle umarım bir şekilde tanışırız, İstanbul'dan selamlar.