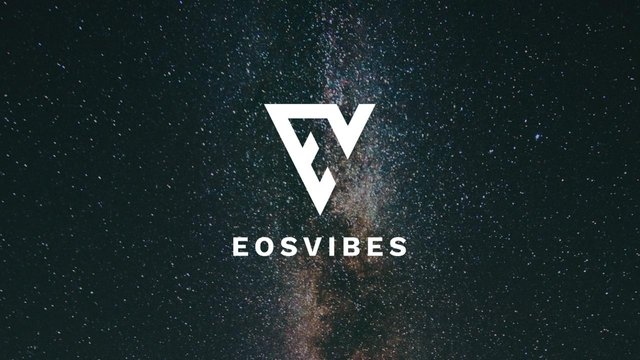 Hello,
We are a diversified team of motivated and creative individuals who live in a variety of locations across the world. Along with securing the EOS.IO blockchain in an optimal manner, we have one simple mission:
To create continuous value for the EOS community.
How we plan to do this
By developing and deploying quality Decentralised Applications (Dapps) on the EOS.IO blockchain.
How we are structured
After consultation with the EOS community, we have decided to structure ourselves as a DAT; a Decentralised Autonomous Team. The reason we have done this is because we want to be as politically and geographically diversified as possible. We believe this approach will also help protect us against any one state or country taking exception to the EOS.IO blockchain and implementing detrimental, unfair or biased regulation upon it or even trying to shut it down.
EOSVibes is an Honour and Reputation based organisation. We have created an early draft of our Constitution  and made it open source for community input on Github. This will be a binding agreement which all members in our DAT will agree to abide by.
Building and launching new Dapps on EOS
We have been working on and developing a timely Dapp with a real world use-case for over one year now. However, it's been a journey finding the best blockchain platform for deploying this Dapp. Having received interest and support offers from RSK and other teams developing smart contract platforms; we decided to develop on EOS even though we knew the main net would not be released until June 2018.
However since our development team started developing on EOS.IO, we believe it's by far the best equipped smart contract platform for developing and deploying Dapps of all kinds. This is the main reason why we want to build and launch future Dapp creations on the EOS blockchain.
If elected as a Block Producer, EOSVibes will also crowdsource new Dapp ideas from the EOS community. Newly incubated Dapp ideas will be given funding, developer and coding resources and marketing support by EOSVibes.
Our Team and Blockchain Experience
Our Lead Developer (Basit Raza) has significant experience in Dapp development. Having first dabbled in blockchain development using 'graphene' technology when Dan Larimer developed it for Bitshares, Basit has mainly worked on Ethereum and NEO based projects for the last few years. Most notably, Basit was a core developer on the Emusify Dapp team which won an award from the NEO council for the City of Zion competition that was held last year. 
Another Senior Developer on our team (Yumna Ghazi) has been a freelance blockchain developer for multiple years. She has mainly worked on Solidity development but has also set up and secured nodes for various clients, mainly DASH and Bitcoin Nodes. Our Front End Developer (Iluy Sperry) is a Network and Front End Development engineer who set up his own small telecoms company before launching an Ethereum Academy  in Brazil to teach people how to code on Ethereum. 
Our Lead Designer contributed design on the PolkaDot Blockchain product while another member on our team has experience being a dedicated block producer for another major DPoS blockchain. His experience of launching a blockchain in the past and dealing with teething issues that come up during this time, will be a benefit to our team as we pledge to be an optimal EOS Block Producer. 
Our Strategy Lead is Kyle. Kyle is a well-known EOS community member already as he has volunteered so much time to educate people all over the world about EOS and the benefits it is likely to bring. Kyle has a very popular YouTube channel that mainly talks about all things EOS. Kyle has a background in Business and E-Commerce.
Lastly, our Project Lead (Daniel Dunne) is an experienced Technical Recruiter who has helped to grow this dynamic team over the last few years. Daniel was the first employee in AWS Europe to get payrolled wages in Bitcoin back in 2016. Ever since leaving that role, Daniel has been working on creating a decentralised Jobs application to solve the problems people have experienced when dealing with centralised recruitment agencies; and help clean up the environment at the same time. 
This Jobs Dapp is called HireVibes and it will be the first Dapp to be released by EOSVibes.
HireVibes is a new Jobs Dapp that will incentivise crowdsourcing
HireVibes Dapp will incentivise the public crowd and niche talent communities to source suitable candidates for job openings worldwide by:  Enabling people to earn a 5% reward in HireVibe tokens (HVT) on top of pay; for simply applying or referring successfully to job openings. 
This reward will include a small fixed fund for donating to qualified humanitarian and environmental initiatives of the new hires' choice.
Airdrop Distribution Model
Approximately 85% of the total HireVibe Token (HVT) supply will be Airdropped for free to the EOS community. This Airdrop will happen within 90 days of the EOS.IO blockchain launch (Q3 2018). The majority of these airdropped tokens will go directly to all individual EOS token holders and a small portion will go into a community governed fund (which will be controlled by all members of the HV DAC). 
EOSVibes plans to spend a proportion of it's block rewards on dapp development and promotion. So if we get voted in as an EOS Block Producer. EOSVibes will continue to follow a similar free Airdrop distribution model on all future Dapp creations.
Block Producer Technical Specifications 
Location, both of service techs/owners and hardware: We will start as Block Producers with a dedicated server in Amsterdam with an additional backup server in Frankfurt. Our third backup server will be hosted in Dublin, Ireland. 
Our Primary dedicated server in Amsterdam:
1x Intel Quad-Core Xeon E5-1620v4
HP DL120G9
1x 4 cores
32GB DDR4 RAM
4x2TB SATA2
Unlimited traffic with guaranteed bandwidth
Our Backup dedicated server in Frankfurt:
HP DL180G6
2x 4 cores
32GB DDR3 RAM
8x2TB SATA2
Unlimited traffic with guaranteed bandwidth
Scaling Plans 
As the EOS network grows; we will continually invest to ensure we have stronger servers with more resources available to suit the network requirements at all times.
To learn more about block producing on EOS specifically and to ensure we are completely ready for the mainnet launch in June, in March 2018 we started block producing on the EOS testnet from two different locations; Amsterdam and Pakistan.
Tools to help other Block Producers 
We are looking to build a Failover Script which will make sure that we as a Block Producer have 100% uptime.
This Script will be open source and available for all the other BPs to use.
Conclusion 
We are a carefully crafted team who's collective desire along with the EOS community is to 'Co-create the greatest redistribution of wealth the world has ever seen'.
When we work together, anything is possible.
Join us on our EOSVibes Telegram and HireVibes Telegram Channels.
www.eosvibes.io