Hi
My name is Julie and I would like to introduce myself. I would love it if you would share this journey with me!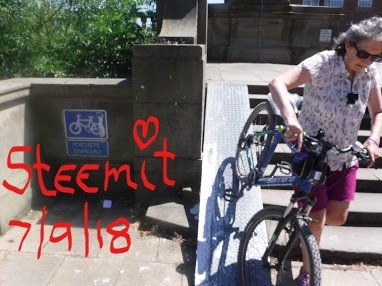 I suppose you could say I'm semi retired having left a job I was in for many years. I'm at the age where I'm fed up of working for other people so I'm hoping to become self employed at some point. In the meantime, I'm enjoying the freedom of taking part in my many hobbies, which I will go through below.
Firstly, I enjoy metal detecting. I'm a bit of a newbie so not found anything of significance yet. I'm still learning my machine which is a Garrett Euro Ace.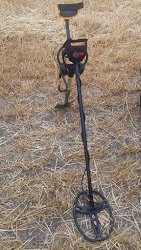 I also like magnet fishing. If you've never heard of it - it is basically searching in canals, rivers for metal objects with a magnet. I've found railway memorabilia and other people have found hand grenades and bombs from World War 2. Thankfully, that's not happened to me yet! This hobby also has an environmental side to it as we take the rubbish out of the canals etc.
Last year I purchased a mountain bike to try and keep fit. The longest ride I've been on is 17 miles but all on the flat. I just don't do hills! Luckily, I have a lot of good cycle tracks around where I live.
I also enjoy paint pebbles/rocks. This is a thriving hobby where individuals paint pebbles/rocks and then hide them in public places. I write the name of the Facebook group I belong to and the finder has to post a photo on the Facebook group and then rehides it for someone else to find. It's just a small way of brightening someone's day. It also encourages youngsters to go out walking.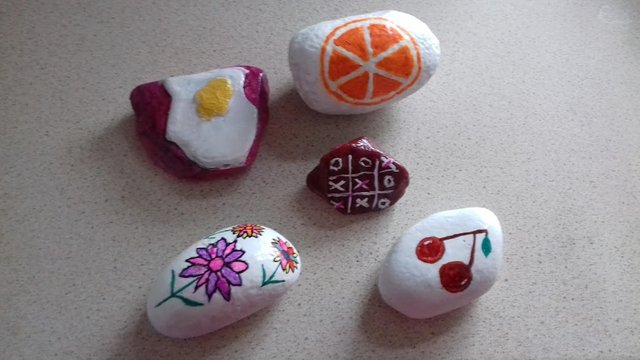 My other hobby is urbexing (urban exploring) ie exploring old buildings that have been abandoned. I enjoy looking at the history of the places I explore.
I enjoy digging for old bottles (or sometimes I've found them on the surface where an old tip has been.) I've realised most of my hobbies involve finding 'treasure' and getting dirty!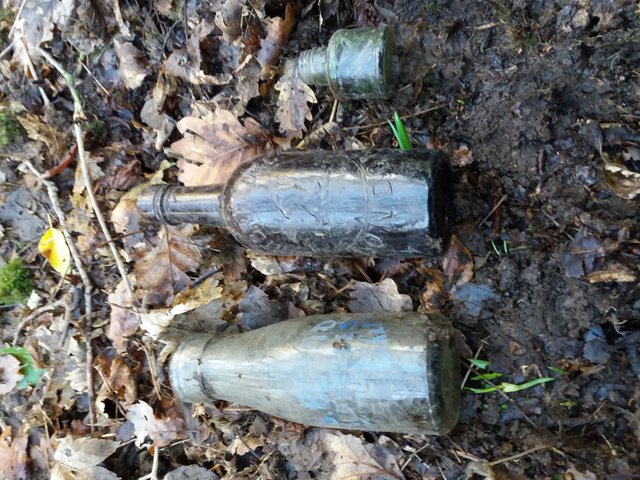 Geocaching is also one of my favourite hobbies. Geocaching is an outdoor activity where you hide containers at certain locations marked by co-ordinates. You use the geocache app to find the treasure. A cache usually contains a log book and pen for the finder to sign and date when they have found it. Some larger caches can contain trinkets to swap. Once found the cache is replaced in the same place.
My recent hobby is skip diving which is basically looking in skips to find items that can be upcycled. I've made a few shelves out of cast off pallets. I've also found items that are relatively new so I've washed them and then taken them down to my local charity shop to sell.
Apart from doing a few crafts, upcycling etc I also enjoy walking in the countryside and bird watching.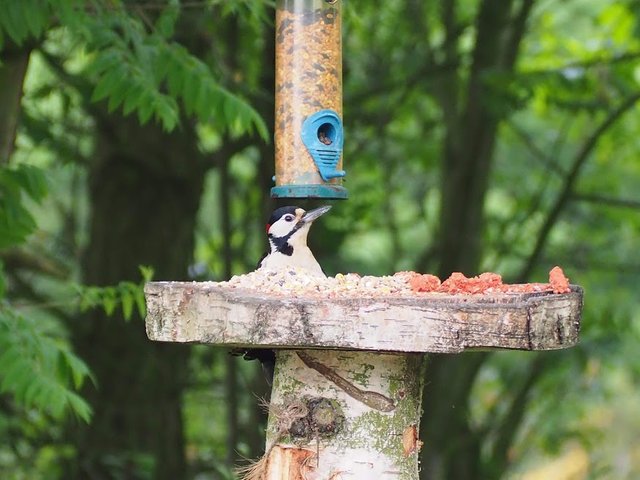 Anyway, I'm sure at some point I will add to my many hobbies. I stumbled across Steemit by accident so I'm looking forward to uploading my videos.
If you've stuck with me so far then thank you for reading my post.