Hello Fellow Steemians, this is my Introduction post and I've been checking out your site for days, it really is the most!
I've read so many articles, I thought my eyes would pop, a smorgasbord of talent, I did not want to stop...
But it is time to introduce myself so why don't I just start, cause this site is fricken awesome and I want to be a part.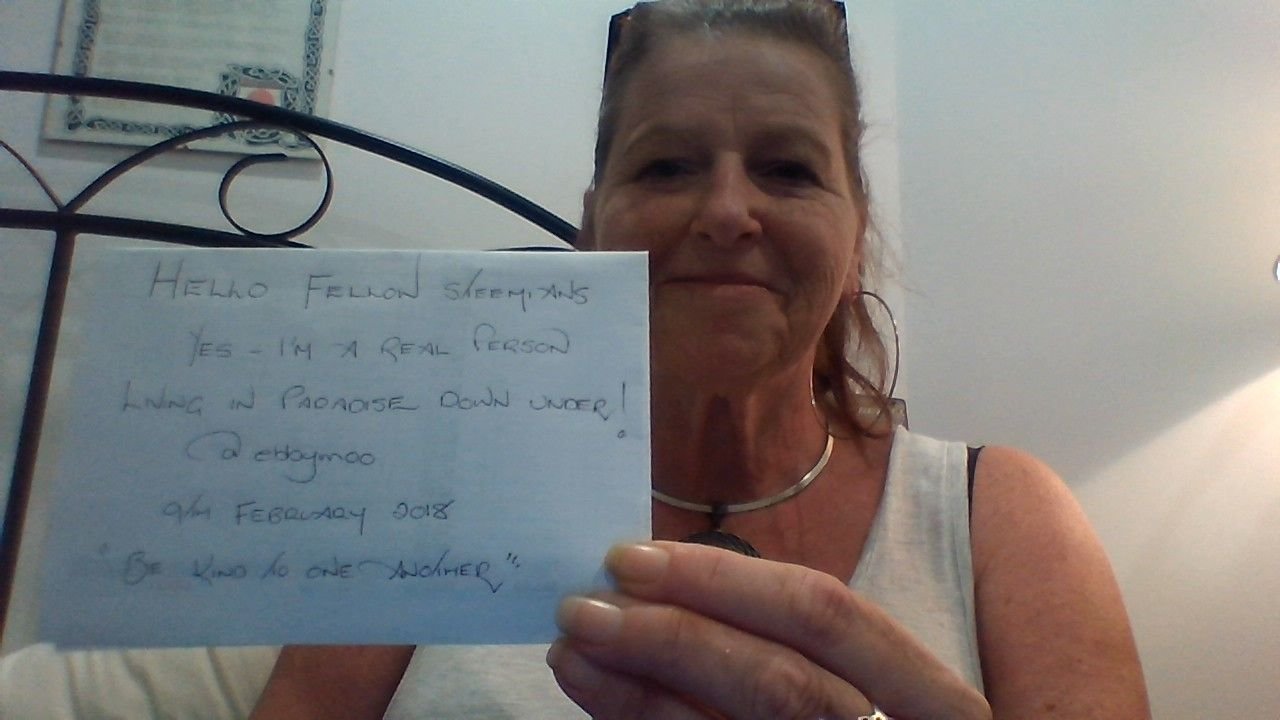 I didn't want to ramble on and put you all to sleep, or follow others formats and simply be a sheep. So I thought for something different I'd write it all in verse, perhaps a little quirky and a great way to converse. 
I'm 55 years young at heart and Annie's what they call me, my first name's really Irene, but that's another story.
I'm from the lucky country, I call Australia home and live with my pooch Ebby, just the two of us alone.
I work from home and make my living many different ways, from crypto, writing, crafting, I occupy my days.
Roughly 13 years ago I found a rabbit hole and jumped headfirst into it's depths and things I did not know.
My life was never quite the same, I found the good and bad and whilst I found myself enlightened, friends & family found me mad!
And so with no-one in my circle with whom to talk things out, I then found the unfuckers group, now that's what it's about! A group that pulls no punches, that's an extended family, who did not think my views as strange, at last I could be me.
And then along comes Steemit, and with a journalism past, I think I've found a platform I can write with ease at last. I write on varied topics, I have no special thing, but I hope you can appreciate the part of me I bring...
I believe we all are one at heart, each having our own voice, we have no right to pass a judgement on one anothers choice. Treat everyone respectfully, expect it in return, for we're all in this together, let's help each other learn....
Hugs
Annie
xxx