Hello world,
Gosh I do sound like a computer program's first sentence, don't I?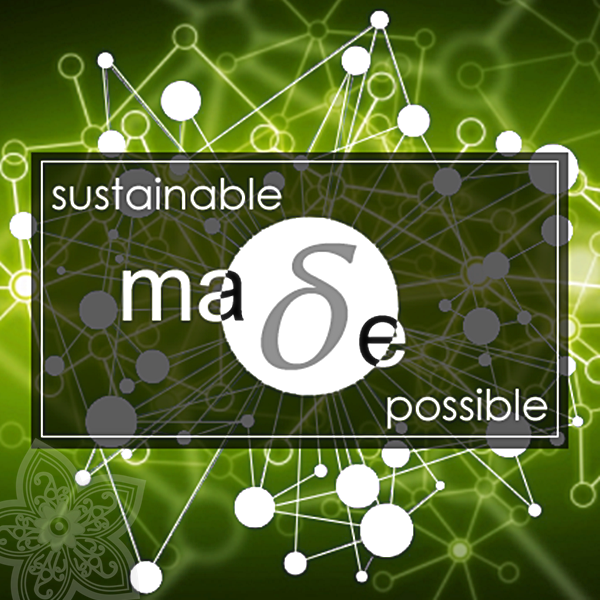 For those who has known me for a year now, especially #teammalaysia core members and extended seniors, would have known the day they met me, "DSES" (Dee-ses as it is pronounced) has been always at the corner of my lips, waiting to slip out anytime especially when we talk about Steemit.
Those who have read my initial vision and direction personally would have known the urgency of why I planned this from the very beginning, simply because, which I am not bragging or being proud of myself, been outside of the bubble (for a short while) and saw situations that many did not get to see, heard and discussed with friends and even acquaintances with their thoughts and concerns looking at the situation.
I must say that the most unfortunate case, majority are not in Malaysia; except a handful who knows exactly what I am talking about when they are reading this.
I refuse to disclose this at the moment because I know as in the blockchain platform, nothing can be erased and I personally do not want to be misunderstood as those who live in defiance, or at least have the potential of being one.
But what I do like to point out; is that I am quite Awaken.
We now live in a time where anything can happen. I am neither a mainstream media freak nor a conspiracy theorist addict; but clearly those who has been observing world events and monitored government behaviours would have understood one thing – we must be accountable of our own choices, decisions and actions – especially financial wise.
And it cannot be 100% relying on fiat. An alternative has to be proposed.
What am I talking about?
Let me give you some examples:
Venezuela's pandemic.
Followed by an attempt on German banks for certain places that tried to do what Venezuela did, but failed at the time.
Japan implementation of negative interest rates for their banks. This same goes to Denmark, Sweden, Switzerland and European Central bank.
(This means you pay your bank to keep your money)
Malaysia's fixed deposit and unit trust declining over the years with inflation, the weakening of MYR…



…Plus the risen debt ceiling no thanks to the scandal that has happened.
1 year ago I had this native thought that all would have bought the idea of its simplicity and jumped in; but I also miscalculated the lack of confidence until tangible real-life examples have been successfully executed in order to prove my idea can be made true.
So after 1 year of observation and execution of a few projects D.S.E.S methods that worked were summarized in these few key words:
Simple and Easy, Voluntary, Un-burdensome, Positive Impact
(Though my case study at the moment is still limited to Steemit as the main platform and #teammalaysia as the main community to work on)
Why those key words?
Not every person is a saint
Not every person has the time of the world to do things
Not every person could be a huge game changer
BUT. Everyone can be a kind person (if all criteria is met to his / her availability)
And in this accounts description – which is very vital – is that it all starts with the heart.
Because without it, D.S.E.S would never be able to function smoothly as it intended to be – and survive in the long run.
I must say I am really proud of #teammalaysia who has caught the surface idea like a spark and let it bloom and flourish – not like a wildfire yet.
Knowing that the things above were the hurdles of the idea that has impregnated in me (with the mercy of God), I took the same planned function; but approached it in a non-commercial way.
It started with a care act, and the guts to believe in a new alternative payment source – and Steemit was the perfect platform to start with.
All the points above are not theory, they were real-life cases and those who caught the fire of the DSES idea flourished because we encouraged mini-pods of support that is able to achieve by a single individual, be it wealthy or average; as long as they have the heart to make a difference and it does not burden them too much.
Every human being is wired to be a good person, a kind soul, and an able body of creativity. All they need is a platform and an opportunity to exercise that.
 
And every person who is in need, with such a platform, could sustain and survive, from momentarily to long term even with a pay-it-forward encouragement to give back when they can.
Imagine this continues from one person to another, with every person expanding it with their own ability and creativity in whichever field they are in, be it personal or commercial, creating mini-pods of Sustainable Ecosystem – Decentralised across the community, township, country and the world; a collaborative effort be able to sustain one another to go through hard times together.
 
This is the summarized of D.S.E.S – this is how it will begin, and how I personally hope that we can achieve it collaboratively and not wiping each other out.
At first many asked me will this actually be a service, and initially I had that thought too; but no, this cannot be done because my goal is to collaborate with those who has the same vision to work together for the benefit as a whole, and let the creativity flow freely suiting each person / community's ability, with the same core values.
This account will in future be supporting as a tiny upvote supporter to those who will be joining in this lifestyle change vision and a temporary exchange medium (should it needs to help collect funds) along with newsletters of those who are using the same method after contacting me at @littlenewthings . Right now it is still hardly a speck but it will grow in time. So if you would like to join and know more. Look for me at the discord - @littlenewthings and I can show you D.S.E.S original reason in more detailed explanation how it worked.
Ps: Thank you for all in #teammalaysia family and steemit community who participated the exercise (without knowing it) but was not tagged here. If I was to tag all of you, I think it will be super massive credits line of thanks.
Until then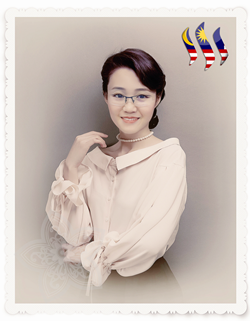 #dses
initiative member.
A technology can come and go; but when a lifestyle is applied to it, it becomes a new revolution.
 
 
 
 
 
 
ps: My apologies for delaying this introduction post for so long after this account has been created. We had more pressing things to do before I got the time to sit down and reflect what this year has blessed #teammalaysia and this idea's birth.