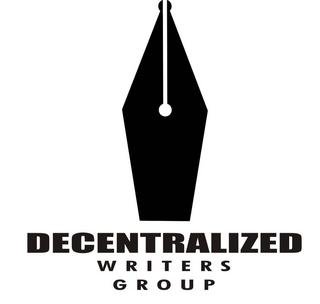 HELLO STEEMIANS MAY I INTRODUCE YOU TO D-W-G
As we all know, writing group is a group of like minded writers needing support for their work, either through writing peer critiques, workshops or classes or just encouragement. Decentralized writers group was birthed out of dire need to have a writing circle for critique purposes especially for a platform like steemit where everyone is more or less a writer.
 Decentralized writers group (DWG) is a non genre based and the first online blockchain based writers group formed on steemit to help bring different writers from different nationalities on steemit platform together under one umbrella. Driven by the passion to help grow the steem blockchain and digital transformation.
 MOTTO: motto was borrowed from Schrödinger's rule of critiquing which states "critique the writing and never the writer" 
 MISSION OF DWG 
- To build a decentralized steem blockchain based community and casual fellowship to help writers become very confident about their work.  
 - to provide a platform where writers read and critique each other's work    
 - to organize and participate in workshops to help improve writing skills   
 - to provide a platform for writers to be able to reach far and varied area of expertise  
- To provide networking, contacts with professionals in the field and chance to meet other talented writers with similar interest
 - to target the grassroot and help identify talented writers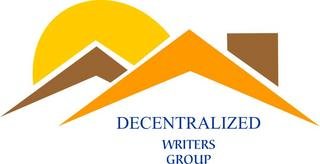 BENEFITS OF DWG 
-  offering sincere and constructive critique within a positive frame work
- we seek to make yearly or quarterly editorial journal publications of deserving articles and writings in a chronological record which will be published on our website which would soon be built and on our official steemit account for storage on the blockchain 
- we would provide the perfect platform to learn from other writers and have them share their secrets to success
- from time to time, experts would be invited and workshops organized to help train members and help hone their writing skills 
- we will be creating an extensive set of follow up videos to lectures and workshops which would be published on Dtube channel and dsound
- Getting tips and information from fellow members on publications, contests, conferences and workshop is the most valuable perks of a writing group. 
-  our writing group would help provide a platform to promote your work
- members can be a source of inspiration, ideas and offer friendly competitions and contest which would motivate and inspire you to be a better writer
- the platform would create room and serve as an avenue to social and fun while achieving your writing goals 
  MEMBERSHIP
 membership is open to all users of steemit and to people of different background and nationality and of all gender, age and interest, experienced or inexperienced in writing but who have a dire interest to be part of the first decentralized writing group on steem blockchain and who think they got what it takes to wana suceed and be seen. kindly join us on discord : [Here](https://discord.gg/ruJBMc8)
critique the writing and never the writer !!!
       #steemit #promo-steem #jerrybanfield #dwg #project #yehey