Hello fellow Steemians,
my name is Claudio, i´m 28 years old and i live near Frankfurt, Germany
Why i´m starting to post on Steemit: see below, but first have a selfie: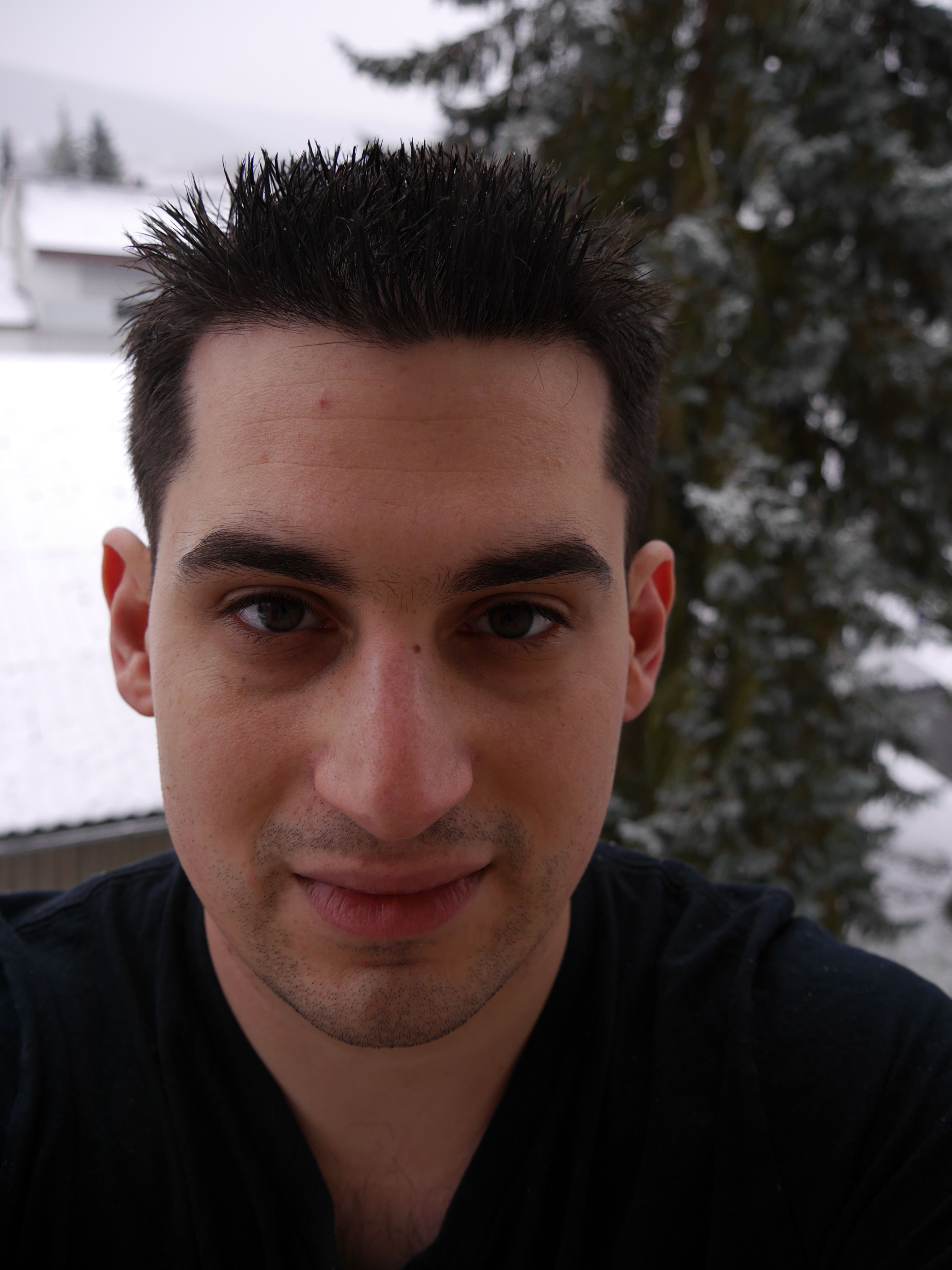 TL;DR Loser, trying to be Internetfame Well, i always wanted to be some kind of a "Blogger" or "Content Creator" and now i´m taking my chances to go for it, no matter what will happen. I was thinking about this and planning to start it literally for years now. I was always planning how to do it, what to do there and then but i never actually started, because i was always researching, brainstroming and planning shit. Enough of that.
Also, the last decade of my life didn´t turn out this good for me. I quitted my  vocational training at the age of 19, fell in love with (obviously) the wrong girl, military didn´t let me serve for longer than the time i had to and shit went his way. Had some opportunity jobs here and then, but i´d  always find myself quitting it because i felt exploited or had some other issues which made it hard for me to go on. Last year i bought a camera from savings that i had from one of these jobs, i wanted to become a photographer... well, i left it at a friends place, it got stolen. Fml. The "peak" of my career were a few month jailtime by the end of the last year, nothing really serious, i was sentenced to 2000 Euros fine for driving a car without insurance, couldn´t pay the fine and went straight to jail in Frankfurt. Now i´m living in a men dorm, together with 12 other poor guys. But actually, that´s quite good for me, since the social workers here can help me. And i need help, took me quite a while to realize.
Earlier this year, one of my long-time friends asked me what happened to me, he told me i had changed so much in the past years. This made me think about me and my life. I realized that i completely lost ANY self-esteem and confidence. I became quiet and reserved and i´ve let anyone talk me down. I neglected myself and didn´t care about most of my friends anymore. I was the complete opposite 10 years ago. I realized that i´m a quitter and maybe i´m depressive, i´m not a Doc, but probably it´s like that.
I decided to finally change my life, since time is running and i finally need a purpose in my life. I feel so useless right now, it´s ridiculous. I don´t wanna be a loser anymore :( If you wanna support me and be a part of my journey to a happy life, consider following and upvoting please. Much love and full steem ahead.