Its not all Crypto and charts for most of us
hello fellow Steemians, today I thought I would share a typical day for me at work in a bid to normalise myself on here. I run my own business as a plasterer and this particular job has turned out to be one of my favourite works so I thought I would share it with you.
Over the years I have produced many great works but today was by far one of my favourites when I plastered this stair set using only mesh and Gypsum plaster.
below you can see the mesh applied under the winding stairs leading to the attic space. ( that's next weeks work). A gypsum based bonding coat is applied directly to the mesh in layers building up a shape and forming a flowing surface that pleases the eye. since all this is done freehand using only my trowels, a brush and metal lath mesh, I still class this as a traditional method although back in the olden days it would be split timbers nailed tight to the stairs and plastered using a more traditional gypsum based product.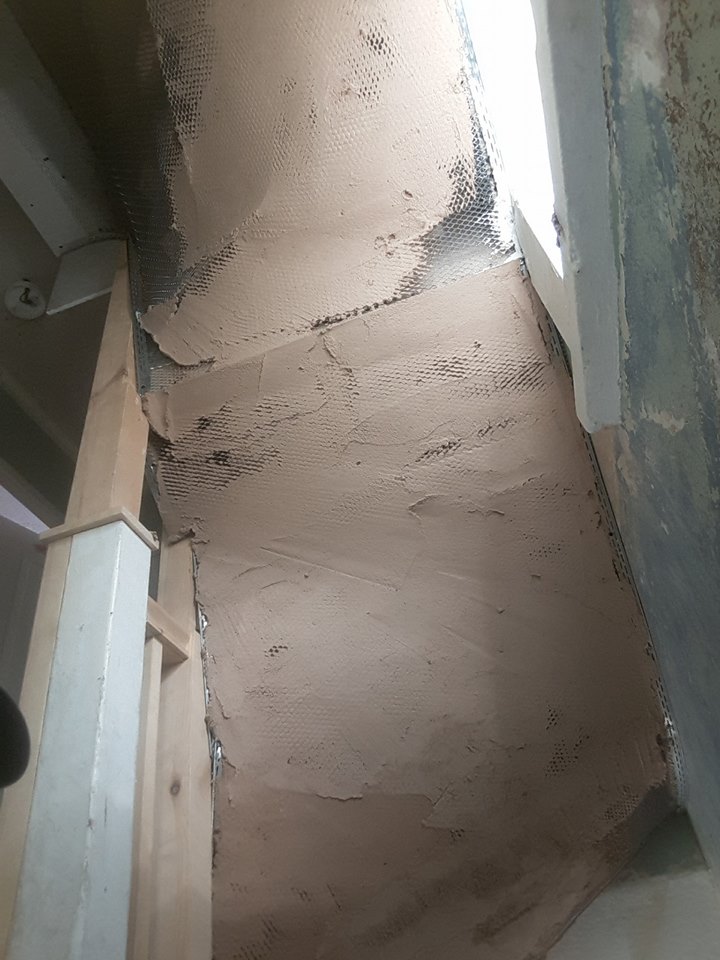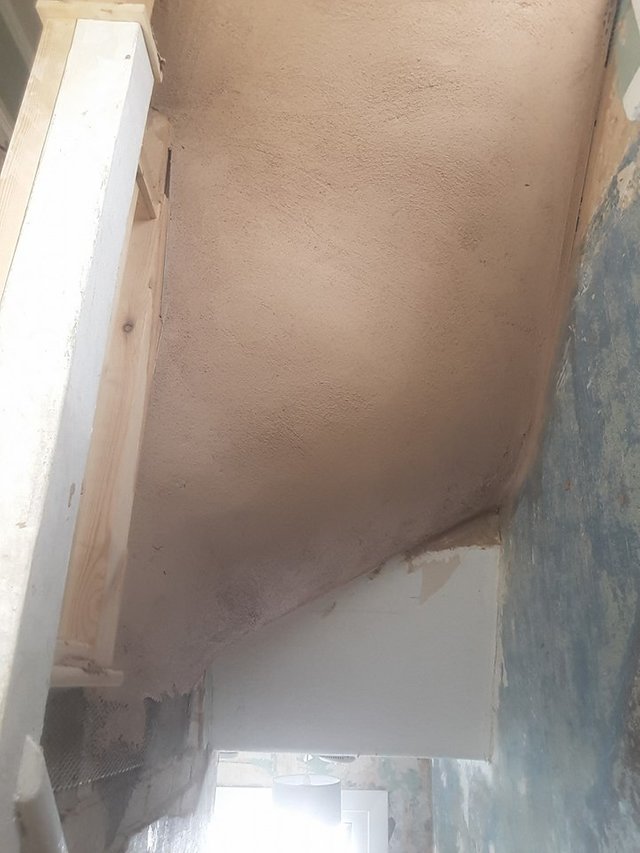 Building up a shape is unique and I class it more of an art project than a job as plastering is 90% aesthetics and making your work look the best you can.
Once the bonding coat is set two coats of multi finish plaster is applied and the shape really comes together.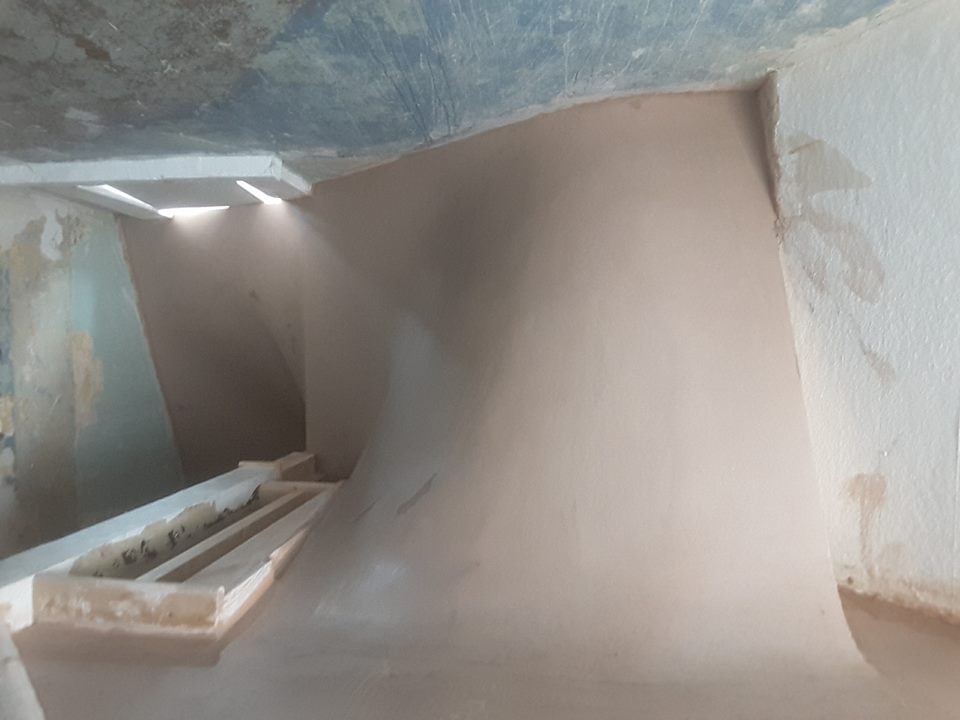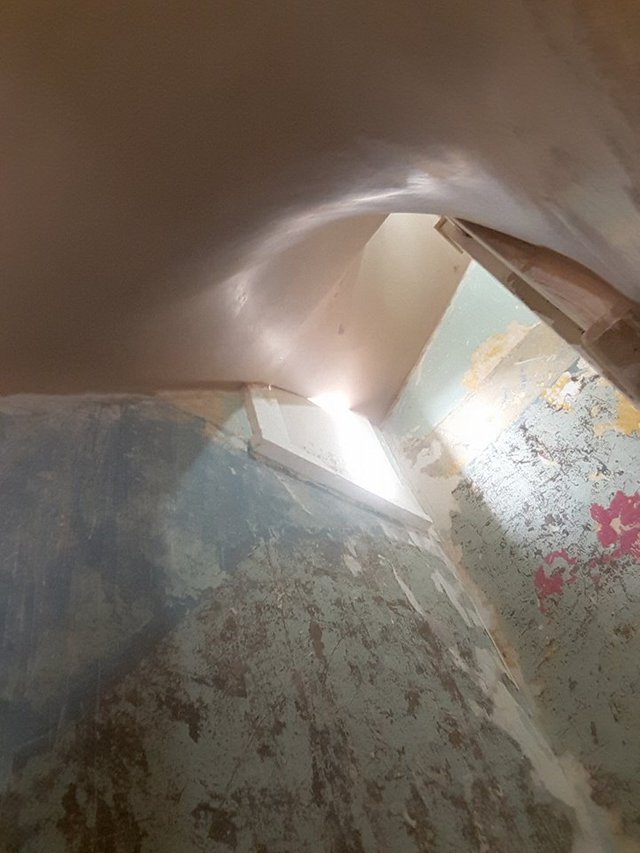 A few swipes with the stainless steel Marshaltown trowel to give it a nice paintable finish and the customer should be happy to take it from there for the decorating.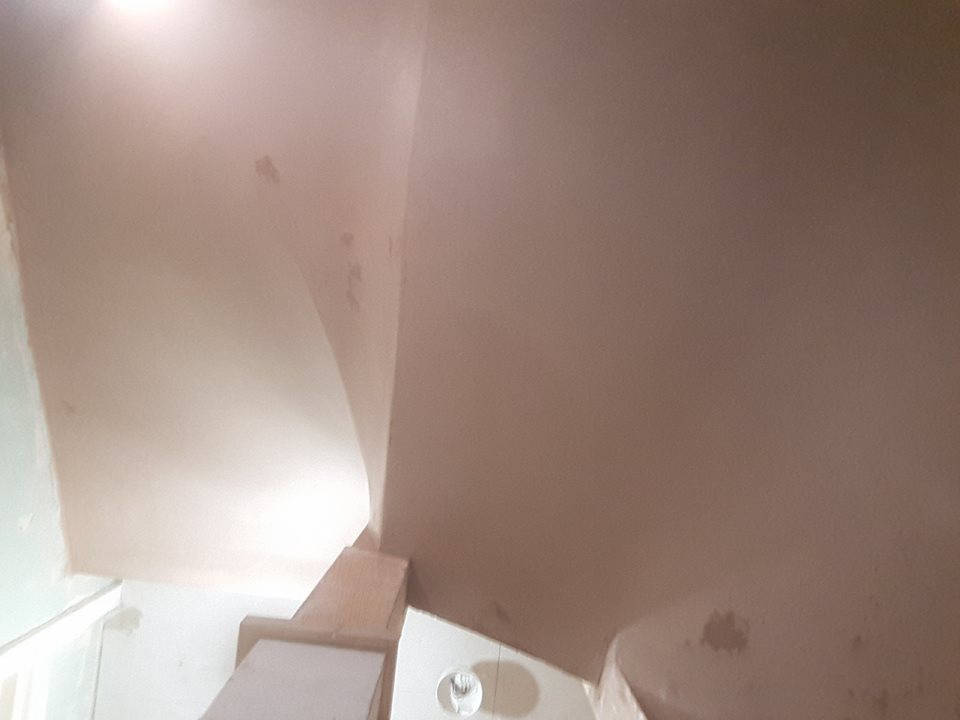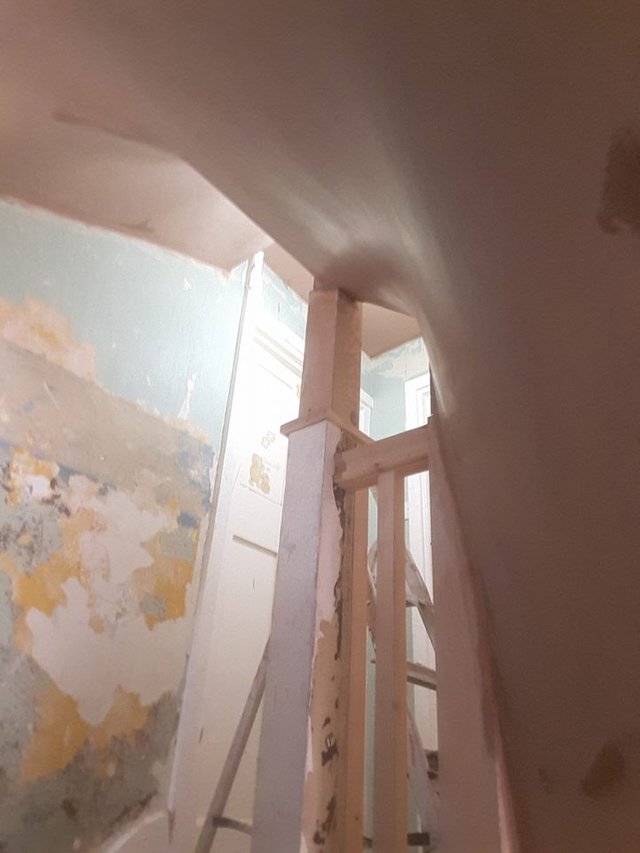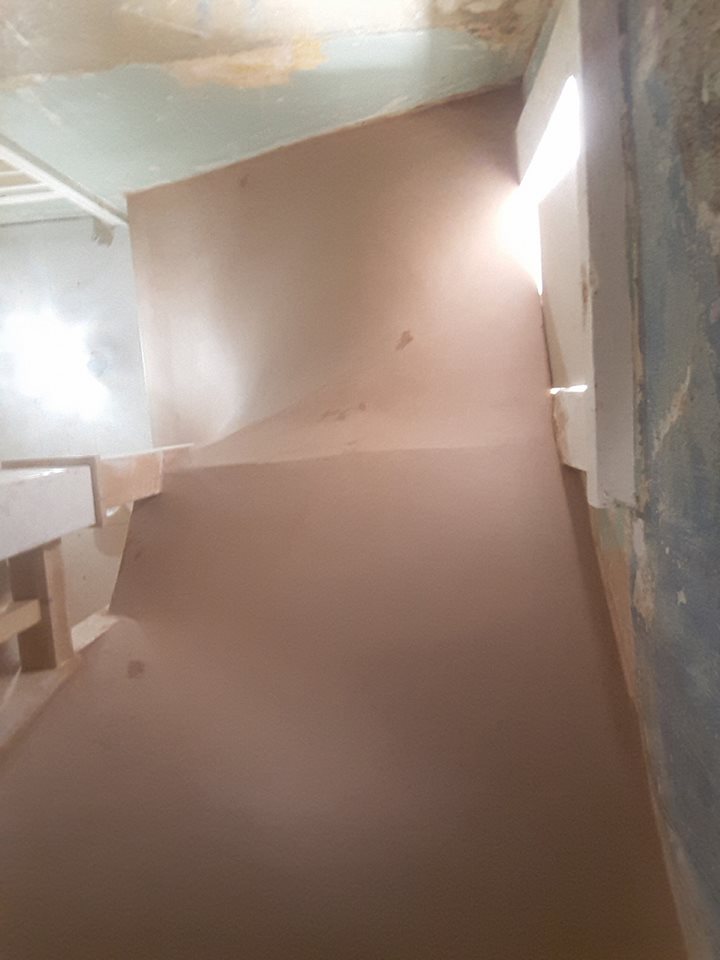 Thanks for taking the time to read through my day as a plasterer, be sure to follow me @@@callmecrypto and have a STEEMY day yourself.