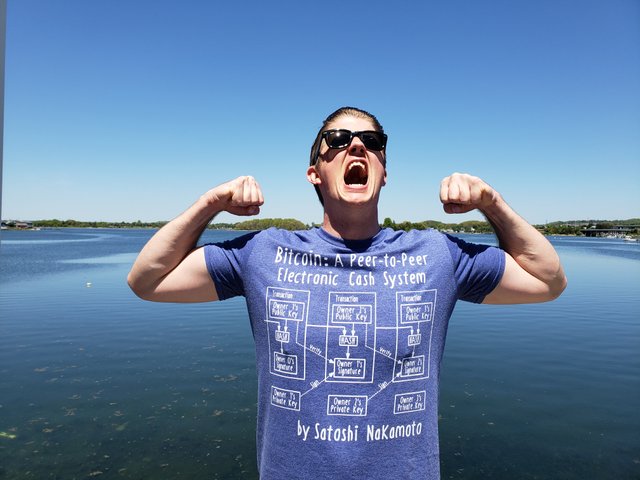 Here's the deal, HODLers. If Dogecoin, Tron, and PepeCoin can pull off a 3-way atomic swap(aka the much hyped, much talked about atomic menage-a-troi swap), the whole market is going 3X, and those aforementioned coins are going 30,000X. And if you're HODLing them, you're getting a mint green Lambo.
My name is BlocKade and this is the intro to my channel. On my channel, I'll be talking about Crypto and Blockchain. I'll mainly be forecasting where the market and blockchain tech is going, and discuss upcoming projects, ICO's, and breaking news in the space. I am mainly going to talk about things from a mid-to-long term perspective. Doing daily technical analysis and short-term price forecasting is fine, but there are already a million other blogs/video blogs that cover that stuff.
I'll be writing articles here on Steemit, which I'm super excited about. I'll also be uploading related videos on Youtube which will usually be embedded here as well. You'll also be able to find me on Twitter, Instagram, and FB.
My channel will be a little different in that I'll be covering economics, freedom, politics, and philosophy in addition to Crypto. I'll also be covering Blockchain events and local Blockchain news in the Northeastern US. I'll be covering the major Blockchain conferences, for example (expect an article on TokenFest in Sept. '18). So, if you're into that, I hope you'll come back often and check out my new articles. Please feel free to leave comments and questions below, and I'll do my best to get back to you. And remember, HODL for yellow Lambos and HODL for red Ferrars! Peace HODL warriors.