What's Up Steemit! Quite some time ago since we first met. While I'm still learning about all features and aspects about this innovative social media platform called Steemit, I thought a lot about what my second post here should look like and even more important what this post should contain.
As I revealed in my introduceyourself post, I will mainly focus on cryptocurrencies. Therefore I thought it would be nice to begin with:
How I got to know about this topic and how I started my own journey and
a collection of some links that helped me to get fundamental understanding
As a small add-on, I will also show you some pictures of my personal life to connect to my first post.
I got some very positive feedback about writing bilingual so I will continue to do so. 🤝
Click here for my introduction post: Just a ordinary guy from Austria whose aim is to spread awareness about cryptocurrencies and projects I believe in! Auch auf Deutsch!
image by @somnium

First contact - Erstkontakt 🔍
I first heard about decentralised currencies at the beginning of 2016.. I know not quite the early adopter. Anyway, back then a former schoolmate posted a picture of him buying a bunch of graphics cards and wrote something like:
Give me to years 💵 #Etherium #ETH
I didn't care much about it but coincidentally the same day I had an interesting conversation with a fellow student. He told me that he will skip our next fiscal policy exam, because he spent the last days getting himself familiar with digital currencies such as Bitcoin and Etherium. It wasn't long before I started researching on my own. I quickly realised this could be groundbreaking and the more I read about cryptocurrencies and blockchain based projects, the more i got excited. One thing I figured out pretty early is that YouTube probably isn't the best source to get reliable and objective information, especially if you are new to this whole topic. Back then and most likely also today, many famous YouTubers tried to promote and hype coins they invested in and it was pretty hard for me to distinguish between
hype content
and
real content
. I spent hours and hours on research, read tons of articles on reddit and made my way through the
whitepaper
. After I felt comfortable with what I've learned, my first step was to set up a
Coinbase
account. I verified my identity and connected it to
GDAX
as well. The reason for this: to avoid fees, I will explain that further down. After doing my first transaction and also my first trades I faced the bitter truth. Quite different from what Bitcoin was supposed to be, exchanges (third parties) charged horrendous fees and transactions stuck for hours. From now on I spent most of my time to read up on Altcoins, their projects and goals. Cryptocurrencies then and now are far away from mass adoption but I truley believe we will have the time when paying with cryptocurrencies is somehow standard.
Das ertse Mal gehört habe ich von dezentralen Währungen Anfang 2016.. ich weiß, nicht wirklich ein
early adopter
. Jedenfalls hat damals ein ehemaliger Schulkollege ein Bild gepostet, dass ihn beim Kauf von ziemlich vielen Grafikkarten zeigte und er schrieb etwas wie:
Gebt mir zwei Jahre 💶 #Etherium #ETH
Ich habe mir nicht wirklich Gedanken darüber gemacht, aber zufälligerweise am selben Tag noch, hatte ich ein interessantes Gespräch mit einem Sudienkollegen. Er erzählte mir, dass er wohl zur kommenden Steuerpolitikprüfung nicht antreten werde, da er die letzten Tage nichts anderes gemacht hat, als sich über digitale Währungen wie Bitcoin und Etherium zu informieren. Es dauerte natürlich nicht lange, bis ich selbst begonnen habe, mich auf die Thematik zu stürzen.
Schnell habe ich verstanden, dass ich mich hier wirklich mit einem bahnbrechenden Thema beschäftige. Je mehr ich über Kryptowährungen und auf Blockchain basierende Projekte las, desto aufgeregter wurde ich. Eine Sache die ich realtiv schnell herausfand war, dass YouTube als Quelle für seriöse und objektive Informationen, vor allem für Neulinge, nicht unbedingt geeignet ist. Früher wie auch heute, versuchen viele bekannte YouTuber Coins, in die sie selbst investiert haben zu pushen und es war nicht einfach festzustellen, ob es sich um realen Content handelt, oder um einen Hypeversuch. Ich verbrachte wirklich Unmengen an Zeit mich in die Thematik einzulesen, verschlang Tonnen von Redditartikel und bahnte mir meinen Weg durch das Whitepaper. Nachdem ich halbwegs zufrieden mit meinem Wissen war, machte ich meinen ersten Schritt, indem ich mir ein Coinbasekonto erstellte. In diesem verifizierte ich meine Identität und erstellte zusätzlich auch auf GDAX die Verknüpfung. Wieso das: Einfach um Gebühren zu vermeiden, mehr dazu weiter unten. Nachdem ich meine ersten Transaktionen und Trades getätigt hatte, wurde ich mit der bitteren Wahrheit konfrontiert. Anders als Bitcoin eigentlich gedacht war, verlangten Exchanges (Dritte) horrende Gebühren und Transaktionen die Ewigkeiten brauchten, bis sie verifiziert wurden. Ab diesem Zeitpunkt legte ich meinen Fokus auf Altcoins, deren Projekte und Ziele. Kryptowährungen sind noch weiter entfernt von der Massentauglichkeit, aber ich glaube fest darann, dass die Zeit kommen wird, indem die Bezahlung mit Kryptowährungen der Standard sein wird, in welcher Form auch immer.
---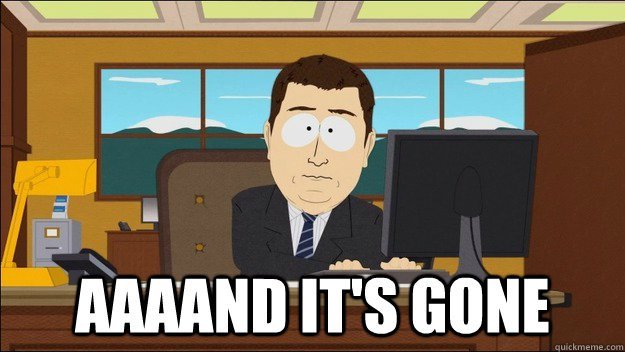 I'm sure many of you know the video and it may be exaggerated, but I still like to share it.
---
HowTo: Basic understanding about Bitcoin/Blockchain - HowTo: Rudimentäres Verständnis über Bitcoin/Blockchain 📝
Lets get trough some pages I found really useful at the start. Bitcoin is the most obvious way to start, but in my opinion it still is effective to understand
blockchain technology
and
proof of work
coins.
Understanding the fundamentals explained in the whitepaper means understanding the basics of POW coins
Noch immer finde ich es sinnvoll mit Grundkenntnissen über Bitcoin zu starten um die
Blockchain Technologie
und
Proof-of-work
Coins zu verstehen.
Versteht man die Basics vom Whitepaper, so tut man sich leicht mit anderen auf POW basierenden Coins.
---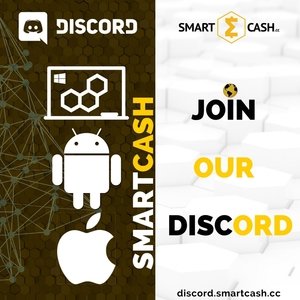 To learn more about SmartCash, just klick on the picture above, or join our Discord

Collection of images "Outdoor" - Bildersammlung "Outdoor" 🌄
Hiking - Wandern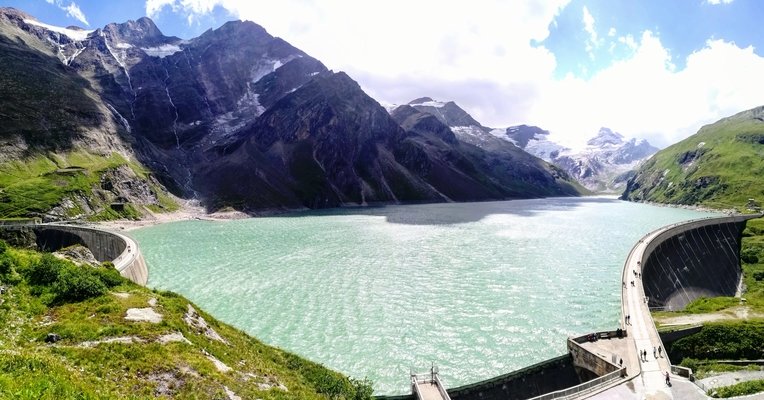 Reservoir Mooserboden Kaprun, Austria
Ötscher
Skiing - Skifahren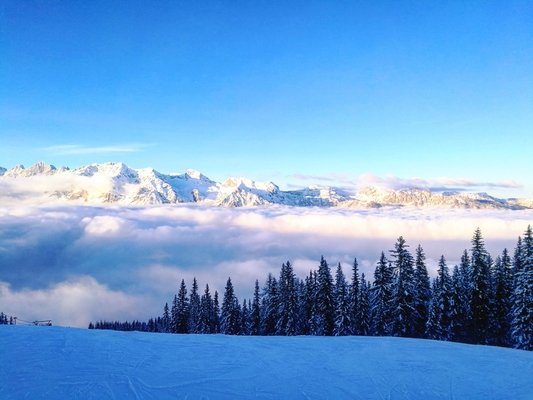 Ski resort Schladming Dachstein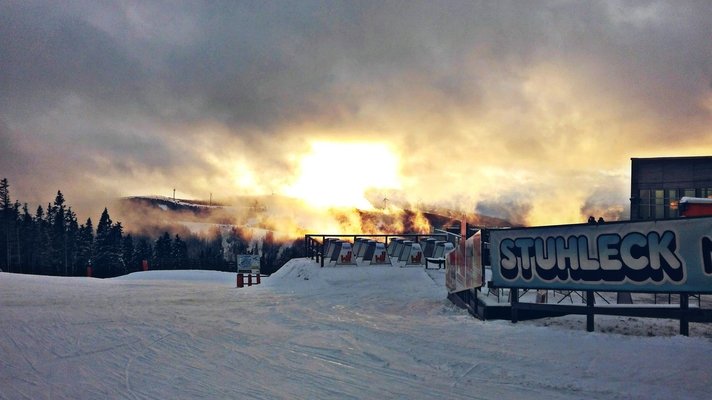 Ski resort Stuhleck
---
Couple of my favourite outdoor pictures, hope you like them! Pictures taken by myself. 🙂