This is not the End
I want you to know that no matter where you are, how bad your situation is now, how difficult things may be, this is not the End.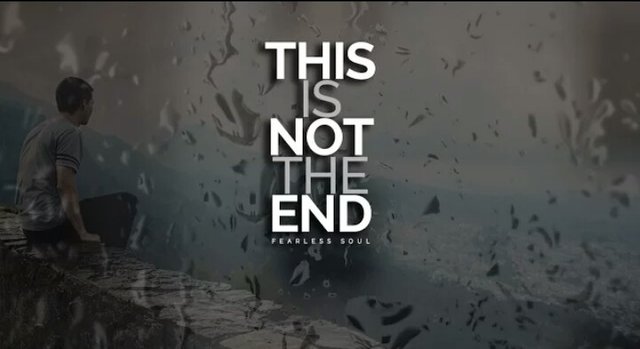 Life is full of challenges and difficulties but with persistency and courage, we will surely succeed.
There are cases where many people give up on their dreams just because of the little challenge they are passing through. Challenges is a sign that we are almost there.
The more you try and fail, the more you're opened to more ideas and opportunities. Challenges should make you stronger and determined. Life without challenges is not worthwhile.
Everyone in the world have something bothering them, everyone on earth faces challenges. What you have in abundance may be a challenge to another person. So why give up on yourself? Why feel discouraged?
If you believe, you will get there. Maybe not immediately but definitely.
Today, I want you to face that difficulties and say to yourself I will get over this because your mind andy thoughts are your greatest strength.
If you believe you can, then you will.