I had just built this fence, which was promptly inspected by the largest wolf spider I have ever seen.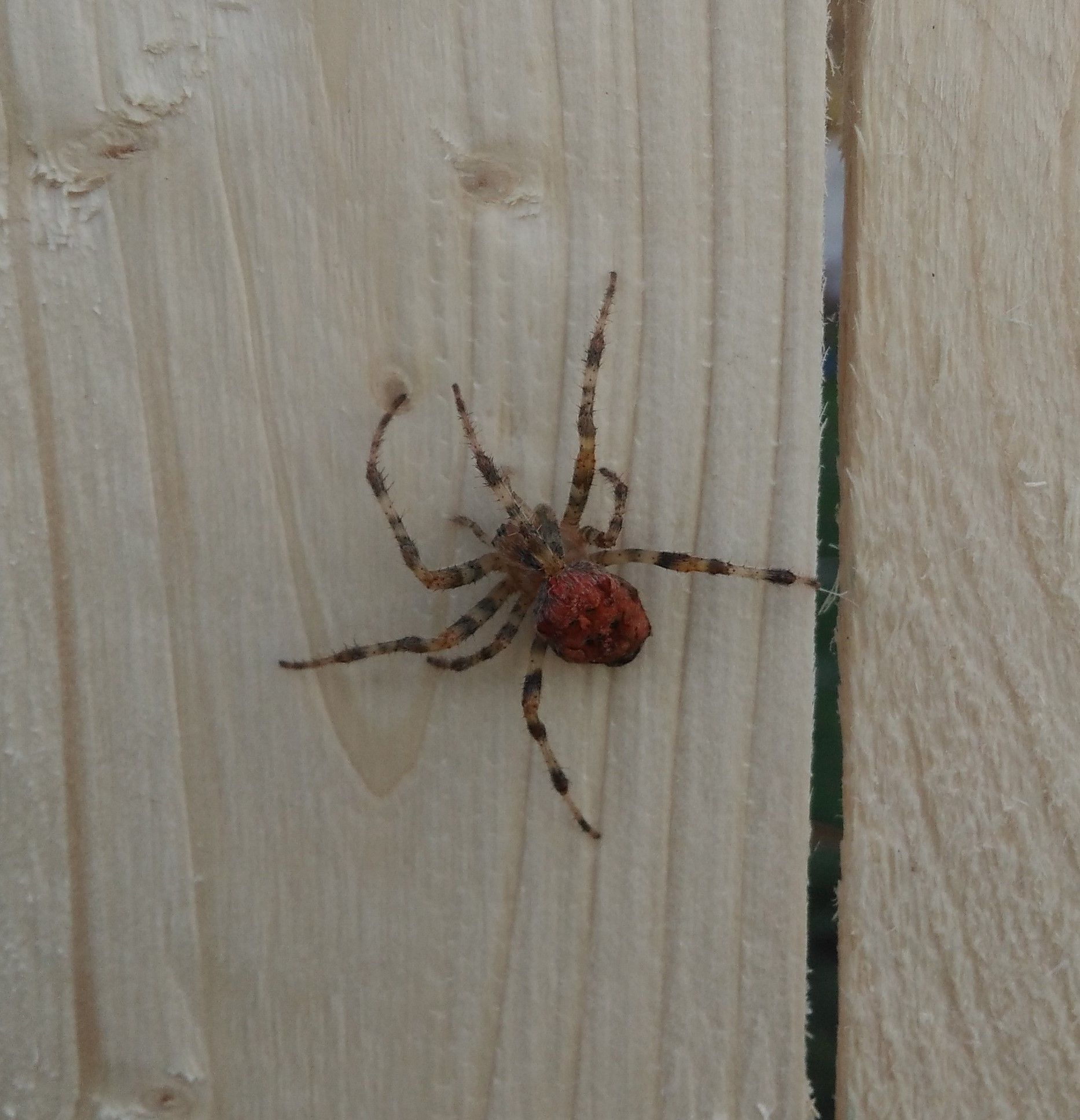 This specimen can easily be identified as a female by her swollen, irritated abdomen, and a few tiny eggs that you can barely see on her bottom. Female Wolf Spiders carry their eggs on their underside. This particular one has so many that she had to stow a few topside. Once the eggs hatch, the spider babies will ride on her back until mature enough to leave her. This old girl may have just recently shed a brood. The dark red color of her abdomen may also indicate several other things: 1. Extreme Maturity: combined with the size of this spider, it is very likely that this a fully grown adult. 2. Irritation from carrying so many babies: The larger and older the spider, the more babies. It undoubtedly becomes very uncomfortable for her to travel with so many offspring. The redness may indicate irritation from carrying them. 3. It is also possible that this specimen is suffering from an illness or disease that is irritating her abdomen. 4. Possibly a self-defense mechanism: nature might have learned that a spider this big is vulnerable to birds. Red coloration typically warns away predators who don't want to be poisoned.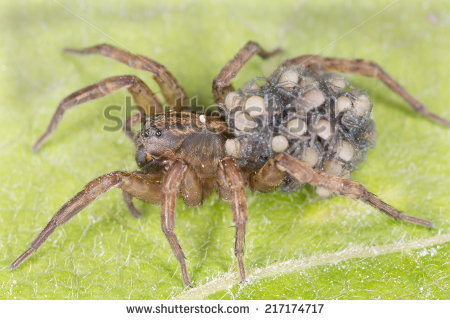 image source: https://pixabay.com/en/photos/?q=wolf+spider&hp=&image_type=all&order=&cat=&min_width=&min_height=
This free image found on Shutterstock shows a mother Wolf Spider transporting a brood of babies on her back.